Revolutionise your marketing with SMS, a powerful and profitable medium
SMS Marketing is an indispensable communication channel for companies that want to invest in mobile media.
Go for the channel champion of KPIs.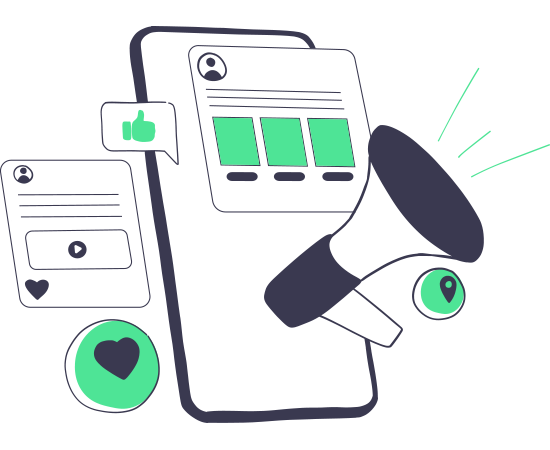 Succeed in your SMS marketing campaign with smsmode©.
Companies use SMS marketing campaigns to integrate mobile into their marketing and communication strategy. A medium with real advantages, it is particularly effective and inexpensive.
SMS to conduct an SMS marketing campaign
Carrying out a marketing campaign by SMS for a company allows you to be sure that almost all of your contacts, mobile phone users, have received your message. This means of communication reaches a more precise target than traditional methods (press campaign, TV or emailing) and in a more personal way.
Moreover, unlike emails, which are often blocked by anti-spam software, SMS messages are received immediately and read just as quickly (usually within 4 minutes of receipt). In addition, the cost of sending an SMS per contact is very attractive. SMS technology also offers the possibility of adapting the content of SMS messages according to the recipient or the message: you can, for example, personalise them, make them interactive, or even allow recipients to reply.
20 SMS OFFERED

Try our free SMS web service
100% free trial with no obligation
Your marketing campaign by SMS with smsmode©.
The smsmode© website is a professional platform forsending SMS in mass, ideal to realize your SMS marketing campaign. We provide you with a powerful and easy to use tool in the form of either an online SaaS platform or APIs for sending and receiving SMS. To use them, you simply need to create a user account, which is free and does not require a subscription. You will then have access to an interface where you can order the number and type of SMS messages you wish to send, carry out all your campaigns and consult the statistics of your sendings.
We propose various offers of ranges SMS: the SMS Pro and the SMS voice. Note that for your SMS marketing campaign, smsmode© offers you the possibility to send international SMS in more than 160 countries and more than 500 networks. Moreover, in case of specific needs, do not hesitate to contact our commercial and technical team which will advise you on the best SMS solution for your need.
Our packaged SMS Solutions