Revolutionize your marketing campaigns with SMS
SMS marketing is an essential communication channel for companies that really want to invest fully in the mobile media.
Engage your customers wherever they are
Run campaigns from a simple platform or directly from your CRM
Add the most direct messages to your marketing automation strategy
Go for the channel champion of KPIs.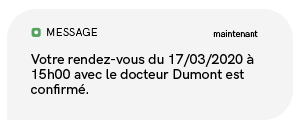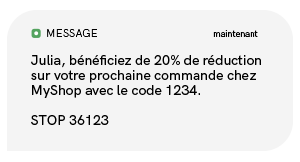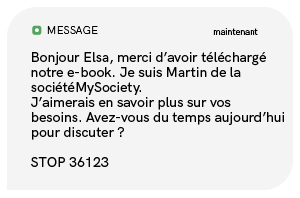 A SUCCESSFUL SMS MARKETING CAMPAIGN WITH SMSMODE©
SMS marketing campaigns are the guarantee for companies to integrate mobile into their marketing and customer communication strategy. SMS is a media with real advantages, particularly effective and inexpensive:
The KPIs of an SMS marketing campaign:
98% open rate. In a word: Your entire base will see your message.
Read within 4 minutes of receiving the SMS in 90% of cases.
Average conversion rate of 29%.
Click-through rate between 6% and 35%.
These performance indicators are even more impressive compared to KPIs observed on other channels, as you can see on our SMS vs email comparison.
Numerous advantages for companies
Wide reach: Almost everyone has a cell phone these days, which means SMS marketing campaigns have maximum reach. You can target customers wherever they are, whether they are at home, at work or on the go.
An instantaneous delivery: SMS are delivered almost instantaneously, all the more so thanks to the direct connections operators of which smsmode© makes you benefit. Your message will therefore be received precisely at the chosen moment. This can be particularly useful if you need to promote an offer or an urgent event.
Total personalization: SMS marketing campaigns can be fully customized with a large number of variables. Tailor your messages to each customer, increase engagement and improve the effectiveness of your campaign.
Unbeatable profitability: On average, 1€ invested in an SMS campaign yields 30€. The R.O.I of SMS is almost unbelievable, especially if you compare it to other forms of marketing such as print or TV advertising, Ads campaigns or email. SMS marketing is therefore a good option for all companies, even those with a limited marketing budget.
SMS for an omnichannel marketing campaign
Improve customer engagement, drive sales and build brand loyalty.
95% of the population owns a cell phone. Carrying out a marketing campaign by SMS for a company, allows to be sure that almost all contacts, cell phone users, have received your message. This means of communication reaches a more precise target than traditional methods (press campaign, TV or emailing) and this in a double personal way: by the form of the message and the terminal used to deliver it.
Moreover, unlike emails, which are often blocked by spam filters, SMS are received immediately and read just as quickly (usually within 4 minutes of receipt).
Your SMS marketing campaign with smsmode©
Website smsmode© is a professionalbulk SMS platform, ideal for SMS marketing campaigns. We provide you with a powerful, easy-to-use tool in the form of either an online SaaS platform or SMS sending and receiving APIs. To use them, all you need to do is create a user account, which is free of charge and requires no subscription. You'll then have access to an interface where you can order the number and type of SMS messages you want to send, carry out all your campaigns and consult your sending statistics.
We offer various SMS ranges: SMS Pro and SMS Voice. Please note that for your SMS marketing campaign, smsmode© offers you the possibility of sending international SMS messages to over 160 countries and more than 500 networks. And if you have any specific requirements, don't hesitate to contact our sales and technical team, who will advise you on the best SMS solution for your needs.
20 SMS OFFERED

Try our free SMS web service
100% free trial with no obligation
The 5 keys to a successful SMS marketing campaign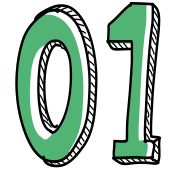 Add an effective call-to-action:
SMS is perfect for call-to-actions (CTAs) such as "click here", "book now" or "call us". SMS gives you the attention of customers who can take action directly from their phone. Capitalize on this attention and increase your conversions.

Provoke engagement:
SMS is often considered more personal than other forms of marketing because it is sent directly to customers' cell phones. Providing an exclusive offer to SMS can increase customer engagement and strengthen brand loyalty.

Go for instant interactivity:
SMS allows customers to give their opinion instantly, for example by answering "yes" or "no" to a question. This can provide valuable data on customer preferences and help you better target your audience.

Create urgency:
SMS can be used to create a sense of urgency, for example by offering an exclusive deal for a limited time. This can encourage customers to act quickly and make a purchase.

Monitor your campaign:
SMS is easy to track and analyze, allowing companies to measure the effectiveness of their campaign to make adjustments in the future if necessary.
For your professional SMS campaign, choose a high-performance tool such as the smsmode©.