Choose the ideal solution from our SMS services
We offer a wide range of self-service SMS solutions and advanced SMS services to leverage the potential of SMS. From our platform or via our APIs, send your SMS in numbers easily and at an ultra competitive rate.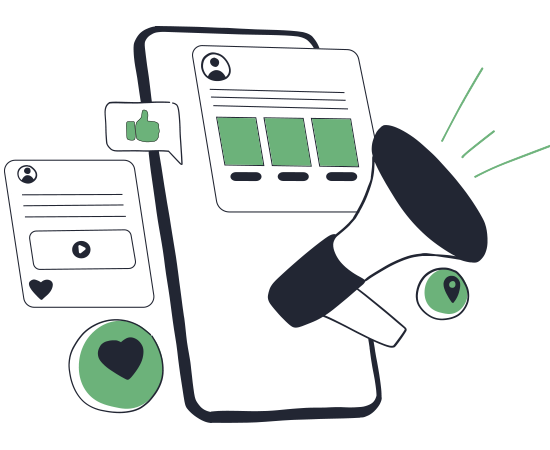 How to send bulk messages on the mobile channel?

 
To prospect for new customers or distribute commercial information to thousands or even tens of thousands of recipients at once, think about sending bulk messages with an SMS sending platform. Our platform provides professionals with several features that allow them to create and manage SMS campaigns entirely on their own in order tosend bulk messages. You can thus send bulk messages to alert your contacts or carry out your advertising campaigns.
Bulk SMS with smsmode©
The leading player in the mobile communication by SMS, you have two options for send your message a shipping platform from self-service messages from a customer area smsmode© or the integration of SMS communication from an external application to take advantage of all the features offered by our mobile solutions platform on your website or application.
Regardless of the method chosen to send bulk messages, the SaaS interface provides visualisations of the performance statistics of the SMS campaigns sent; following the analysis of the impact of the campaigns, you can easily ensure thecommercial and marketingimpact of your SMS mailings, improve them and make them more effective.
Our SMS sending service is...
Sending a bulk message: the options available to you
Moreover, sending bulk messages is an easy and economical marketing action: you can write your messages in advance and specify the exact day and time they will be sent. Moreover, creating an online account is free of charge and does not require any subscription.
If you want to send your SMS to a group of contacts, you can also adapt the solution to your needs. The low-cost solution offers very competitive rates: it allows you tosend messages to many recipients at a lower cost. The professional package is more suitable if you want to write a longer text, insert links easily and above all benefit from optimum sending quality and receipt reports.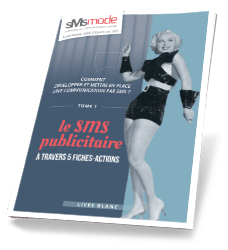 WHITE PAPER
Advertising SMS through 5 action cards
Download our white paper "Advertising SMS through 5 action sheets" for free and discover all the possibilities offered by advertising SMS to carry out a prospection on mobile.
Our packaged SMS Solutions