Documentations
smsmode© products and offers
A set of product and presentation sheets to provide you with complete information on the range of products and services offered by smsmode©.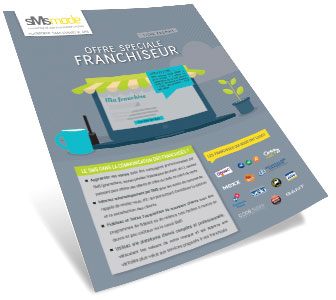 PDF AVAILABLE IN FRENCH
Presentation of the franchise special offer for sending SMS marketing for your franchisees
SMS is a simple fast, efficient and economical medium, ideal for communications from points of sale. Its relevance makes it one of the best digital media of information in terms of marketing power and proximity with its customers. Creating a solution to send SMS marketing for your franchise is to offer and encourage your franchisors to practice an individualized and efficient local communication policy.