Focus on
SMS sending software
Looking for an effective SMS sending software? SMsmode offers an online platform accessible 24/7 that allows you to send SMS easily. Since 2004, the team has continued to improve the services offered to enable all professionals to benefit from a solution that can be used freely and simply. SMS Commercial, informative, alert or even automated shipments, all your SMS communication needs and SMS campaign are achievable with our tools!
OUR SOFTWARE SENDS SMS IN BRIEF
No commitment
& Free Trial
The use of our SMS sender software is without commitment and without subscription. When registering, you will receive 20 free credits to test our SMS campaign service!
Self-service access
24h/24 7d/7
Our SMS Campaign management tool is available through an online platform accessible at any time and wherever you are from a computer, tablet, mobile phone, etc.
A price list
ultra economical
By using our Pro software solution, you benefit from our rates which are among the most competitive on the market. Our different packs at declining rates, without validity period, adapts to your consumption and your needs.
Our software sends SMS, the Swiss Army knife sending SMS
With the services offered by SMsmode, you benefit from the experience, the know-how and the technology developed by professionals specialized in sending SMS for more than 12 years. As part of one of the most efficient software, our applications assure you that your SMS advertising campaigns and your information messages are shipped on mobile numbers in the best conditions.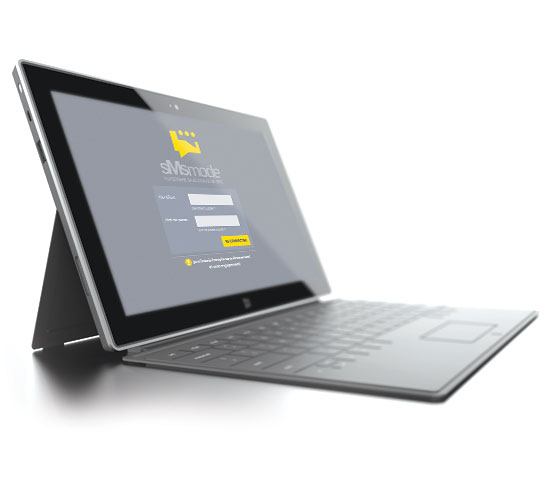 an optimal SaaS solution: with access via a web platform from your computer and an Internet connection, our software solution benefits from maximum compatibility on Windows, MAC or Linux systems. Wherever you are in France and around the world, you can access your user account and program your SMS campaign by mass or unit!
an SMS sending software adapted to each of your needs: whether to create traffic in point of sale by carrying out promotional campaigns (promotions, private sales, liquidation of stocks, etc.), to broadcast an emergency message in times Critical, or improve customer relationship by sending order tracking, appointment reminders, etc.; You benefit from a simple, efficient, quality, complete, professional and... the potential of SMS in mobile communication.
TRY OUR FREE SOFTWARE
Automated SMS Mailings: you can quickly and easily integrate our HTTP API to automatically send your SMS and SMS replies from your software solutions, website and applications. Similarly, a simplified SMS sending can be made from an existing e-mail message using our Mail2SMS API.
LEARN MORE ABOUT OUR APIS
different ranges of SMS products accessible our wide range of SMS and related services (SMS Pro, SMS Voice, Unicode SMS, SMS reception, etc.) meet the multiple needs and uses of SMS in Marketing and communication: Choose the most suitable SMS product or contact our company advisors who are at your disposal to answer all your questions and provide you with personalized advice.
LEARN MORE ABOUT OUR SMS PRODUCTS
Easy to write: writing your messages to send is quick and easy; Predefined message templates are registrable on our SMS send software and will help you send your recurring advertisements or awareness texts to your recipients more quickly.
Moreover, thanks to the insertable variable fields in your SMS messages, you have the possibility to benefit from an increased personalization of your messages.
Advanced Management of your contacts: with the "My Address Book" feature, the personalized management and segmentation of your contact lists is unlimited. You can import files with all the information about your customers (mobile phone number, surname, first name, company, etc.), with one click via a file import (Excel or CSV). Duplicate contacts are automatically deleted, as are the people who made the request to unsubscribe.
SEE ALL FEATURES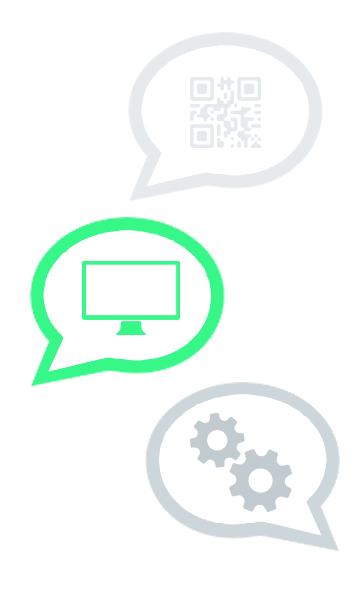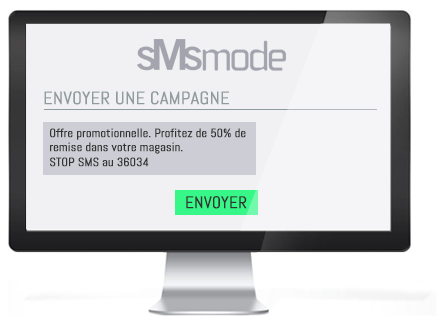 CUSTOMER CASE
A white label of our software for Specialized
Specialized, a renowned manufacturer and designer of bicycles and bicycle equipment, uses our white-label SMS-Sending software solution (ID revamped to their graphic chart) to complete the programming of an SMS announcing the end of a Bicycle repair intervention. This SMS notification allows for an interactive and efficient monitoring of client files.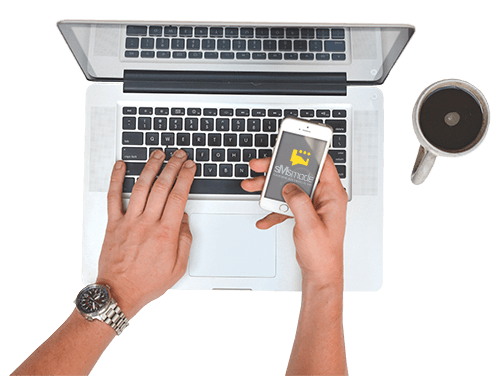 Our team advises you...

Our commercial and technical teams are at your disposal to answer all your questions on our SMS software and to take advantage of the advice of setting up your marketing campaigns by SMS! Feel free to contact one of our collaborators, our goal is the success of your marketing operation!