Your message in your customers' pockets
SMS Marketing is an indispensable communication channel for companies that want to invest in mobile media.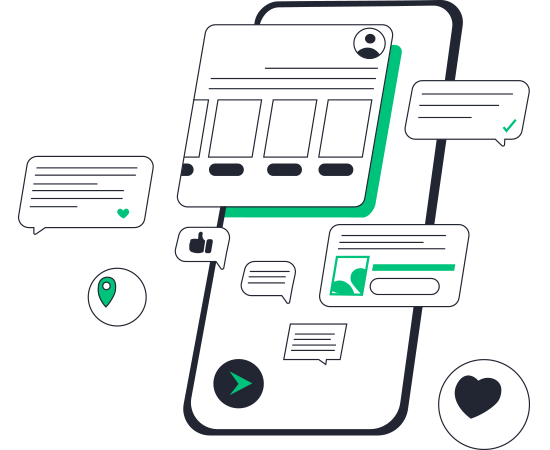 smsmode©, your online mobile marketing partner
SMS is one of the most efficient and effective means of communication, whatever your target. It is therefore an essential medium for a successful marketing campaign.
SUCCESS STORY
Virtuo makes SMS the keystone of its 100% mobile rental experience
READ MORE
Online mobile marketing as a new mass communication medium
As part of a broader marketing strategy, it is crucial for companies to be able to use all the information channels at their disposal to get closer to their target customers. Online mobile marketing allows them to implement communication strategies that invest in the mobile channel while gaining in efficiency. Indeed,sending a simple SMS to a specific group of people offers the possibility to reach a much higher level of receptivity of the message than a traditional direct mail campaign on paper for example.
Online mobile marketing also allows you to deliver an advertising message instantly at a lower cost. The unit cost of an SMS is degressive and decreases in proportion to the total number of SMS sent, which becomes very profitable for companies that plan to send volumes of up to 1,000, 10,000 or even 100,000 SMS.
sMsmode 's offers are adapted to each of your needs
For your online mobile marketing campaigns, trust a professional; trust sMsmode. sMsmode, the specialist in sending bulk SMS messages that can be configured for their promotional campaign.
For example, they can choose the time of day to send the SMS to reach their target at a very specific time. Prices are calculated according to volume, but also according to a geographical criterion - the costs of SMS messages sent in Metropolitan France and those sent on an international scale benefit from differentiated prices according to the prices available on our "international rates" price list.
Our packaged SMS Solutions