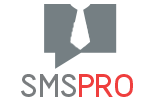 The highest quality
for your SMS messages
Send critical messages in time
Make sure you receive your text messages
Receive answers to your text messages
Send your text messages all over the world
Send a professional SMS campaign via the Internet through smsmode©
Do you want to keep your customer base informed of your latest promotional offers or inform your customers of the availability of an order? With sMsmode's professional web-based SMS solution, you can benefit from an effective and efficient service at an ultra-competitive cost.
The benefits of business SMS via the internet
Many professional marketing and communication uses includesending SMS to their customers. It is indeed an efficient way to improve the customer relationship of a company or a brand and to effectively inform its customers throughout their customer journey. Today, there are multiple solutions and applications for sending professional SMS via the Internet, including mass mailings as well as single or automated mailings.
Your professional SMS mailings via the internet on smsmode©
The sMsmode platform provides services for sendingprofessional SMSvia the Internet. It has specialised in this field since its creation in 2004. Since then, the platform has developed a wide range of solutions forsending SMS to one or more recipients at a time via the internet. You can choose between various offers such as Pro SMS or Voice SMS.
In addition, the web-based business SMS interface has a number of advantages. Easy to use, our internet platform allows for simple management of both the content and the sending of messages. You also have the possibility to manage the list of recipients by Excel file or a cvs spreadsheet file, and can program the time ofsending the messages. In addition, you benefit from a really competitive price, one of the lowest on the market.
Contact our staff now and they will advise you on the most suitable solution for your business internet SMS needs.