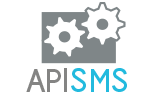 Our SMS APIs for your automated SMS mailings.
Quick and easy integration.
An SMS sending application for the realization of marketing campaigns on SMS
Currently, the SMS is a very well accepted means of communication by the users; It is thus naturally highly prized by professionals as a marketing channel. SMS advertising campaigns are very often based on a very wide target: for a communication or marketing campaign, it is therefore necessary to send thousands of SMS over a very short period of time. Sending thousands of SMS by a simple phone would be unachievable, which is why one uses a Application for sending SMS such as that of smsmode©, is indispensable.
The smsmode© API to set up custom applications
To allow a quick and automatic sending of your SMS, SMsmode provides you with APIs. With APIs, you can remotely access our platform and manage your SMS shipments quickly and securely. Thanks to the APIs we offer, you have the possibility to manage all the features and parameters of the SMS: personalization of the sender, management of acknowledgments of receipts, sending of SMS from an email address, etc. According to your needs, smsmode© is developing with you theApplication Sending SMS That best meets your needs.
SMS API Documentation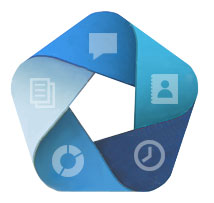 The strengths of our SMS APIs
Extended Features

For automated SMS sending

A customization of the transmitters

Management of responses and reports

With a real-time notification
The solutions proposed by smsmode© and adapted to each of your needs
smsmode© offers you many solutions for sending SMS to meet all the needs. The SMS Pro also allows you to send thousands of SMS, but allows you to customize the issuer and have a receipt of all your shipments. It is also possible to reply to SMS on this offer SMS Pro and so receive replies from the recipient of your messages. To send voice text messages, smsmode offers the text SMS solution. This offer allows you to send mobile messages that are more suitable for older people or alert messages.
The advantages of our platform