Focus on
SMS alert
You want to send urgent information? Do you want to develop a disruption or incident information service? Have you thought about using the SMS?
The delivery of alerts via SMS is an approved practice, both practical, reliable, efficient and immediate. It also allows to benefit from universal support (almost 100% of the population is equipped with mobile phone) where your recipients are reachable at any time on their telephone numbers.
THE SMS ALERT IN BRIEF...
Manage SMS Alert Broadcast
In a few clicks!
Regardless of the number of recipients in your message, sending an SMS alert is done in just a few clicks! Composition of the message, possible setting of the transmitter, choice of the recipient, your message is ready to be sent in record time!
Sending your message
is done immediately!
Since our SMS-sending services are available 24/7, you have the possibility tosend messages immediately in order to inform your recipients about their mobile number as soon as possible. Then an SMS is usually read within 4 minutes of receiving it!
Be assured that
His alert was received!
Each message sent has a receipt that is viewable directly in your client area. This allows you to check quickly and at a glance if the recipients of your SMS alert have read your information!
SMS alert: Applications to be declined to infinity
SMS is a communication solution that is ideal for professionals and institutions wishing to communicate with their contacts in critical times. An SMS alert service is a number of applications including: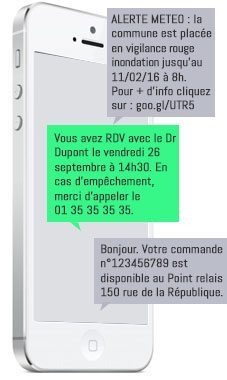 sending an immediate alert following an event, disturbance, weather, absence of student or teacher, etc.
access to an SMS service to send practical information in real time ideal for transport services for example (disturbance on a line, info on lines and timetables, new timetables, work info, etc.).
a reminder of an appointment to your clients and patients.
the sending of information related to the customer path by informing the arrival of an order, the availability of a product, the dispatch of a parcel or special offers.
the sending of a single password that allows to notify the connections or payments on line and thus ensure their security.
Technical Alerts to facilitate technical incidents and retrace all alerts in real time.
machine to Machine communications to trace alerts related to a technical incident, theft, intrusion, etc.
Planning management, crisis communication, news delivery, etc.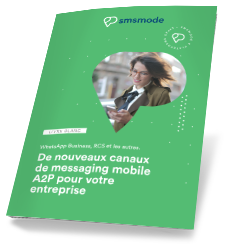 WHITE PAPER
WhatsApp Business, RCS and others.
New mobile A2P massaging channels for your business.
Downloadable free of charge, our white paper will help you discover new mobile messaging channels and new opportunities for your communication.
Professional Services smsmode© sending SMS alerts
smsmode© makes available complete solutions adapted to each project of sending strategic and critical messages: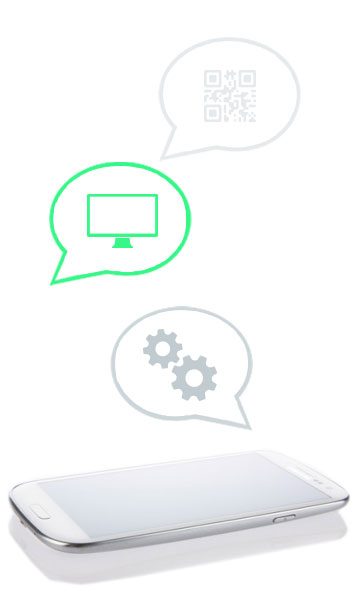 20 SMS OFFERED

Create your first SMS alert
Registration and opening of a client account 100% free and without obligation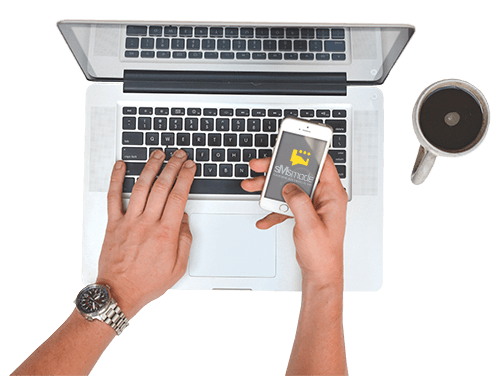 Our team advises you...

Our sales and technical teams are at your disposal to answer any questions or requests for information on sending SMS alerts and to help you set up the SMS marketing solution that best suits your problem.