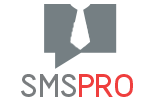 The maximum quality
For your SMS mailings
Send critical messages in time
Make sure you receive your text messages
Receive answers to your text messages
Send your text messages all over the world
Choose for your professional SMS campaign
A powerful tool such as the smsmode© platform.
smsmode© offers customized solutions tosend SMS 
If you are looking for a partner to organize and/or optimize your SMS campaigns, trust SMsmode. Pioneers of Mobile communication for nearly a decade, more than 10 000 customers trust us, for a volume of more than one million SMS sent and received monthly.
Our platform allows you to manage SMS, but also MMS or voice messages. We also offer you a personalized and complete accompaniment. We can take care of everything from the formulation of your needs, to the identification of the most suitable tools from the palette that we put at your disposal by way of technical support. Another advantage, and not least, the use of the SaaS interface is free, you only pay for the SMS sent.
WITH SUBSCRIPTION PLAN
FROM
0,0312

excl. taxes/SMS
Subscription from €9 excl. VAT per month
SEE PRICING
Today, SMS is a professional marketing media more and more integrated by most companies that have in effect thesending SMS to multiply, simplify or accelerate their contacts with their customers.
A wide range of services forsending SMS 
sending SMS  is a very relevant communication tool and more and more used by companies: it is indeed very effective for commercial campaigns or marketing for which it allows to touch a Large number of people at lower cost.
Indeed, the majority of the population owning a mobile phone, the SMS is an extremely relevant medium among the tools of professional communication. In snapshot or deferred,sending SMS Pro is simple and economical. Based on the multiplication andinterconnection of digital information media, M-marketing is increasingly integrated into communication and marketing strategies due to its efficiency and innovation .
In addition to mobile marketing, Automatic replies, appointment confirmations are also part of the benefits to be preferred by means of the SMS. If already existing applications do not match your need, we are able to quickly develop a customSMS  Sendmodule.
Our commitment to the GDPR
Registered with the GDPR, we therefore respect the confidentiality requirements imposed by the law and we assure you of the security and confidentiality of the data of your customers and suppliers that you import in your space Client.
In accordance with the law of January 6, 1978 relating to information technology, files and freedoms, we have declared (receipt No. 1046241) to the National Commission of Information Technology and freedoms an automated treatment of informative data whose Main purpose is the operation of the www.smsmode.com site.
This commitment certifies you on the one hand that the information you download on your customer area is strictly confidential and is not communicated or sold to third parties. On the other hand, the personal data provided during your registration (name, company, mobile number, email address, etc.) are not public. Only those who have the ability to manage your account can access this personal data.