The highest quality
for your SMS messages
Send critical messages in time
Make sure you receive your text messages
Receive answers to your text messages
Send your text messages all over the world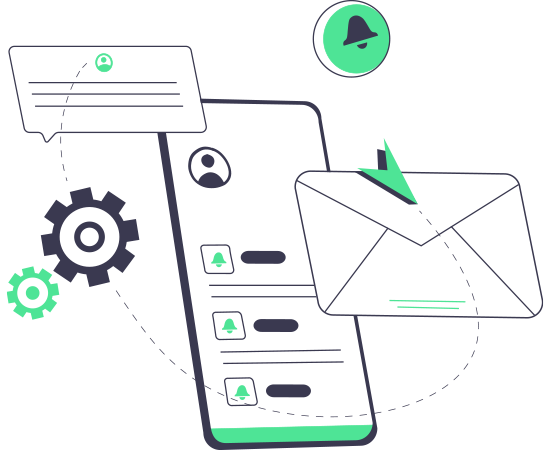 Choose a powerful tool for your business SMS campaign.
smsmode© offers customized solutions forsending SMS pro
If you are looking for a partner to organize and/or optimize your SMS campaignstrust smsmode©. Pioneers in mobile communication for nearly two decades, more than 10,000 customers trust us, for a volume of over 60 million SMS sent and received monthly.
Our platform allows you to manage SMS, MMS and voice messages. In addition, we offer you personalised and comprehensive support. We can take care of everything from formulating your needs, to identifying the most suitable tools from the range we provide, to technical support. Another advantage, and not the least, is that the use of the SaaS interface is free, you only pay for the SMS sent.
Today, SMS is a professional marketing medium that is increasingly integrated by most companies, which useSMS to multiply, simplify or accelerate their contacts with their customers.
SUCCESS STORY
Mediflash reduces the lead time between the creation of the mission and the moment it is filled with SMS notifications
TO READ
A wide range of services forsending SMS Pro
SMS pro is a very relevant communication tool and is increasingly used by companies: it is indeed very effective for commercial or marketing campaigns for which it can reach a large number of people at a lower cost.
Indeed, as the majority of the population has a cell phone, SMS is an extremely relevant media among the professional communication tools. Whether instant or delayed,sending a professional SMS is simple and economical. Based on the multiplication andinterconnection of digital information supports, SMS marketing is more and more integrated in communication and marketing strategies due to its efficiency and innovation.
Some figures on the sending of SMS pro :
97% opening rate
19.3% click-through rate (Text Republic) is 4 times more than email
96% of marketers using text messaging said it helped them generate revenue. (Attentive Mobile)
91% of consumers would accept text messages from brands. (Attentive Mobile Consumer Report)
58% of consumers think texting is the most effective way to communicate with brands. (Zipwhip State of Texting Report)
In addition to mobile marketing, automatic responses and appointment confirmations are also part of the services to be provided via SMS. If the existing applications do not meet your needs, we can quickly develop a customised module forsending SMS pro.
Our commitment to the CNIL
Registered with the CNIL, we therefore respect the confidentiality requirements imposed by the law and we assure you of the security and confidentiality of the data of your customers and suppliers that you import into your customer area.
In accordance with the French Data Protection Act of January 6, 1978, we have registered (receipt no. 1046241) with the French Data Protection Authority (Commission Nationale de l'Informatique et des Libertés) an automated data processing system, the main purpose of which is to operate the www.smsmode.com website.
This commitment certifies on the one hand that the information you upload to your customer area is strictly confidential and is neither communicated nor sold to third parties. On the other hand, the personal data provided at the time of your registration (name, company, mobile number, e-mail address, etc.) are not public. Only persons authorised to manage your account can access this personal data.