They trust us
Examples and case studies of using the SMS sending made by some of our 10 000 customers, start-up or international groups.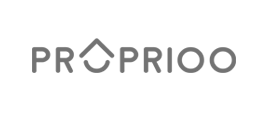 In 2016, Proprioo was born with one goal: to revolutionize the real estate sales experience. In an era where digital is the newest technology, Proprioo has established itself as a 3.0 real estate agency with a highly innovative business model based on a greatly reduced rate of commission on the sale price. Ads are previewed to their buyer base and on more than 20 platforms! The proposed offer includes putting you in touch with your dedicated consultant until the signature of your future property.
To find out more about Proprioo: www.proprioo.fr
What kind of SMS sent by Proprioo?
Each time you make an appointment with a consultant, Proprioo sends you a confirmation by SMS with the date, time, location and contact information of the consultant. A way to ensure follow-up and create a link with their users.
The SENDER ID, what is it?
The SENDER ID, or sender of the SMS, is the header that is displayed when a message is received. It can be a short number (e.g. 36034) but the best thing is to personalize it with the name of your company. PROPRIOO did not hesitate to use it. This allows to simplify the identification of the nature of SMS in addition to reassuring customers.