smsmode© Press Area
The smsmode© press releases and press kits are at your disposal and can be downloaded free of charge below. The communication department and our press officers remain at your disposal for any further information.
SERVICE COMMUNICATION SMSMODE©
Christelle ARNAUD & Elsa PAPARONE
communication@smsmode.com
04 91 05 64 61
9 DECEMBER 2020
MOBILE MARKETING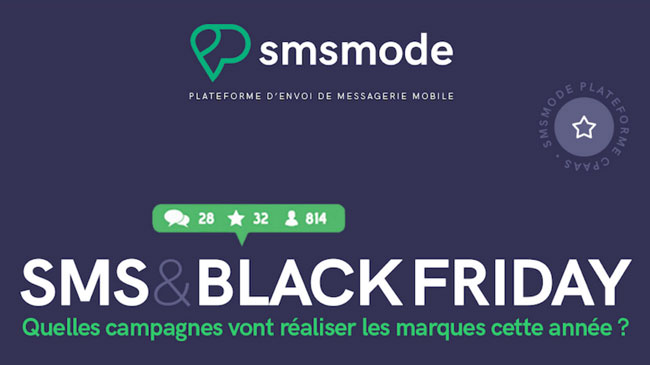 How did smsmode customers experience Black Friday?
Pioneering platform for mobile marketing by SMS, smsmode reveals the results of its survey on Black Friday 2020 conducted among the brands using its marketing solutions, revealing the particularities of this 2020 edition...
DECEMBER 4, 2020
THE SOUTHERN REGION STAND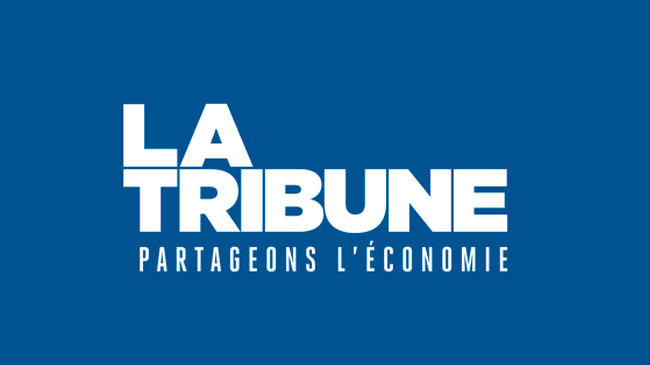 How smsmode wants to become an omni-channel platform
Based in Marseille, this SME born in 2004 is one of the pioneers of sms advertising. Among its customers: startups, SMEs but also large groups such as Doctolib. To continue its development, it is opening up to new communication channels ...
NOVEMBER 6, 2020
DIGITAL BLOG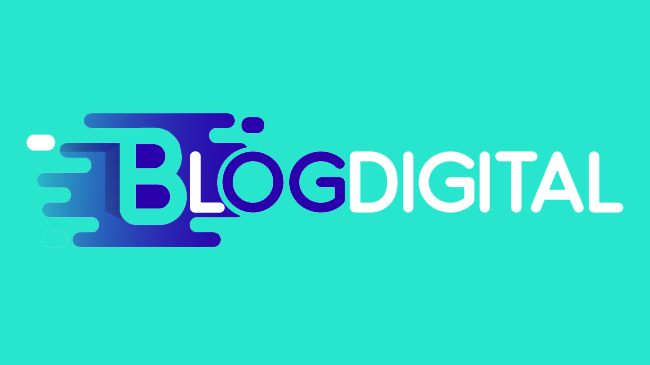 SMS, RCS, WhatsApp: what are the major trends & developments in Mobile Marketing?
As the pandemic has pushed brands to review their marketing strategies and as the RCS, this new generation personalized and interactive SMS, eagerly awaited by advertisers, is about to open up the field of possibilities, Fabien Andraud, Sales Director of the pioneering mobile communication platform smsmode©, gives his analysis...
OCTOBER 15, 2020
SEMPAÏ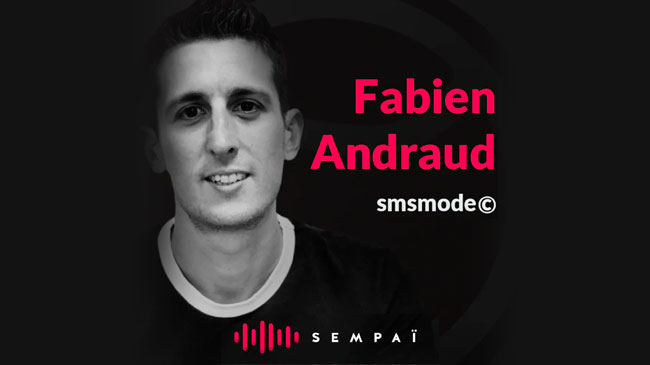 Technological innovations in the service of customer relationship management
Today, for this new podcast we welcome Fabien Andraud, Head of Sales at smsmode©. Created in 2004 by Ludovic Pognon, a telecom engineer, this company is one of the pioneers in the field of automated messaging. From the message confirming your appointment to the one inviting you to an open door, Fabien Andraud explains how it works from A to Z...
27 MARCH 2020
LE JOURNAL DU NET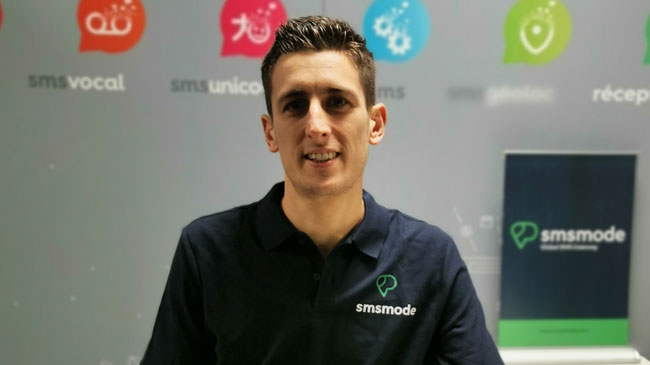 The new A2P mobile formats
While WhatsApp Business has made a strong entry in 2019, there are a variety of ways for businesses to communicate with their customers. These APIs bring a host of new features, new uses and revolutions to mobile communication, replacing traditional SMS and email...
17 MARCH 2020
THE BUSINESS NEWSPAPER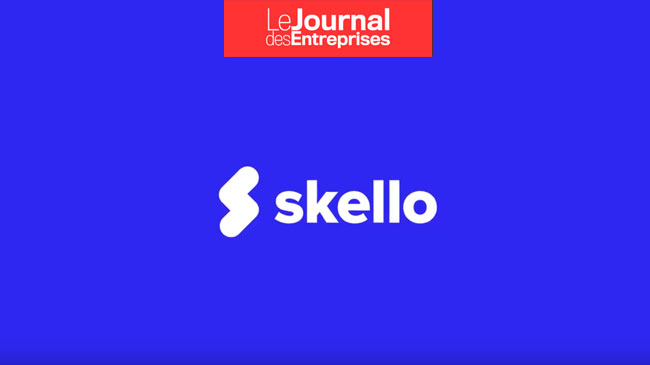 Marseille mobile communication platform smsmode signs with Skello
The Parisian start-up Skello, publisher of an online planning and personnel management platform, trusts the Marseilles-based smsmode platform for the communication of schedules between managers and employees in the field...
READ THE FULL ARTICLE
MARCH 2020
THE BUSINESS NEWSPAPER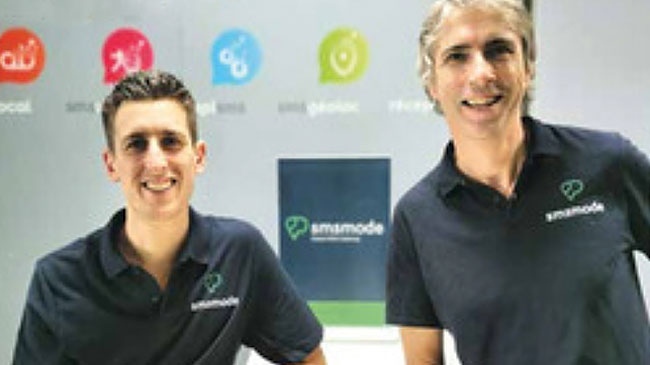 smsmode© wants to break into international markets
Eight years ago, the Marseilles-based company smsmode© was sending 20 million SMS per year. In 2019, the company, a pioneer in mobile communication founded in 2003 by Ludovic Pognon, has exceeded 600 million SMS sent. Promotional messages...
FEBRUARY 21, 2020
MAC FACTORY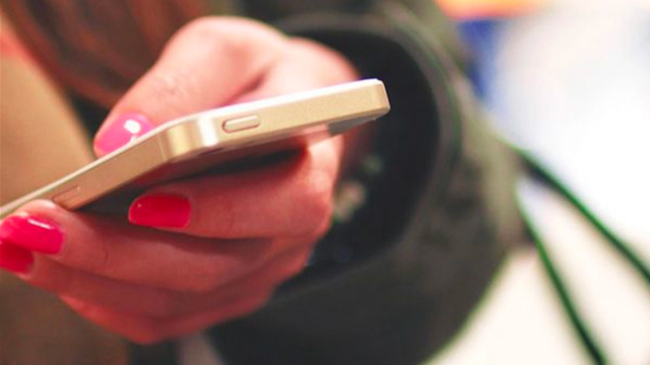 Mobile strategy: SMS notification, the preferred communication channel
The latest barometer of the Mobile Marketing Association France announced it: brands sent more than 5.5 billion SMS in 2018, an increase of 24%...
FEBRUARY 20, 2020
MOBILE SERVICES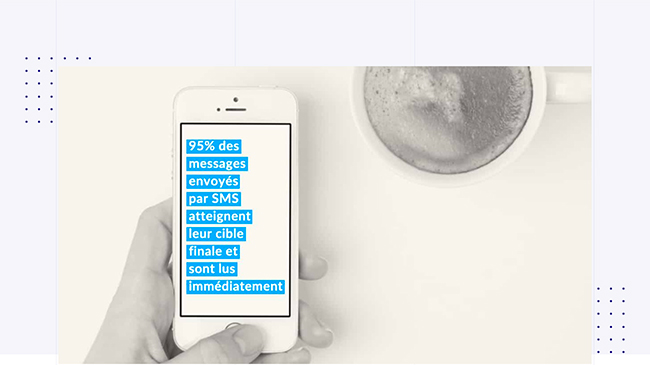 Trends in A2P SMS, an asset in your communication
9The Application to Person SMS (A2P) is an application service that sends SMS messages to the mobile subscriber by brands and companies .
FEBRUARY 18, 2020
E-MARKETING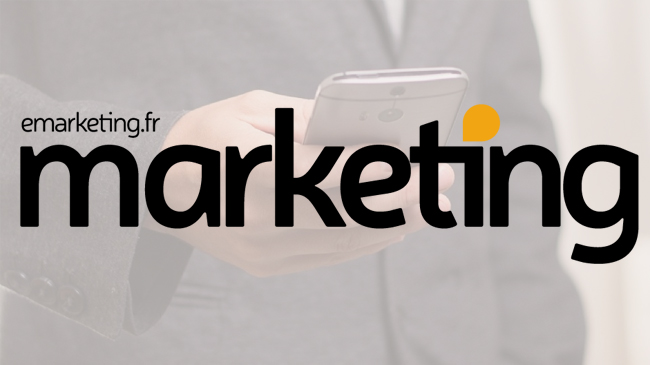 Graphic design - 95.16% of SMS messages sent reach their targets
95.16% of the SMS messages sent reach their final target and are read immediately. That's what the Marseille-based smsmode group says...
JANUARY 24, 2020
BFM BUSINESS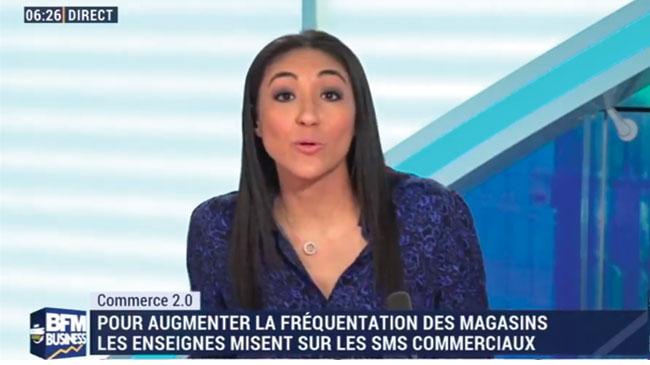 Commerce 2.0: Commercial SMS to increase store traffic by Anissa Sekkai
On Friday 24 January, Anissa Sekkai, in her column Commerce 2.0, looked at the new method used by retailers to bring customers to the points of sale.
9 JANUARY 2020
PROVENCE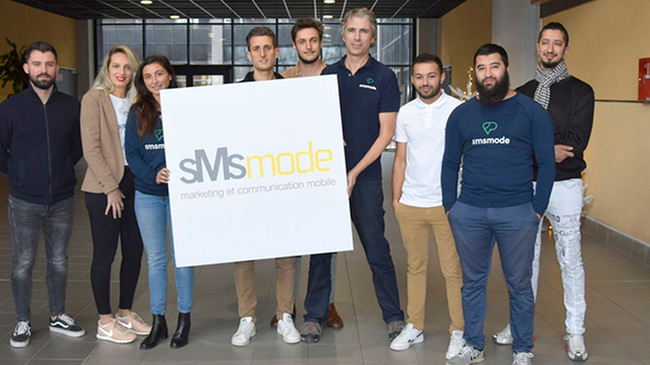 Marseille: growth is written on mobile for smsmode©
The Marseilles-based SME, a pioneer in sending text messages to consumers, is making good progress. She's just started going international.
Do you remember the first text messages? In a quarter of a century, these short message service shorts have earned a royal place in our modes of communication...
OCTOBER 25, 2019
THE MOBILE MARKETING BLOG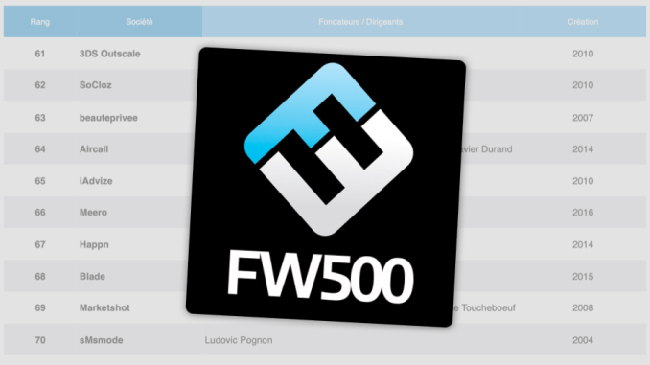 smsmode© enters the FW500
For its first year of participation, smsmode©, a messaging specialist from Marseilles, makes a remarkable entry in the top 100 of the FW500 2019 ranking, taking the 70th position.
First company from Marseille and the South of France in this ranking, smsmode© is rewarded...
31 MAY 2019
THE MOBILE MARKETING BLOG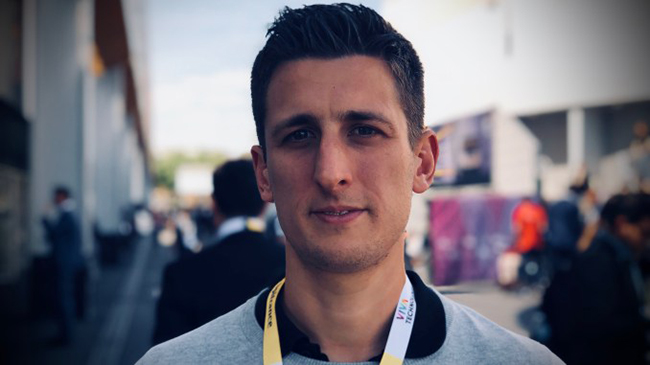 Fabien Andraud - smsmode©: "All companies should use SMS"
Sales Director of smsmode©, Fabien Andraud was in Paris to present this SMS specialist, based in Marseille, but now with an international ambition.
"smsmode© was created 15 years ago to provide advertisers with a platform for sending SMS..."
4 JULY 2015
PRESSMYWEB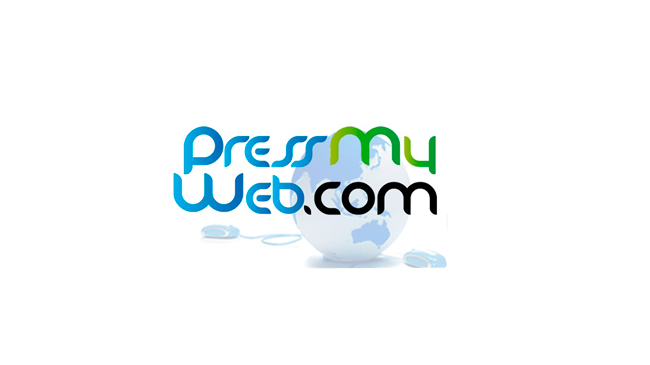 #ecommerce: How to use #SMS campaigns properly?
Mobile is now an integral part of the marketing landscape. Mobile sites, applications, SMS, MMS, etc.: these are all tools that are becoming more widespread and more democratic and that marketing managers must use wisely according to their needs and their target audience.
JULY 2015
INSIDERS BY SPARKLANE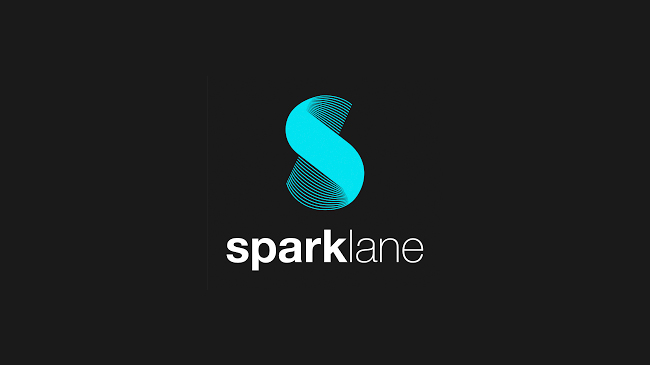 What are the practices for mobile communication by SMS?
The SMS channel is becoming an essential communication vector for companies that want to invest in mobile marketing. Real time media with a simple appearance...
READ THE FULL ARTICLE (PART 1)
READ THE FULL ARTICLE (PART 2)
JULY 2020
THE SMSMODE© MESSAGING PLATFORM SELECTED FOR THE TEST PHASE OF THE DEPLOYMENT OF RCS IN FRANCE
The smsmode© company integrates the test phase of the SCN deployment. The deployment of this channel with brands aims to test it in real conditions on smartphones compatible with the RCS.
DOWNLOAD THE PRESS RELEASE
JUNE 2020
SMSMODE© CONFIRMS ITS LEADING POSITION IN THE A2P MOBILE COMMUNICATION MARKET
WhatsApp Messaging Integration
A player in the mobile communication market by SMS A2P (Application to Personn) for more than 15 years, smsmode© has confirmed its position as a leader in French platforms by integrating WhatsApp Business messaging into its offer.
DOWNLOAD THE PRESS RELEASE
APRIL 2020
EXPERT NOTICE. WHATSAPP AND THE NEW A2P MOBILE FORMATS
The year 2020 sees the arrival of new A2P mobile messaging formats. There is of course WhatsApp Business which since August 2019 is making a remarkable entry. But it is not without forgetting Facebook Messenger, RCS or iMessages. Fabien Andraud, head of sales smsmode©, comes back on these new formats...
DOWNLOAD THE PRESS RELEASE
MARCH 2020
CUSTOMER TESTIMONIAL. SKELLO TRUSTS SMSMODE© FOR COMMUNICATION BETWEEN MANAGERS AND EMPLOYEES
Skello, startup editor of an online planning and personnel management platform, uses the smsmode© platform, a historic French player in SMS and mobile communication, for communication, particularly that of schedules, between managers and employees in the field.
DOWNLOAD THE PRESS RELEASE
FEBRUARY 2020
SMSMODE© PUBLISHES ITS STUDY ON SMS A2P TRENDS
The notification SMS is about to dethrone the advertising SMS...
smsmode©, a historic player in mobile communication by SMS, publishes the results of its study on A2P SMS trends, in other words, the use of SMS by brands and companies. For its study, smsmode© analysed more than 83 million SMS messages sent by 1299 brands and companies via its solution over the period from 15 October 2019 to 14 January 2020.
DOWNLOAD THE PRESS RELEASE
DECEMBER 2019
SMSMODE©, SUCCESS STORY OF A START-UP COMPANY
From a small start-up in Marseilles to a historic player in mobile communication recognized as one of the most dynamic companies in the French Tech...
Created 15 years ago in Marseille by Ludovic Pognon, then a Telecom engineer, smsmode© has stood out in a very competitive market. The company has recently been ranked among the most dynamic companies in the French Tech industry. A long-standing player in mobile SMS communication, the company has more than 10,000 customers, international offices and hyper-growth with an 180% increase in revenue over the past three years.
DOWNLOAD THE PRESS RELEASE
OCTOBER 25, 2019
FW500 CLASSIFICATION :
smsmode©, a Marseille-based company, 70th most dynamic company in French Tech
For its first year of participation, smsmode© makes a remarkable entry in the top 100 of the FW500 2019 ranking, taking the 70th position. A highly reputed prize awarded this Thursday, October 25 by FrenchWeb, and which ranks the 300 most dynamic companies in French Tech. A very nice recognition for Ludovic POGNON, its leader, and all the smsmode© team !
DOWNLOAD THE PRESS RELEASE
JANUARY 25, 2017
2 white papers as a toolbox for SMS communication
How to develop and implement SMS communication? This is the theme we are addressing in these two new white papers on advertising SMS and informative SMS. Practical and based on our expertise, these operational guides provide a comprehensive overview of the possibilities offered by SMS and the practices essential to today's SMS communication operations.
DOWNLOAD THE PRESS RELEASE