WhatsApp Business API
Integrate WhatsApp messaging for your business now
With WhatsApp Business messaging, get the performance of one of the most powerful channels on mobile. WhatApp messages facilitate exchanges with customers and provide an efficient communication tool via a secure and private chat. Get a sneak preview of WhatsApp messaging, the ultimate customer care tool, and save your customer service department money.
PRODUCT DATA SHEET
FEATURES OF THE WHATSAPP BUSINESS GATEWAY
FEATURES INCLUDED
As a WhatsApp Business service provider, take advantage of the power and potential of WhatsApp messaging for your business.
a next-generation cross-platform mobile messaging service that reaches customers via their mobile phone number, directly on the popular instant messaging application WhatsApp.
a versatile channel suitable for all types of business notifications (booking confirmation, delivery alert, order notification, two-way conversations, etc.) and particularly suitable for Customer Care.
a WhatsApp Chatbot offer available to take advantage of the full conversational power of WhatsApp to provide a better customer experience for users' most frequent questions.
Read more about the WhatsApp Chatbot offer
a significant reduction in mobile messaging costs as a WhatsApp push notification is cheaper than sending an SMS.
Enterprise access to WhatsApp Business solutions for any size of business.
a simple, fast and turn-key connection to all WhatsApp Business features through our simplified API and without additional development.
Maximum compatibility for worldwide messaging across all operating systems, devices, peripherals and providers (iOS, Android, Windows Phone, etc.).
Detailed tracking of WhatsApp message delivery with real-time delivery and read receipt.
Secure communication through end-to-end encryption.
a high-availability architecture with 24/7 monitoring and surveillance, automatic backups or redundant servers.

INSTALLATION & CONFIGURATION OF WHATSAPP BUSINESS MESSAGING
All the steps to set up WhatsApp sending for business

Our "5 Steps to Installing WhatsApp Business Messaging" guide provides a step-by-step process to make it easy for you to use WhatsApp Messaging for your business.
DEMONSTRATION
THE WHATSAPP CHATBOT IN ACTION...
Want to test a live WhatsApp conversation?
Initiate the conversation with our chatbot by sending "Hello" to +33 6 26 01 28 03 on your WhatsApp application or scan the QR code opposite...
and let the virtual agent guide you!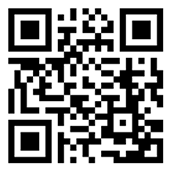 RATES
WHATSAPP BUSINESS MESSAGE RATES
Prices in $US, £ and $CA are approximate and based on the application of an exchange rate to the price in Euro.
1 WhatApp number included
1 message registered template included
3 WhatApp numbers included
3 message template records included
10 WhatApp numbers included
10 message template records included
The WhatsApp Professional Profile is the company's showcase on messaging and presents the following information that is visible to customers who communicate with you.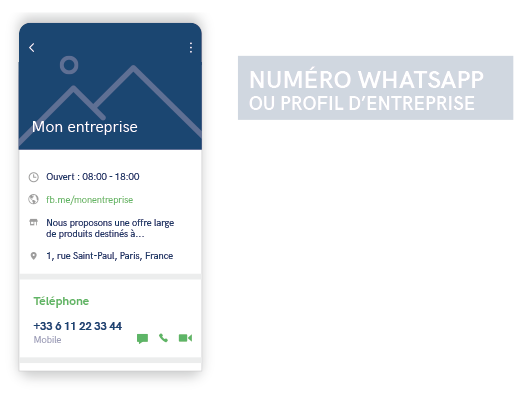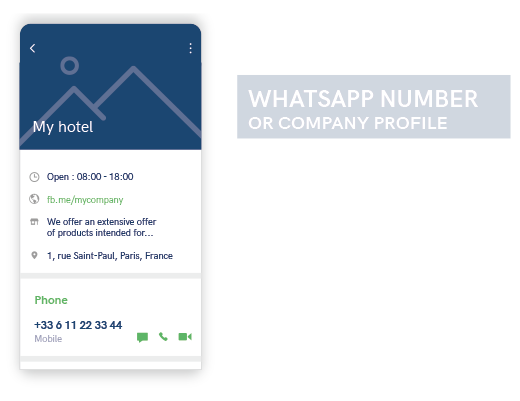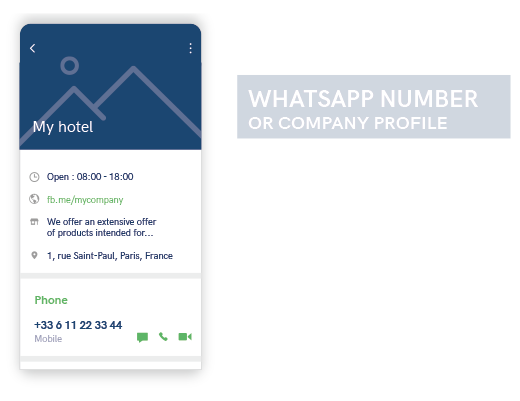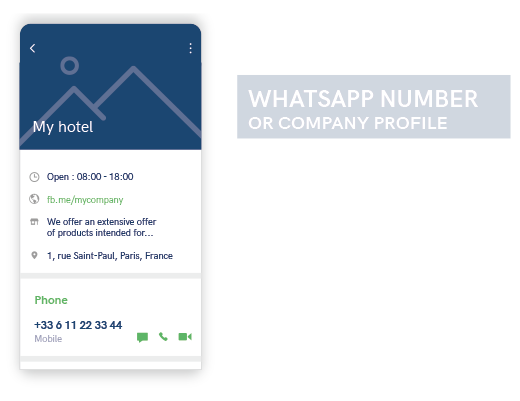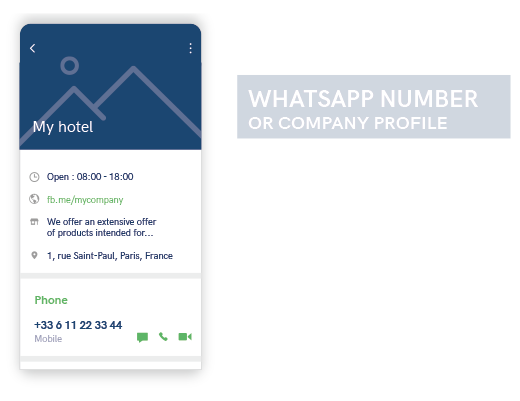 With the WhatsApp Business solution, two types of communication are available.
The first is to use a Message Template to start a conversation. A 24-hour Customer Care Window (renewed after each message sent) is open, through which you can send as many chat messages as you wish.
The second is based on a conversation initiated by the client. Its message activates the 24-hour Customer Care Window and then allows the company to exchange as many messages as necessary without using a Message Template.

Necessary for you to initiate a conversation with your users, the use of message templates is particularly suitable for appointment reminders, authentication, dispatch confirmation, and any other alert and notification messages. Note that these models must be pre-approved by WhatsApp.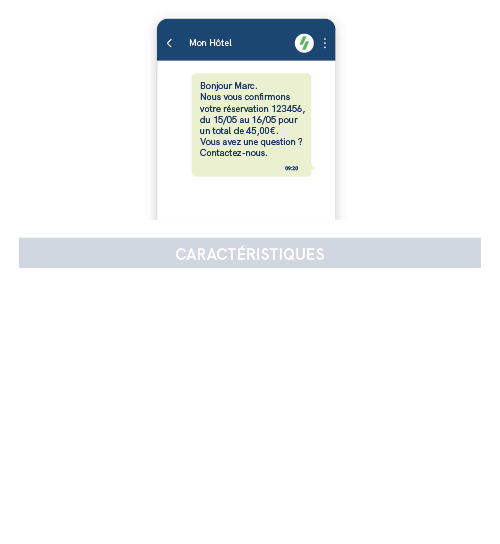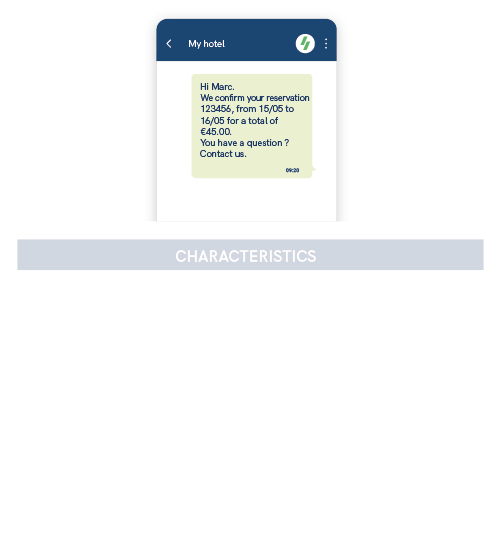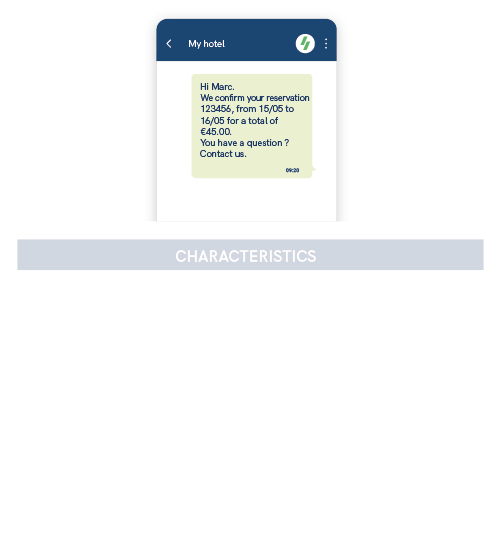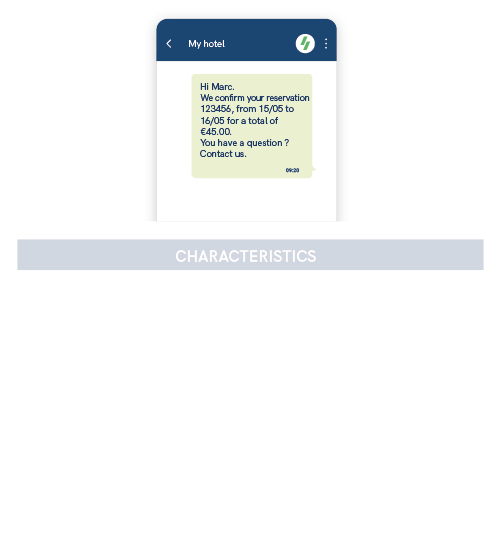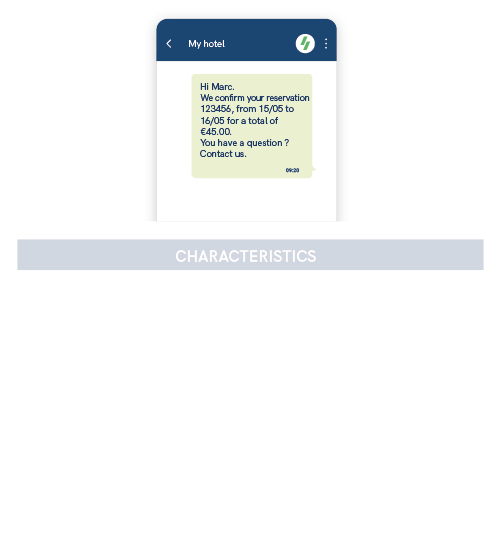 When a user initiates a conversation (by sending a message to your business account) or responds to a message template, a Customer Care Window or 24-hour conversation window opens, during which you can freely send them any type of message, without having to use message templates.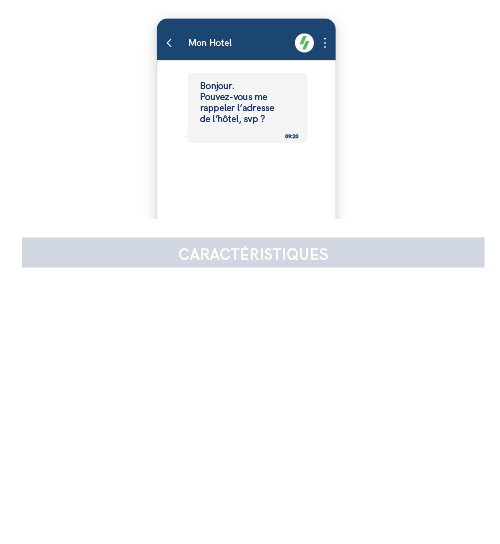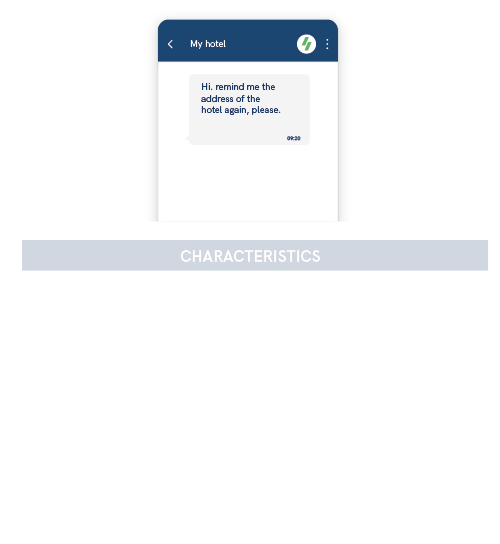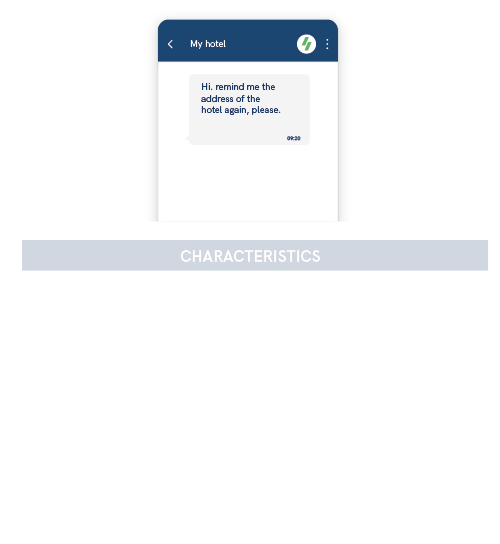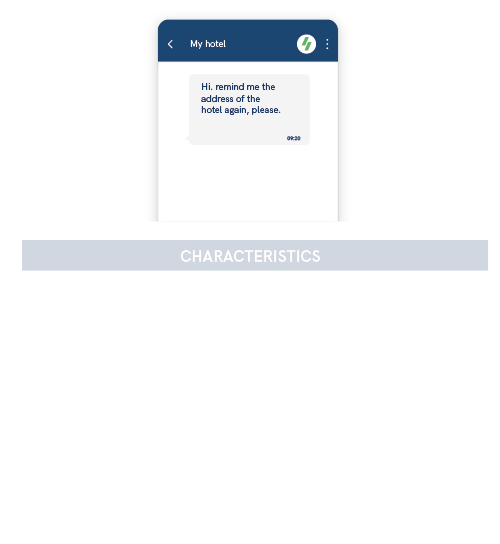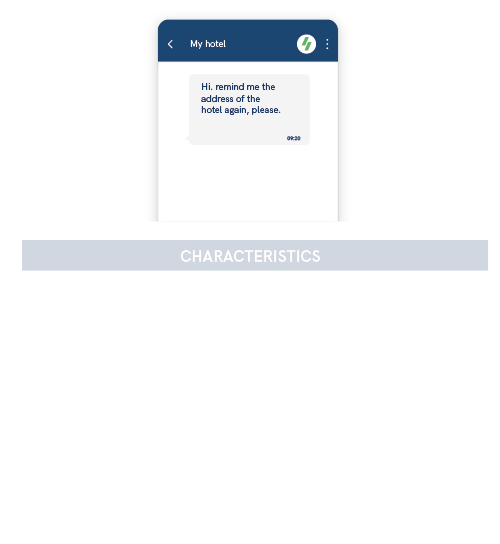 OUR BENEFITS
WHY ROUTE YOUR WHATSAPP MESSAGES VIA SMSMODE© ?

AN APPROVED MOBILE MESSAGING API
Now designed for sending WhatsApp messages, our HTTPS API is a dedicated, robust and high availability structure, dealing with more than 4 million queries per day.

ALL YOUR MOBILE MESSAGES ON ONE INTERFACE
By using smsmode©, the grouping of all your mobile campaigns (SMS and WhatsApp) in a single tool, opens up new possibilities for managing your mobile marketing.

A 100% FRENCH MOBILE MESSAGING PARTNER
Providing an efficient infrastructure for mobile communication is our top priority. Our experts are on hand to meet your needs and provide effective assistance.
Need more info?
Do not hesitate to contact us.