Chatbot Whatsapp
The power of WhatsApp for Customer Care!
With our conversational chatbot offer developed with startup fAIbrik, plug in a WhatsApp virtual assistant to be in touch with your users 24/7. Automatically answer all their questions, guide them in their choices, send them information in different media (image, PDF, video, sound file, link or maps) or redirect them to a real agent when customer service is open.
PRODUCT DATA SHEET
FEATURES OF THE WHATSAPP CHATBOT

FEATURES INCLUDED
Integrating a WhatsApp chatbot combines the artificial intelligence of a chatbot with the benefits of WhatsApp messaging to provide a better customer experience for users' most frequently asked questions.
A complete and efficient virtual conversational agent solution based on artificial intelligence technologies that can be configured through a high-performance, turnkey platform that is immediately operational.
A powerful multi-channel module that leverages the power of WhatsApp messaging, integrates other digital channels (Messenger, chat, email, Telegram, etc.) and can be interfaced with your ticketing software (FreshDesk, ZenDesk, Crisp, Hubspot, etc.) and your CRMs
A rate of understanding of the questions of the order of 70% to 90% depending on the use cases and languages, and being almost insensitive to spelling mistakes.
Continuous and permanent improvement, thanks to the module's artificial intelligence, which constantly develops new responses.
Support by a dedicated team with extensive experience in chatbot/callbot implementation, in order to structure and prioritise conversations and the definition of keywords.
A simple and ultra-fast implementation of the conversational scheme, which can be based on your brand's chat history.
Autonomy in the management of artificial intelligence responses, which can be modified and updated at any time in a dedicated customer area.
Intuitive answers, with multiple choice questions, initial menu configuration, real-time data (weather, traffic, etc.), and all the features of WhatsApp (multimedia content: images, videos, links, documents, PDFs, etc.).
A setting as close as possible to your brand image with, for example, the choice of the tone of the virtual agent (whether or not to be on familiar terms), the configuration of opening hours, etc.
Multilingual capabilities with automatic language detection, choice of supported languages and automatic translation.
An integrated process to a human agent (customer assistant, community manager, etc.) either because the customer requests it or because the chatbot suggests it.
DEMONSTRATION
THE WHATSAPP CHATBOT SMSMODE© X FAIBRIK IN ACTION...
Would you like to test the chatbot live?
Initiate the conversation with our chatbot by sending "Hello" to +33 6 26 01 28 03 on your WhatsApp application or scan the QR code opposite...
and let the virtual agent guide you!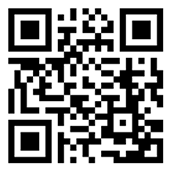 RATES
WHATSAPP CHATBOT RATES
Prices in $US, £ and $CA are approximate and based on the application of an exchange rate to the price in Euro.
1 assistant included
1 user included
50 conversations per month in production included
2 channels or languages


2 assistants included
2 users included
300 conversations per month in production included
200 conversations per month outside the production environment
2 channels or languages
2 external interfaces
5 assistants included
5 users included
1000 conversations per month in production included
500 conversations per month outside the production environment
5 channels or languages
5 external interfaces
10 assistants included
10 users included
3000 conversations per month in production included
3000 conversations per month outside of the production environment
Unlimited number of channels or languages
10 external interfaces
OUR BENEFITS
WHY CHOOSE THE WHATSAPP CHATBOT? SMSMODE© X FAIBRIK?

A PARTNERSHIP WITH THE STARTUP FAIBRIK
An augmented conversational platform based on artificial intelligence and natural language understanding technologies, the startup fAIbrik has developed a turnkey chatbot offer accessible to all customer relations players.

A HIGH ADDED VALUE CUSTOMER CARE TOOL
The digital experience through a Chatbot allows users to provide a personalized and immediate response to the most recurring responses. This device helps to improve the customer experience and the feeling of proximity with the brand.

A GDPR COMPLIANT SOLUTION
This chatbot solution, developed 100% by French companies, is based on infrastructures located in France offering a level of service and security guarantee that complies with the requirements of the GDPR regulation.
Need more info?
Do not hesitate to contact us.