The Privacy Tech label
The security of your data is our priority.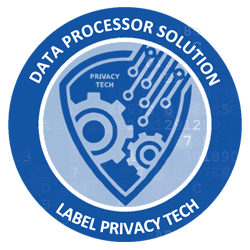 After an audit of the technical, organizational and legal measures implemented, smsmode© has been awarded this label in the "Data Processor Compliant Solution" category for a period of 3 years, until March 2025.
As the first SaaS messaging platform to be awarded the label, this distinction recognises our excellence in privacy as a supplier, which reinforces our clients' commitments as a data controller.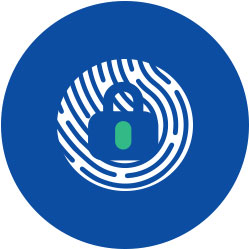 The security of your data
An encryption and data backup policy
Our Privacy By Design approach is reflected in the encryption of all data processed by our system stored in France in Marseille (INTERXION MRS1) and Paris (SCALEWAY DC4).
A log of the actions carried out 
Each customer area is equipped with a logbook allowing a follow-up of all the actions carried out on the account, as well as the author of each action since the creation of the account.
A secure source code repository
The source code of our solution as well as our information system benefit from constant improvements and a secure external backup available at all times.
An SAP, a DRP and an ISPP
The S.A.P. (Security Assurance Plan) details the cybersecurity requirements to which we conform. These requirements concern our organisation as well as our information system, and are detailed in our ISSP (Information System Security Plan), which we communicate to our customers to show the actions implemented. We also provide a DRP (Disaster Recovery Plan) to detail the protocol implemented in the event of failure.
The P.A.S. also serves as a basis for supporting our clients in their compliance with the GDPR if the CEPD or another organisation require a privacy impact assessment of their solution.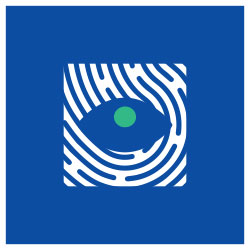 A commitment to transparency
A personal data protection policy
smsmode© implements strict data protection measures, adapted to the risks and nature of our business. These measures, validated by our DPO, take the form of a strong internal data protection policy, encryption and high-security storage.
A Data Protection Officer (DPO) declared to the CNIL
smsmode© has chosen Pint Avocats to take on the role of DPO. Pint Avocats is supporting us in our approach to full compliance with RGPD obligations. Our DPO is also advising us on our "Privacy by Design" approach: our commitment to protecting personal data right from the design stage of our solution.
A treatment register
This document, provided by our DPO, attests to our compliance with article 30.2 of the GDPR. This documentation allows us to prove the compliance of our solution with the requirements of the GDPR.
An information procedure
Data passing through our services is constantly monitored. smsmode© guarantees the existence and effectiveness of procedures that can be triggered immediately in the event of data leakage or loss.
Feasible external audit procedures
In a spirit of transparency, smsmode© offers its customers the option of having our solution audited by an independent organization. We also carry out annual pentests to ensure the performance of our tools and processes.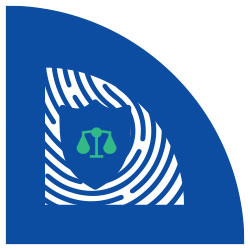 A commitment not to transfer any data outside the European Union
This approach allows us to ensure full GDPR compliance without the risk of one of our suppliers being subject to legislation whose prerogatives would be contrary to the rules set by the GDPR. We can therefore guarantee that data passing through our services will not be transferred outside the EU under any circumstances.
Minimisation of collection and processing
The collection of personal data is limited to what is strictly necessary. The data stored are only those relevant to the purpose for which they are processed.
Limiting access to personal data to employees
The data that passes through our platform is anonymised and its visibility is restricted to those persons who must ensure the proper execution of the service. They are kept for the time necessary for the intended purpose.
Total deletion by overwriting of data beyond 1 year
smsmode© allows customers to delete messages and information at any time. Default setting, smsmode© deletes all messaging histories after one year.
Data import/export functionality
All the data hosted on our platform (messages, reports, contact databases, etc.) can be exported from the client space and can be used by clients in any way they wish, making our service completely reversible.
Tutorials on how to use our platform
smsmode© provides all its customers with a complete and accessible user guide, so that they can benefit from our solution with a clear conscience.
What is Privacy Tech?
Privacy Tech is a collaborative innovation project to promote privacy-conscious solutions on the Internet.
Its label, awarded in association with AFNOR Certification after a thorough and 100% independent audit, is a guarantee of trust and a tool for promoting French solutions that make data protection a priority.
Since the implementation of the General Data Protection Regulation on 25 May 2018 many compliance solutions have emerged, but nothing could guarantee their effectiveness. The creation of an independent label was therefore vital in shaping the future face of the digital world and enabling businesses to make the right choice.