The smsmode© blog
Can my Android phone receive RCS messages?
Computer graphics
Presented as the SMS 2.0, RCS (Rich Communication Services) is making a remarkable entry into the telecommunications market in 2021. In fact, the Mobile Marketing Association is already predicting that more than 30 million mobiles in France will be able to receive RCS by the end of the year.
In the infographic below we show you step by step how to activate RCS messaging on your own mobile phone now!

The RCS, a new generation SMS
RCS is the promise of offering the same features that make the strength of our favorite services such as Facebook Messenger or WhatsApp to the SMS / MMS of yesteryear. Messages with powerful, varied and unlimited multimedia content such as images, videos, audio, documents (pdf, xls, doc, etc.), maps, QR codes, geolocation sharing, payments, links to the brand's website or native guided and suggested responses (buttons and carousels).
smsmode©, official partner of Telecom Operators
Our company was selected by the French operators to participate in the pilot phase. This phase allowed us to begin to carry out deployment tests. Brands had the opportunity to test this new channel in real conditions and in "real size". The feedbacks are being prepared, we will share them with you soon.
It should be noted that this new mobile format was launched in France at the end of 2020 and that the first stage will continue until the end of the first quarter of 2021.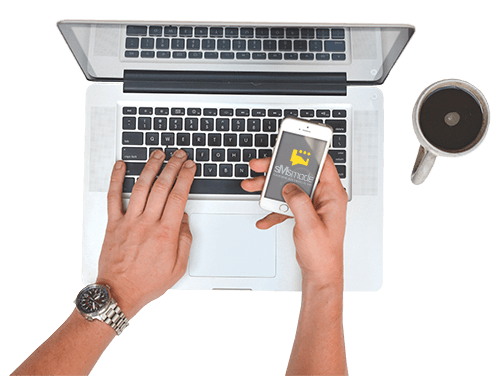 Our team advises you...

Are you interested in our services? Our sales and technical teams are at your disposal to answer all your questions about our SMS solutions and to benefit from SMS campaign implementation tips.