The smsmode© blog ©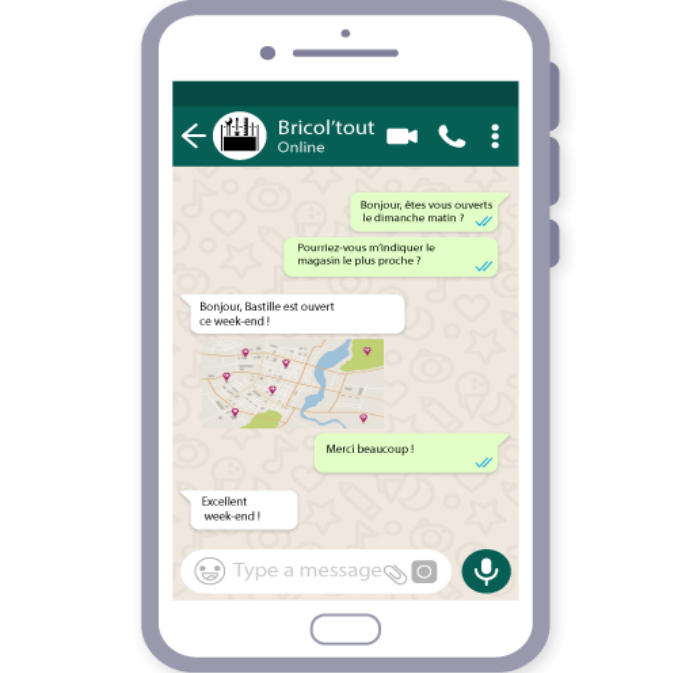 Optimize the customer experience with the WhatsApp module of the smsmode© platform

Since the opening of the WhatsApp Business API, the French platform smsmode© offers you its corresponding API . This API allows you to easily send automated WhatsApp messages directly through your applications.
Sending this type of message allows you to enrich your exchanges with your customers (sharing images, videos, locations and many others) while being universal and immediate, a novelty that could well revolutionize the experience of mobile sending for your customers!

What type of message can be sent?
Sending messages through this channel is reserved for notification and conversation with a customer. Its ease of use and capabilities allow them to respond to your messages or initiate a conversation.
This channel allows you toenrich the customer experience of your users by providing them with various media.
WhatsApp allows the creation of a standard scenario. You design the framework from A to Z according to your field of activity and guide your user to the desired endpoint (e.g. Answer A for yes and B for no). A precise scenario is developed, which will allow for exceptional feedback.
Creating such communication ecosystems will allow you to reduce your costs (after-sales service or support), save time and leave a positive impression on the user (like the speed of searching for a train ticket via the SNCF WhatsApp number for example, to whom we say thank you!)
You will be able to communicate with your customers by :
sending WhatsApp templates validated by facebook
sending replies in a WhatsApp conversation managed by you
sending videos
sending PDFs
sending sound files
These exchanges are done:
Via the Customer Care View : available 24 hours a day
Via message models or templates set up by the company.
How do you set it up?
In order to start using WhatsApp services, you need to have a Facebook ID. You might be wondering how to generate this ID, in which case follow the instructions via this link
To obtain a WhatsApp account (WABA for WhatsApp Business Account), you need to provide us with this ID and an available phone number (WhatsApp sender). smsmode© will then take care of the link between you and Facebook in order to set up your account.
Once you have your WABA, it is up to you to choose whether to start the conversation or to encourage your customers to do so (e.g. by displaying your WhatsApp number on your website)
TO GO FURTHER...
WhatsApp Business presentation documentation
DOWNLOAD
...AND TO GO EVEN FURTHER...
All the features of WhatsApp Business
DOWNLOAD
How WhatsApp Business can help you, whatever your sector
This new communication medium is, like the SMS, adaptable to many situations, in various sectors.
One objective: to improve customer care. You can conduct a survey, ask if the customer needs an additional service, reschedule an appointment, cancel a meeting, send an invoice or buy a train ticket... The possibilities are as vast as the needs of your users.
WhatsApp Business is suitable for all sectors
hospitality
telecommunications
sport and well-being
transport (airlines, railways, coaches & buses, etc...)
various health applications, interim,
For more information, smsmode© will soon put its specific documentation online. In the meantime, we encourage you to refer to this dedicated page.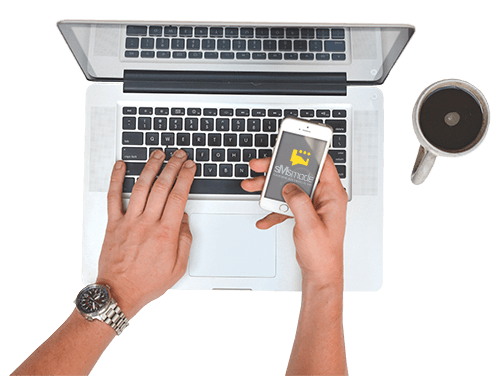 Our team advises you...

Are you interested in our services? Our sales and technical teams are at your disposal to answer all your questions about our solutions and to receive advice on setting up campaigns.