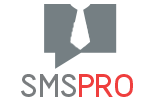 The maximum quality
For your SMS mailings
Send critical messages in time
Make sure you receive your text messages
Receive answers to your text messages
Send your text messages all over the world
Send professional SMS via Internet with smsmode©
smsmode© offers a wide choice of many solutions to send professional SMS campaigns over the Internet. SMS service provider over the Internet, our company has been present in this sector since 2004. With smsmode©, you can send a professional SMS to your contact lists in a few clicks.
smsmode©, solutions for all needs
smsmode© offers solutions tailored to the different needs of companies. With the SMS, smsmode© allows its customers to send bulk SMS and benefit from reports allowing you to establish campaign statistics. If you need to send thousands of SMS and you also want to receive replies to your messages, the associated option "SMS reply" is the ideal solution allowing the recipient to respond to your message. The answers are stored online, so you can view and process them later. The SMS API formulas allow you to send these  SMS in an automated way.
WITH SUBSCRIPTION PLAN
FROM
0,0312

excl. taxes/SMS
Subscription from €9 excl. VAT per month
SEE PRICING
Professional SMS, an effective means of communication
At the moment when the use of SMS has a strong profit for commercial purposes, companies have invested this media to undertake marketing campaigns and confirm an appointment or share information with staff. The SMS allows to inform a very large number of people by saving money and time.
If you want to undertake an SMS Marketing campaign, smsmode© will help you achieve your goal and send thousands of SMS instantly or offline. If you need to send an appointment confirmationSMS , you can program the date of sending the messages. Your customers will receive the messages on the date you have chosen.
With the service of sending SMS over the Internet, you can send messages to thousands of people in just a few clicks. In addition, smsmode offers different solutions to meet all the needs and offer you the most appropriate solution to your marketing campaign.