Documentations
smsmode©
A set of product and presentation sheets to provide you with complete information on the range of products and services offered by smsmode©.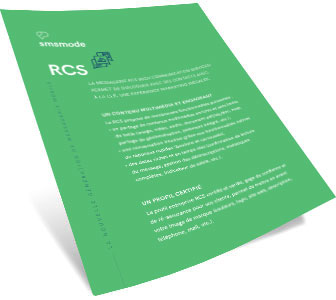 PDF AVAILABLE IN FRENCH
Description and pricing of the new RCS mobile messaging system
The RCS (Rich Communication Services) messaging system allows you to communicate with your contacts. It offers an unparalleled experience in customer care as well as in marketing, thanks to engaging multimedia content and a certified company profile.