They trust us
Examples and case studies of using the SMS sending made by some of our 10 000 customers, start-up or international groups.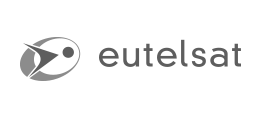 EutelSat, a fixed-satellite service operator, has introduced the SMS in its internal communication to boost exchanges between the different players in the company. Employees can easily move an appointment, prevent a delay, arrange a remote meeting by SMS...
To learn more about EutelSat: Www.eutelsat.com
SMS ALERT
---
Broadcast Emergency messages
By communicating via SMS, with your contacts, in critical times.
Alert immediately following an event, disturbance or emergency
facilitate access to a real-time information service
Notify online payments and micro-payment transactions to ensure their security