They trust us
Examples and case studies of using the SMS sending made by some of our 10 000 customers, start-up or international groups.
Flexcité, a company of reference in the transport of persons with reduced mobility, employs the services of smsmode to facilitate its administrative procedures (report of the movements sent by SMS) and to improve its customer relationship by sending confirmations of reservations to its users.
To learn more about Flexcité: www.flexcite.fr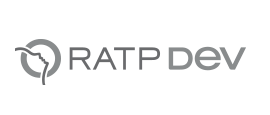 INFORMATIVE SMS
---
Improve customer relationship
Automatically informing your customers for order tracking, appointment reminders, etc.
Make your brand accessible to your customers at any time
Create a regular link with your interlocutors and increase their satisfaction
Ensure a better follow-up of reservations, purchases or orders