focus on
An SMS provider?
What are the criteria for choosing one?
SMS marketing is a practice now widely adopted by marketers, communication professionals and companies. This mobile communication channel has inaugurated a new way to introduce inter-personal campaigns with customers: in the context of mass SMS advertising campaigns or the dissemination of useful and practical information in real time, SMS will be your best ally for the deployment of effective and efficient communication projects.
Do you want to integrate SMS into your communication strategy?
Do you want to exploit the full potential of sending SMS?
Are you looking for a service provider to send your SMS?
Before choosing a professional SMS-sending solution partner, consult our summary of the criteria that you must consider in your selection.
smsmode©, SMS PROVIDER, IN 3 POINTS...
A telecom operator

Recognised as a telecom operator SMS provider, you benefit from a direct connection to operators through sMsmode services. This means you can be sure that we do not use any roaming, which offers high quality and reliability for your SMS messages.
The protection of
Policy
In accordance with the agreement made with the CNIL, all your data imported into our online SMS services is confidential; therefore, we guarantee that the contact files will not be used by third parties.
A historical actor
For almost 15 years
Since 2004, SMS provider sMsmode has been offering marketing tools forsending and receiving SMS messages via the Internet. The company has constantly improved its services, and now boasts over 10,000 customers with a volume of more than 10 million SMS messages sent every month.
The criteria to be taken into account to know which SMS provider to choose...
In a competitive mobile marketing market with a large number of players, the search for an SMS service provider offering SMS routing for professionals sometimes seems difficult in view of the small number of differentiating elements.
Indeed, the technology of texting itself, and therefore the technological possibilities offered, are dictated by the mobile operators. This leaves little room for an innovative, renewed offer... and therefore benefiting from strong advantages over those of other routing companies.
Also, the quality of service is at the heart of what really distinguishes the SMS gateways from each other. Thus, a few points must draw your attention when you choose: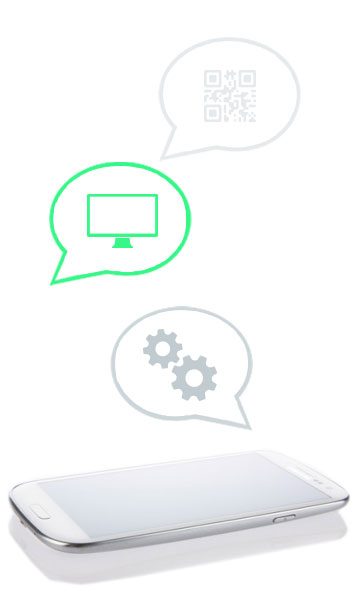 data security and confidentiality: an important point must be detected in the offers and general terms of sale submitted by SMS providers: do they or do they not ensure the confidentiality of the information collected on their services? Do they have an agreement with the CNIL (French Data Protection Act)? If not, you should know that some SMS routing companies resell the databases you import into your personal space!
Moreover, make sure that an advanced STOP management is carried out by the SMS provider to manage it in France but especially internationally, in order to respect the legal obligations in force in the mobile marketing sector.
the security and integrity of the SMS sending service: in your choice of SMS provider, make sure that you have guarantees of message delivery, particularly in the case of emergency, confidential and critical messages or the sending of large numbers of SMS. The use of low-cost SMS or roaming, for example, does not ensure an acceptable and sufficient quality of service. Sending direct operator SMS via SMS software and an SMS service provider recognised as an ARCEP Telecom Operator, on the other hand, means that you benefit from much better results and maximum quality for your SMS campaigns insofar as only the sending of Pro SMS is available and the time of reception of the SMS is guaranteed.
permanent monotoring and efficient technical support: the proposed service must include technical conditions of service offering an automatic traffic switching solution for all operators in case of disruption or malfunction. In addition, a customer alert system and a competent and available customer support are undeniable assets to ensure the seriousness of your new SMS provider.
advanced campaign management functionalities: the tools proposed by the SMS service provider must take into account all the functionalities and settings of the message: personalisation of the sender, advanced management of the contact lists, personalised setting of the date and time of sending the SMS message, provision of acknowledgement of receipt and performance analysis, etc.
And what about the tools offered by SMS providers?
In addition to the tools and software offered, the quality, reliability and security offered by the SMS provider are also in your choice. Opt for powerful and comprehensive tools for sending and receiving SMS from among those generally offered:
a platform (SaaS software): intuitive and practical, the interface must provide all the functionalities to manage your marketing operation on mobile phones.
a robust and powerful HTTP API: an SMS api must integrate simply and quickly into your system, regardless of the language used (PHP, Javascript, Java, .NET, C/C++, C#, Ruby, Python, WinDev, etc.).
a complete range of SMS: make sure you have all types of SMS available, i.e. : SMS Pro, Unicode SMS for foreign languages, voice SMS, SMS 2.0 or Rich SMS, SMS response.
an OTP (One Time Password) module: opting for an SMS service provider specialising in OTP is often the best choice in the market. Moreover, using this function brings many advantages for the security of your systems!
a reception service: based on a 10-digit mobile number (to offer a free service to the end-user), it will allow you to directly receive Push SMS and SMS responses.
Database rental: another complementary service often offered, the rental of prospecting files containing mobile phone numbers must also respect the legal conditions on the information collected.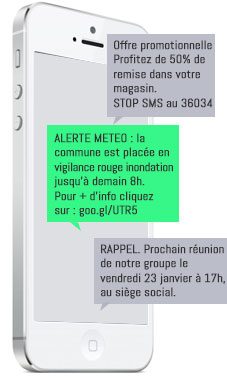 DEGRESSIVE RATES FOR YOUR SMS MAILINGS

The rate depends on several factors such as the volume of SMS sent, the country in which your message will be sent, and the type and length of the chosen SMS. The competitive prices we offer guarantee you an unbeatable price/quality ratio.
Try sending messages by SMS for free
100% Free registration with no obligation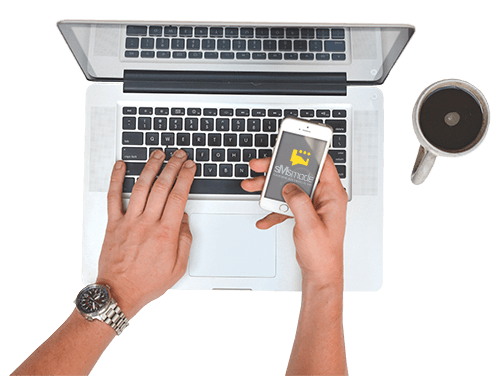 Our team advises you...

Our sales and technical teams are at your disposal to answer any questions or requests for information on sending SMS alerts and to help you set up the SMS marketing solution that best suits your problem.