The smsmode© blog
RCS now available for businesses
Computer graphics
The RCS - Rich Communications Solution -, the new generation of SMS and mobile messaging, is currently being deployed worldwide . The benefits of RCS are numerous for brands: enriched and interactive media content, with results far superior to those seen with SMS campaigns.
Discover with our computer graphics this new mobile messaging channel that will revolutionize your future... and the mobile communication of companies!

The RCS, a new generation SMS
RCS is often referred to as SMS 2.0, because it is an enriched mobile messaging experience that includes carousel, maps, videos, buttons, long text, customization of the conversation window with the company's colors. These new features "boost" the traditional SMS and offer a new marketing experience. The user feels more guided and accompanied, the conversation rate is twice as high.
Although only about 20% of the French mobile population can currently receive RCS, this compatibility rate will increase very quickly in the coming months, opening up great prospects for this new mobile messaging format.
smsmode©, official partner of Telecom Operators
smsmode© has been selected by the French operators to participate in the pilot phase which allows to test the deployment of the RCS. These first RCS campaigns enable the tool to be deployed among brands so that they can test this new channel in real conditions and in "real life". More complete feedback will be provided following this test phase.
It should be noted that the official launch of this new mobile format in France is scheduled between the end of 2020 and the first quarter of 2021.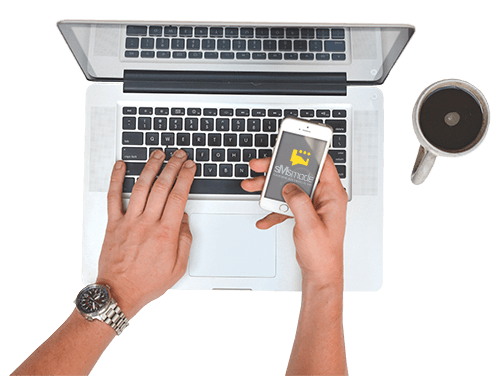 Our team advises you...

Are you interested in our services? Our sales and technical teams are at your disposal to answer all your questions about our SMS solutions and to benefit from SMS campaign implementation tips.