Documentations
smsmode©
A set of product and presentation sheets to provide you with complete information on the range of products and services offered by smsmode©.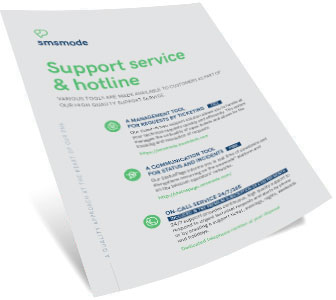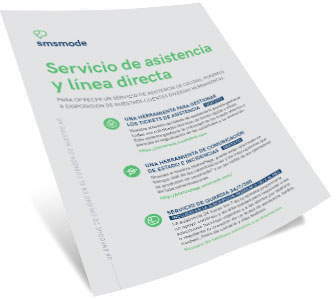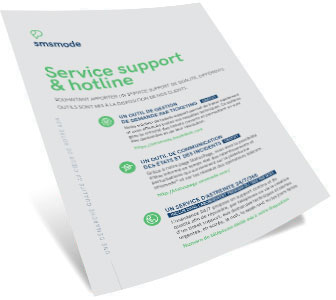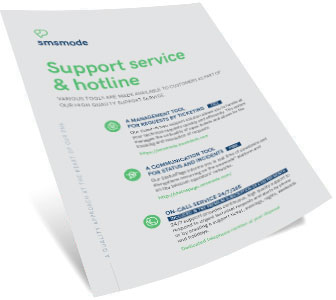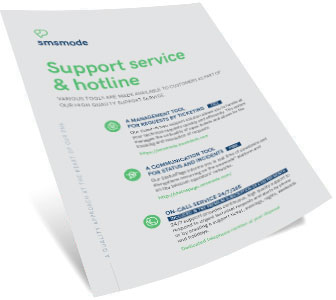 PDF AVAILABLE IN ENGLISH, FRENCH AND SPANISH
Service support & hotline" form
Quality is at the heart of our DNA smsmode©. To this end, we make a range of tools available to our customers, including a ticketing tool, a StatusPage for real-time information on slowdowns and disruptions, and a 24/7/365 on-call service. Discover all the tools and benefits of our support offer.
I download the free PDF file:
smsmode© needs the contact information you provide to contact you about our products and services. You may unsubscribe from these communications at any time. Visit our Privacy Policy to find out more about how to unsubscribe, our privacy policy and our commitment to privacy. You may also, for legitimate reasons, object to the processing of your personal data. If you wish to exercise these rights, please send an e-mail to dpo(at)smsmode.com.