Documentations
smsmode©
A set of product and presentation sheets to provide you with complete information on the range of products and services offered by smsmode©.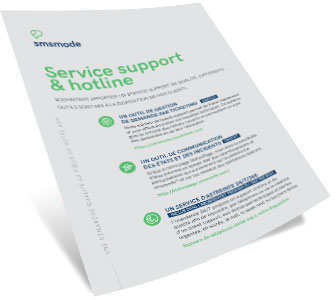 PDF AVAILABLE IN FRENCH
Service support & hotline" form
A quality approach is at the heart of smsmode© DNA. As such, different tools are available to our customers in order to provide this quality support service: ticketing tool, StatusPage to be informed in real time of slowdowns and disturbances, 24/7/365 on-call service. Discover all the tools and benefits of our support offer.