They trust us
Examples and case studies of using the SMS sending made by some of our 10 000 customers, start-up or international groups.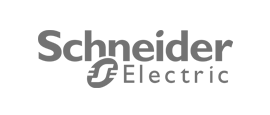 Schneider Electric (SE) is a French industrial group present in more than 100 countries and a global specialist in energy management and automation.
sMsmode and Schneider Electric have signed an international agreement for the sending of SMS messages, in particular marketing SMS messages, as a means for each business unit to disseminate and promote the sale of Schneider group products to their contact base.
A fully personalized SMS-sending platform was also made for Schneider Electric. Offered in English, it has been adapted to their graphic charter and features fully adapted to their needs.
For more information on Schneider Electric: www.schneider-electric.com
INFORMATIVE SMS
---
Improve customer relationship
Automatically informing your customers for order tracking, appointment reminders, etc.
Make your brand accessible to your customers at any time
Create a regular link with your interlocutors and increase their satisfaction
Ensure a better follow-up of reservations, purchases or orders