The features
for sending SMS
A set of practical sheets to discover and master all the features of creating and optimizing your SMS campaigns.
Detailed reception statistics to quantify the impact of its campaign
Your campaign has been sent. A campaign report has been automatically created that provides you with detailed and accurate receipt statistics on each of your sends and will allow you to quantify the impact and effectiveness of your SMS campaign.
At any time, you can consult and follow the reporting of each of your campaigns and the delivery status of each of your messages in real time in your customer area. This statistical report allows you toanalyse your campaigns, ensure the deliverability of your messages and clean up your contact bases to keep them clean and healthy.
How do I access statistics on your customer area?
In the "Messaging" section, and the "History" tab (1), all your SMS messages are saved.
By clicking on the name of your campaign (2), you have access to its detailed report.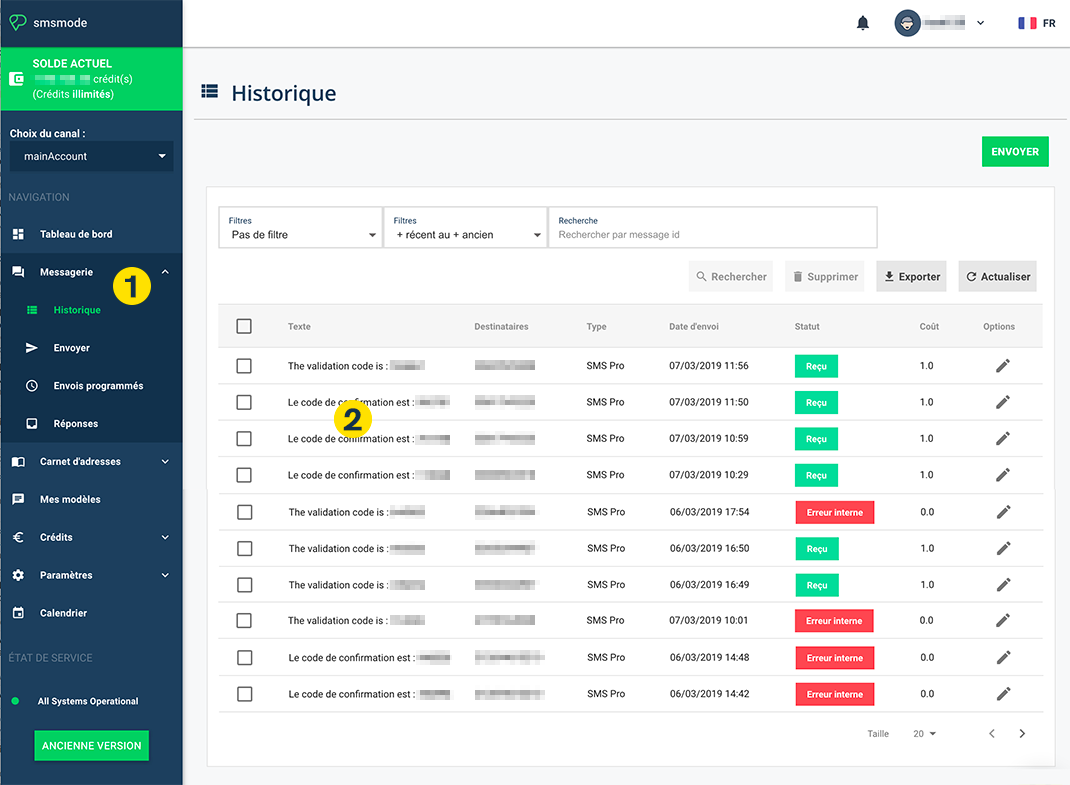 The statistical report of your campaign is as follows.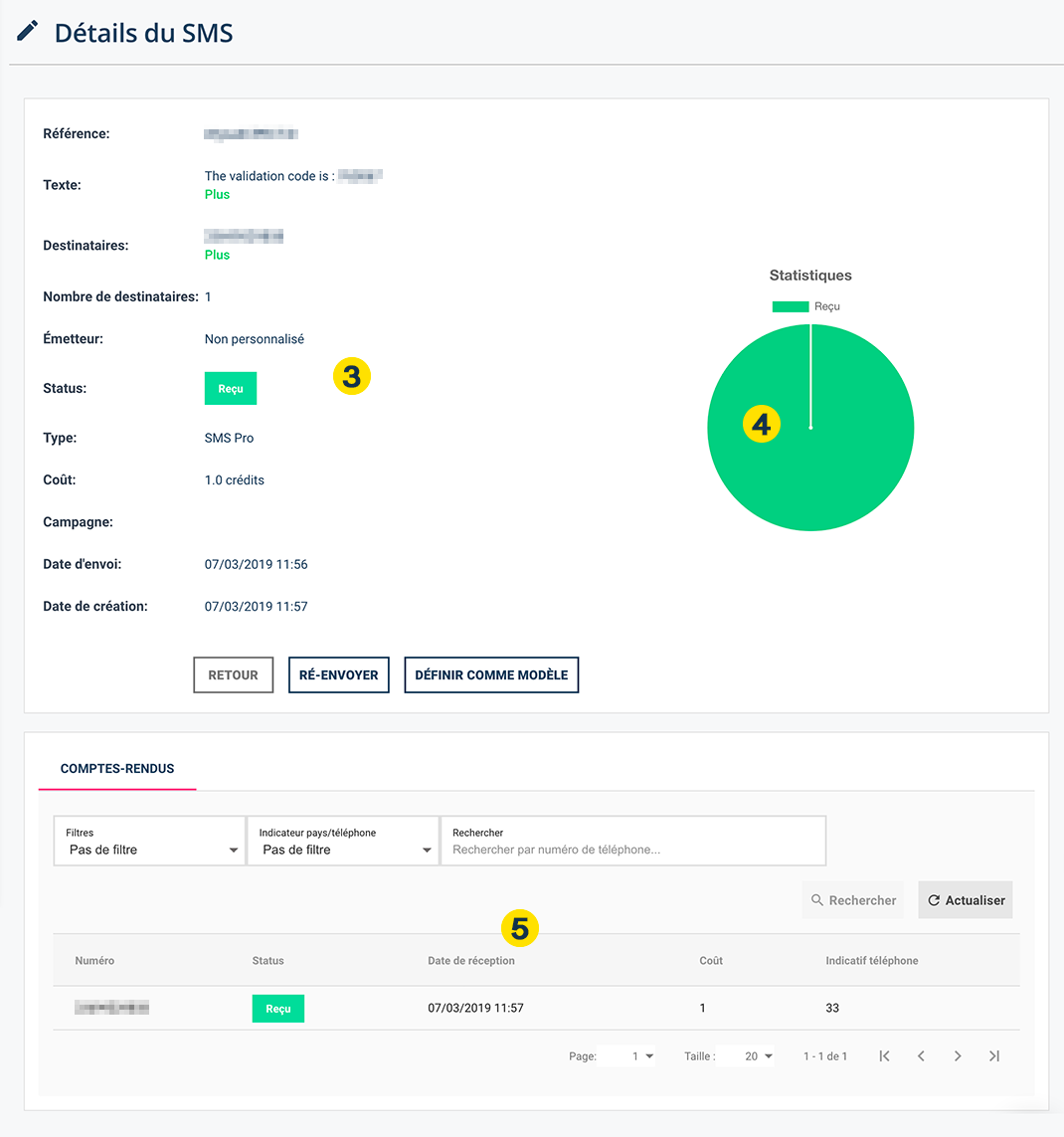 This report includes 3 parts:
A "summary" section (3 ) summarising the text, the date sent, the personalised sender, the type of SMS, the cost (in credits), the number of contacts, the creation date, the recipients' numbers, etc.
a "Statistics" section (4) which will show you in diagram form the detailed reception statistics for your entire campaign.
a "Reports" section (5 ) which lists, one by one, all the contacts with details of the status and the corresponding time.