How to integrate a chatbot into WhatsApp business?
By using a chatbot in WhatsApp Business, you are integrating the number one ally of customer relationship management in an application designed for this purpose. WhatsApp connects billions of users. With WhatsApp Business, companies now have an ideal way to engage their customers. Using WhatsApp chatbots allows you to do this quickly and on a massive scale. This solution alone can change your brand image. A conversational bot helps your support team, engages your customers and gives you an omnipresence that can boost your sales. Follow the guide to a successful WhatsApp Business chatbot implementation.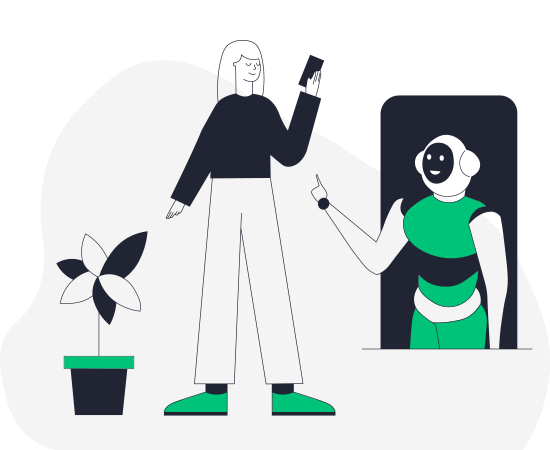 How does WhatsApp Business work?
WhatsApp has launched WhatsApp Business, a free downloadable mobile app for small businesses. The app helps you connect with your customers, engage in conversations with them, showcase your products and provide answers to your customers' questions. With WhatsApp Business, you can create a catalogue to showcase your products and use special features to automate, sort and reply to messages. Using WhatsApp Business APIyou can also connect a chatbot to your business accounts.
Beware, however, that marketing is very restricted on WhatsApp Business. In short, to ensure a good customer experience, push marketing is not possible. You can sell your products on WhatsApp (a payment system is integrated), but the exchange must be initiated by the consumer. Only template messages are initiated by the brand, but they are validated by Meta before they can be sent to customers.
Billing is per conversation with a lower cost when the conversation is initiated by the user. Once the conversation is initiated, everyone can interact for 24 hours. During this window, messages sent by the user to the brand, as well as those sent by the brand to the user, are free.
The model chosen by WhatsApp for its business app is very user-friendly, which makes it an ideal service for customer relations. The integration of a chatbot is therefore more than relevant.
What is a WhatsApp chatbot?
Definition of a chatbot :
It is a program capable of interacting with humans via a messaging system, a website or a mobile application. This conversational bot, considered as an AI in some advanced cases, "replaces" the customer advisor, most often during the first contact. Chatbots are ideal for solving simple problems, answering frequently asked questions or clearly defining the customer's needs before a human agent intervenes .
The use of chatbots in WhatsApp Business
While the use of chabots is widespread on web-based solutions like Facebook Messenger, it is not yet widely used on WhatsApp Business. On the user side, it works like all conversational chatbots, people communicate with it on WhatsApp via the messaging interface, as if they were talking to a real person. In most cases, it is a set of automated responses that simulate a human conversation.
But for a really convincing result and a better customer experience, it is better to opt for a bot with artificial intelligence, like the one we offer in collaboration with our partner fAIbrik.
In addition, the WhatsApp Business service has many limitations that you should be aware of before you start developing a chatbot. Building the bot by yourself can be tricky and time consuming.
Why create a WhatsApp Chatbot?
With the chatbot, you win on all fronts:
You offer your company a potential customer base of 2 billion users and a simple way to engage in dialogue.
You can increase your customer satisfaction by 60% (Forrester consulting)
You guarantee a minimum response time and reduce the time it takes to process requests.
You giveyour advisors morepeace of mind and more focus on complex issues.
You can allow your advisors to manage multiple simultaneous conversations and also launch large campaigns to obtain information that you would not otherwise have the resources to obtain.
You automate part of the support, but also your sales!
Customer relations contain a fairly large repetitive part, and being able to entrust these tasks to a virtual agent is a great plus. Chatbots are available 24 hours a day, never worn out by answering the same questions and unaffected by the annoyance that can sometimes arise from a dissatisfied customer.
As explained above, exchanges on WhatsApp Business are charged per conversation, which means that on this messaging system more than any other, resolving a customer request within 24 hours saves money. Using a well set up chatbot that can respond to messages all the time is also advantageous from this point of view.
WhatsApp limits commercial approaches, it prohibits outbound marketing. The use of messaging for businesses is therefore rather reserved for customer relations. But not every customer has a problem. Some will contact you in search of a product. To be there at the right time and quickly, the chatbot is ideal.
Choosing sculpin smsmode© for WhatsApp business
There are many platforms that can help you build a WhatsApp bot, but not all of them will help you get your account validated for access to the WhatsApp API. And without WhatsApp validation, you won't be able to launch your chatbot.
It is possible to create a company profile on your own, or even to set up a basic chatbot without an API, but doing so without guidance is very time-consuming and handling a large number of users can be impossible. Creating a chatbot yourself means writing all the answers in a huge tree structure and selecting (on a smartphone) all the triggering keywords.
The smsmode© plus: An easy connection to the WhatsApp API
In addition, to get access to the WhatsApp Business API, which is the solution for large volumes of messages, it is best to go through a Facebook-recognised provider. WhatsApp is an application that wants to inspire trust. It takes to heart the verification of all business profiles to ensure a quality experience for its users and to avoid SPAM at all costs. This means that validating a profile can be difficult and authorising the use of the API even more so. Choosing us also makes the process of creating business accounts and thus your WhatsApp chatbot easier.
By going through our WhatsApp chatbot solution, the development of the bot can start directly while waiting for WhatsApp's approval. This means you can save time and have a working bot as soon as you get your API key.
Like all bots, our solution gives you the ability to create conversation flows, but it does so with the help of Artificial Intelligence (IBM's Watson AI, one of the most powerful in human language recognition).
A dedicated and experienced team will work with you every step of the way to set up a high performance, easy-to-use response tree. We help you to quickly create the most efficient conversation flow capable of answering 90% of the requests.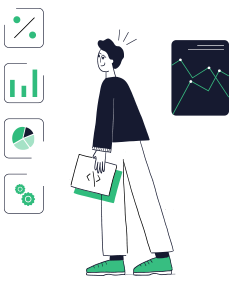 By choosing smsmode© get your company profile validated quickly and enjoy all the benefits of a WhatsApp chatbot:
A comprehension rate of between 70% and 90% from the start.
A solution that is insensitive to spelling mistakes.
Artificial intelligence that is constantly improving.
Quick answers to best guide the conversation.
A deep conversational pattern that can be perfected by analysing your chat history.
The right tone for your brand.
A drop-off facility to an optimalhuman agent, which can be requested by the customer and suggested by the chatbot.
A 100% French solution offering a level of security guarantee that complies with RGPD requirements.
A possibility to integrate your bot with your customer service or CRMsoftware .
How do I integrate my chat bot? The steps
The first step for real chatbots is to have a connection to the WhatsApp Business API. Secondly, you need to meet certain prerequisites. The purpose of the chatbot is important to WhatsApp. It is forbidden to use a WhatsApp chatbot for marketing messages, WhatsApp chatbots are reserved for customer service. Also, at any time, switching to a human agent must be possible.
The stages of creation :
Define the chatbot's objectives.
Define the types of conversations the chatbot can handle.
Choose the languages.
Create a detailed chatbot roadmap and project requirements.
Create a chatbot persona, design a chatbot flow and a logic tree.
Start building the full version of the chatbot
Conclusion
WhatsApp Business is expected to become a preferred customer service channel for users. Its intuitive use allows users to get answers quickly and at any time. On the brand side, WhatsApp Business is a great way to build loyalty. It allows you to adopt a personal communication and keep in touch. With a chatbot, your presence on WhatsApp Business is constant. You have the opportunity to relieve your customer service and at the same time give the consumer a 360° support. This will fully satisfy your customers and boost your sales.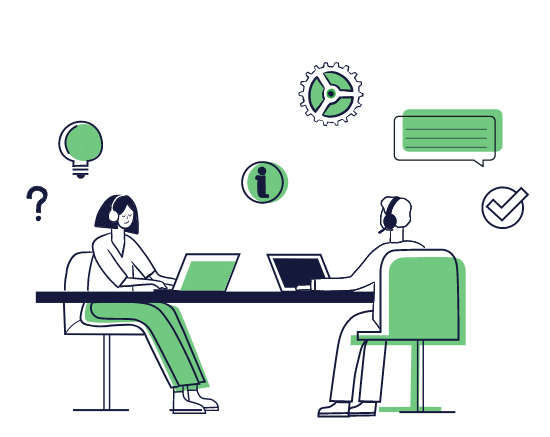 Our team advises you
Are you interested in our services? Our account managers and our technical team are at your disposal to answer all your questions about our SMS solutions and to give you advice on how to set up a campaign.