The smsmode© blog
An SMS received is an SMS opened in 97% of cases. A high percentage, which says a lot about the trust we place in our mobile phones. If we combine the major vulnerabilities of our smartphones with the little attention we pay to them, it gives an explosive cocktail.
So why do we pay less attention to the security of our smartphones than we do to our computers? In this article we explain how smsmode© is involved in the fight against cyber crime on our mobiles.
The war on grey roads and low cost SMS
For purely economic reasons, some SMS service providers will not hesitate to direct you towards low cost SMS. At this stage, they will no longer be able to guarantee the reliability, deliverability or even confidentiality of the data exchanged during your transmissions. Their content can be intercepted, consulted and modified.
This 'grey traffic' is characterised by a 'stacking' of intermediaries. Would you hand over the personal data of your customers in the medical or banking sector to unknown intermediaries? Without any guarantee of delivery or security of the confidential data you have been given?
The answer is NO. At smsmode©, we guarantee you a direct sending via our own direct operator connections, without any other intermediary. We assure you of the reliability of the shipments made, their deliverability as well as the respect of the confidentiality of the personal data that you entrust to us.
Towards strengthening our security measures
As a mobile messaging provider, we have a role to play in the fight against mobile cyber crime . RCS, SMS 2.0 is the most immediate response we can provide. This product offers a much stronger verification process (a certified and verified business account), and focuses on the customer's inbound message and not the outbound message... thus allowing a drastic reduction in fraud.
However, a distinction must be made. Although RCS is gaining points in terms of functionality, it is still less popular than SMS. Banks and others will still need to send confirmation codes... In other words, the adage "the king is dead, long live the king" does not quite apply yet!
At smsmode© we are working hard on the one hand to push our innovative products, and on the other hand, to continue to secure our historical product. This is achieved not only by controlling the various accounts that are created on our platform but also by educating consumers about "mobile". Thus, in the face of the phishing attempts that are legion at the moment, we can only advise you to be careful. Never give out your bank details in this way! Keep in mind that the more personalised an SMS is, the more likely it is not to be fraudulent.
TO GO FURTHER...
Presentation of the Privacy Tech label
DOWNLOAD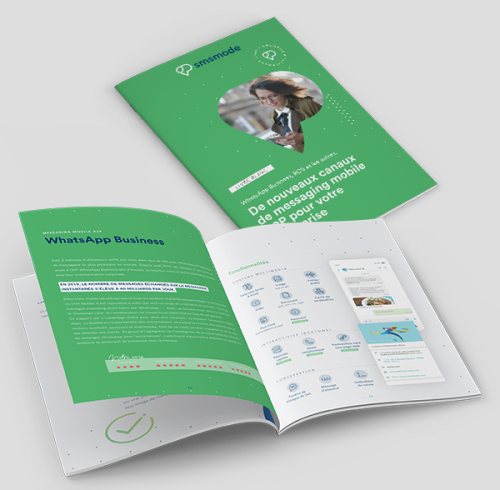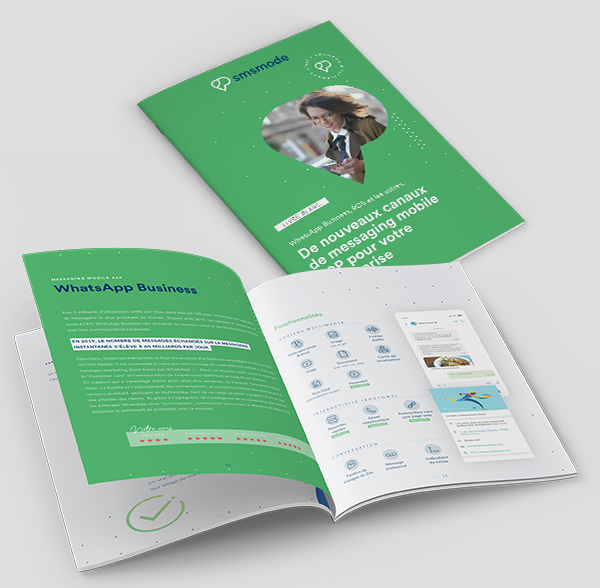 New mobile messaging channels for your business

Learn more about WhatsApp Business, RCS and others, and the new opportunities for your communication.