They trust us
Examples and case studies of using the SMS sending made by some of our 10 000 customers, start-up or international groups.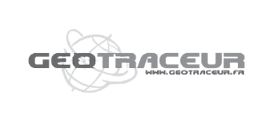 Geotracer has developed, in partnership with SMsmode, a geolocation solution for pet animals. With the Geonimo GPS collar, an SMS alert informs about the movement of the animal. An original way to use our SMS communication services.
Learn more about Geotracer: www.geotraceur.fr
SMS ALERT
---
Broadcast Emergency messages
By communicating via SMS, with your contacts, in critical times.
Alert immediately following an event, disturbance or emergency
facilitate access to a real-time information service
Notify online payments and micro-payment transactions to ensure their security