The features
for sending SMS
A set of practical sheets to discover and master all the features of creating and optimizing your SMS campaigns.

A tool for tracking statistics
Thanks to the sMsmode StatusPage, you have the possibility to be informed about slowdowns and disruptions that occur on our services.
This free service on sMsmode informs you in real time about slowdowns, the subject, informs you when it is restored and the downtime of our platform.
You thus have at your disposal a specific control panel, precise, in real time and continuously, of the general traffic status, that of the API, and that of each of the specific products(SMS Pro, Voice-TTS SMS, Unicode SMS, OTP SMS, Mail2SMS, Google Calendar SMS, Mobile Virtual Number - SMS Reception).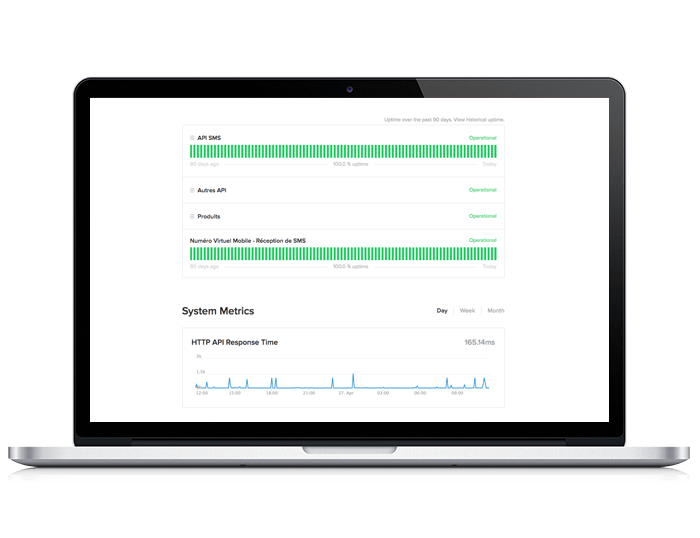 How do I get access to the StatusPage smsmode©?
To access the routing performance history of our platform, no registration is required. You have free access to all our mailing statistics according to the different services. You can then navigate and have the history of any disturbances.
How to receive alerts StatusPage SMsmode?
Go to the sMsmode StatusPage to sign up for the free broadcast
Click on "Subscribe to Updates" and enter your email address on which you wish to be alerted.
You will therefore receive an email notification to each incident.