focus on
the SMS token
The SMS or SMS Token "One Time Password" (or OTP) is known to secure online payments made by credit card. But this strong SMS authentication also makes it possible to secure the private data of users, to secure connections to applications or to check when registering the identity of a new user. The purpose of the SMS OTP? Propose a simple and compatible way of authentication with a mobility situation (via a simple GSM). It will act in place of the traditional password or in addition to it.
To go through SMsmode for the SMS OTP is to receive a service sending SMS Pro with a channel dedicated exclusively to the SMS Token. The guarantee that 97% of the messages are received in less than 1 minute to ensure the proper functioning of this strong authentication.
THE BENEFITS OF SENDING SMS TOKENS VIA smsmode©...
A leading SMS OTP since 2004
sMsmode offers, with a dedicated channel for SMS OTP routing, an optimal solution for France and more than 155 countries for SMS authentication.
A reception in less than one minute
With dedicated priority channel routing and enhanced traffic monitoring, SMS tokens are guaranteed 97% deliverability in less than a minute.
Technical Support 24/7
Our support team is available to help you integrate the SMS Token and OTP settings into your account or to answer your questions.
What are the benefits of using the SMS token?
SMS authentication adapts to domains and sectors such as banking, health, e-commerce. It also corresponds to countless cases of applications (validation and certification of a mobile number, authentication of access to remote systems, access to a personal space, an e-learning portal or a portal of access to data Confidential, etc.).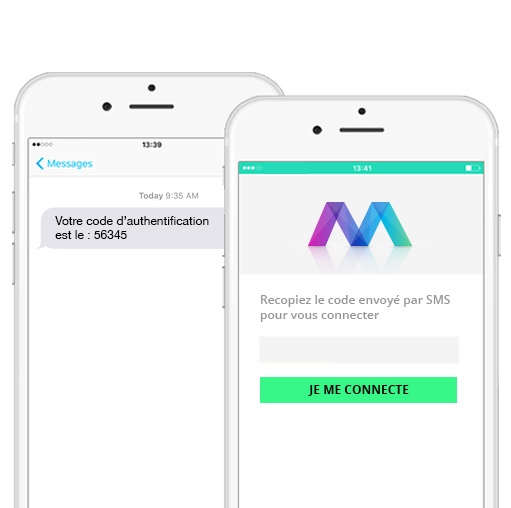 By using a SMS Token solution, there are several advantages:
Approved performance
The primary purpose of SMS Token remains security. Widely used to add a degree of security to online actions, the SMS Token technique - also known as "two-factor identification" (2FA) or "multi-factor authentication" (MFA) - fills the gaps associated with traditional static passwords. The unique SMS confirmation code thus prevents intrusions, identity theft, fraud attempts or hacking (malware, phishing, replay attacks, etc.). In addition, the very limited lifetime of this password sent by SMS (only a few minutes) gives it an extra level of security.
A simple implementation
Thanks to our SMS API, the SMS Token can be easily and quickly integrated into any technical environment and programming language of your application (Windev, PHP, ASP, C++, Ruby, etc.). Flexible and without commitment, the installation of our SMS APIs does not require any particular maintenance.
Low operating costs
The technique of automatically generating an alphanumeric code via your application or website is economical. There are no installation costs (our APIs are open source), nor activation or account opening costs, only the cost of the SMS sent will be invoiced.

CUSTOMER CASE
Validating the identity of the utisateur on the Balinea.com platform
Balinea.com is the leader in France for beauty bookings and is a wellness platform specialised in hairdressing and beauty. This company trusted us to integrate SMS OTP. When a new customer registers, his identity and phone number are verified by sending an SMS to his mobile phone.
Why adopt the SMS OTP solution from smsmode©?
With an experience of nearly 15 years in the sending of professional SMS by mass or unit, SMsmode has more than 10 000 active accounts for a monthly sending volume exceeding one million SMS sent. The SMS OTP specialist, our Gateway offers all the necessary guarantees for SMS password priority routing, namely:
Guaranteed deliverability in less than 1 minute: the guarantee that more than 97% of your messages will be received in less than 1 minute thanks to a prioritised channel dedicated solely to this type of sending.
Real-time monitoring of bandwidth performance using alert systems and 24/7 monitoring. Our team monitors the deliverability of OTP SMS messages on our dedicated channel in real time.
Direct routing to French and international operators: registered as a French telecom operator in mobile communication and member of the GIE-EGP, traffic passing through our SMS sending service is routed directly to the operator. sMsmode also ensures high priority back-up routes in order to maintain an unbeatable performance.
Maximum security: hosted on a level 4 data-center located in France, our gateway offers a maximum level of security for your text messages. Similarly, through its GDPR approach, smsmode guarantees the security of its applications and the protection of personal data. At the heart of these concerns: data encryption and the minimisation of user data imported into our SMS platform.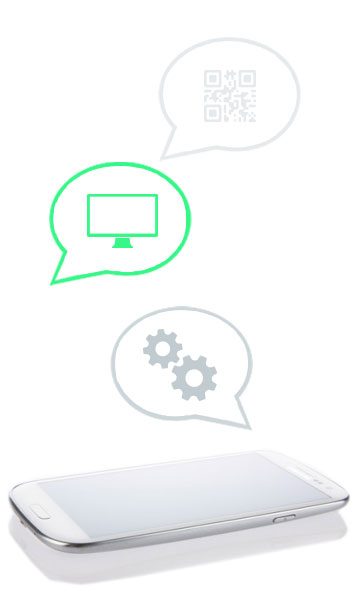 20 FREE SMS CREDITS

Try the SMS token now
by creating a 100% free and non-binding customer account.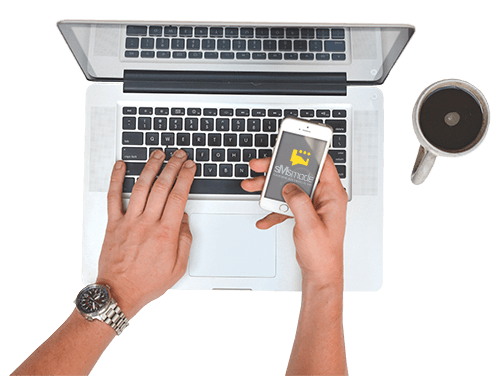 Contact our Team

Please do not hesitate to contact us now to test our SMS OTP sending API free of charge. To find out more about our web-services, our team is at your disposal to answer all your questions about using the SMS Token and to help you set up our SMS API.