The highest quality
for your SMS messages
Send critical messages in time
Make sure you receive your text messages
Receive answers to your text messages
Reach your customers in the most personal way
Send your text messages all over the world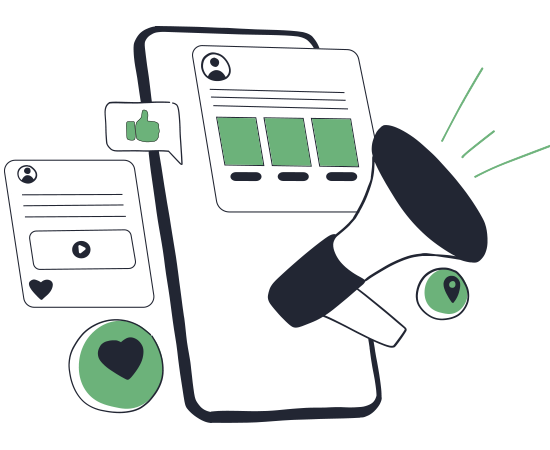 For a professional SMS sending, opt for the SMS Pro smsmode©
smsmode©, the choice for your professional SMS sending
For a professional SMS sending, call upon a specialized provider like smsmode©. Its SMS platform is very easy to use, accessible in a few clicks and free of charge (excluding the cost of SMS credits). Our SaaS solution allows you to generate the sending and receiving of thousands of grouped SMS in France or abroad, live or delayed (possibility to program them). Thus, you can easily send your SMS online and in complete autonomy.
Do you want to integrate the sending of professional SMS into your application? Or integrate it into your CRM?
You can opt for our REST or HTTP APIs - or for one of our connectors/plugins, specifically designed to implement SMS in many CRMs.
TO GO FURTHER...
Documentation of smsmode© compatible plugins
TO DOWNLOAD
The professional SMS offers many advantages compared to other communication channels:
An opening rate of over 95%.
A message read within 4 minutes of receipt.
...
Choose for your professional SMS campaign a powerful tool such as the smsmode© platform.
TO GO FURTHER...
Documentation on the different smsmode© products
TO DOWNLOAD
Everyone's texting!
Do you want to promote your brand?
Create an efficient and cost-effective communication campaign?
Automate a professional SMS sending, such as SMS alerts or appointment reminders?
With SMS Pro, an SMS for which you benefit from options corresponding to each of your needs (personalisation of the sender, long message of more than 160 characters, receipt of reply, etc.), don't wait any longer to open an account on sMsmode and send your professional SMS messages now!
For more information, do not hesitate to contact us, our specialists will answer your questions in order to find the best possible solution to your problem in mobile marketing.