focus on
the software to send SMS
A software to send SMS from a computer is a solution developed to enable the delivery of SMS by mass or in a personalized and uniting, efficient and powerful.
Our SMS software offers you all the functions you need to set up your SMS campaigns: message parameters, import of customer numbers and precise programming of sending. The platform is accessible online, requiring no prior installation, and there are no fees or subscriptions. smsmode© offers the most complete SMS solution for professionals, enabling them to better manage their promotional or informational SMS campaigns.
OUR SOFTWARE TO SEND SMS IS...
No commitment
& Free Trial
The use of our software to send SMS is without commitment and without subscription. When you register, you will receive a customer account with 20 free credits to test our SMS campaign service!
Self-service access
24h/24 7d/7
Our SMS marketing campaign management tool is available via an online platform that can be accessed at any time and from any location from a computer, tablet, etc.
A communication medium
at economic rates
By using our software solution to send SMS, you benefit from our rates which are among the most competitive on the market. Our different packages with degressive rates, with no validity period, are adapted to your consumption and your needs.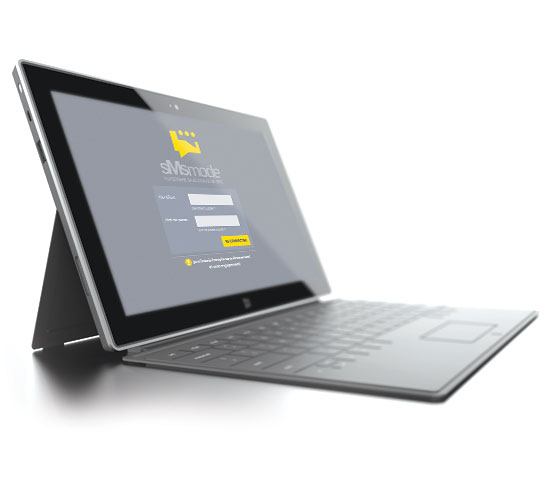 an easy-to-use, flexible solution: our SMS software offers a practical, intuitive and comprehensive interface! It only takes a few minutes to reach your contacts. Whether you want to contact a single recipient or several, just choose the SMS sending options you need from our SMS services in just a few clicks. You'll be able to send and manage your business SMS messages right from your customer area. There's no need to download any programs to your computer - everything happens via a web service accessible from a simple browser at: www.smsmode.com!
a reference business application for sending SMS campaigns: our global solution covers all the needs for carrying out SMS campaigns via the Internet. Any professional, without any prior knowledge required, can send and manage their marketing and information SMS operations in complete autonomy and benefit from the very good performance of the SMS medium in their communication.
a solution with controlled costs: using a software to send SMS means opting for an open source solution, without downloading, without subscription, without commitment and in self-service, where you only pay the cost of your SMS sending while being able to benefit from a complete free assistance. The cost of your mobile marketing SMS campaigns is also quickly amortized thanks to the effectiveness of the SMS channel and the associated ROI.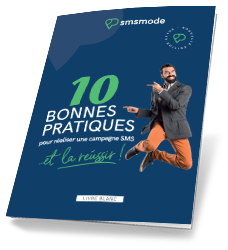 WHITE PAPER
10 good practices to carry out an SMS campaign... and succeed!
Free to download, our white paper "10 best practices for running a successful SMS campaign" will show you the essential practices and tips for integrating mobile SMS marketing campaigns into your communication channels.
The software to send SMS, the benefits it provides
The software to send SMS that our company to developed, is the ideal marketing tool to exchange, on the mobile phone of your customers by SMS, at any time. These campaigns allow, among other things, to improve the customer relationship for more efficiency and responsiveness or to effectively promote services or products to prospects. Our services dedicated to the realization of professional marketing campaigns allow to manage in a complete way the sendings of SMS Pro and to invest the mobile communication thanks to:
complete functionalities: from importing contacts, creating groups in your address book, automatic management of unsubscribes, to scheduling mailings, consulting and managing responses received or creating message templates; you have all the functionalities necessary for the advanced management of your campaigns.
You also have access to the different types of SMS (SMS pro, SMS response, voice SMS, etc.) as well as detailed statistics for each of your SMS messages. They allow you to evaluate the effectiveness of your SMS mailings in real time and help you improve your return on investment.
SEE ALL THE FEATURES
adapted payment formulas: you have the possibility to buy either credit packs with decreasing rates and no limited validity period, or to benefit from a post-payment contract which allows you to be invoiced at the end of the month on your actual consumption.
CONSULT OUR RATES
APIs of our software to send SMS: for your automated SMS sending, you can integrate our SMS gateway, the HTTP API, or use our Mail2SMS API. These SMS services allow you to perform automatic or simplified SMS sending from your systems, applications or existing email.
LEARN MORE ABOUT OUR APIS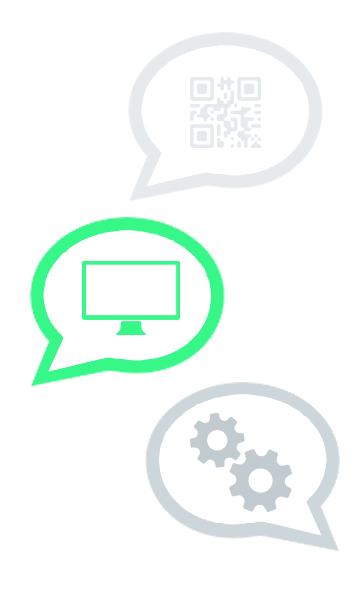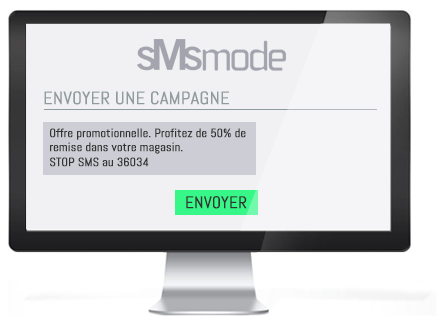 20 SMS OFFERED

Use our SMS marketing campaign tool
100% free trial with no obligation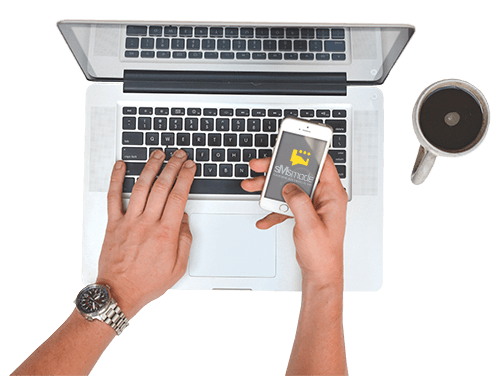 Our team advises you...

Our sales and technical teams are at your disposal to answer all your questions about our SMS send software and to take advantage of the advice of setting up your SMS campaigns! Feel free to contact one of our collaborators, our goal is the success of your marketing operation!