Mail to SMS: A service with multiple advantages
The mail to SMS feature allows you to trigger your SMS sends automatically by sending an email; The number of recipients is not limited and you can easily send the same message to a hundred people sometimes more from your simple email inbox.
The benefits ofsending SMS through an email account
The greatest advantage of the mail to SMS service compared to the standard SMS is undoubtedly its practical side particularly suitable for call centres and professionals in contact with customers; While enjoying a very attractive shipping rate .
Moreover, for professionals, and especially those who frequently and/or regularly conduct marketing campaigns, the service Mail to SMS Just as all of our services are of particular interest. Indeed, if you have to resort frequently tosending SMS or if you want to set up a group solution, we can offer you a service cost and a global rate for your very attractive shipping volume . This will allow you to benefit from tariffs that you allocate to theintegration of the SMS in your communication very interesting.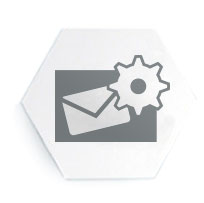 MAIL2SMS API
Simplified SMS sending from an existing e-mail
Possible SMS communication from a computer or tablet
A follow-up of the sending status and the statistics available in real time on your customer area
smsmode©, a service to send SMS via an Internet account
smsmode© has a service to send Mail to SMS Effective, efficient, accessible and cost-beneficial. Thus, the mail to SMS solution of our platform is without fixed cost and without commitment ; The creation of an account on this site is totally free. You will find on this site various SMS packs to match your needs. Then you just have to order your SMS packs and send them.
In addition, the number of recipients bysending an SMS via your Internet mailbox can be as important as you want. These recipients, you can manage them and group them through your web account. This will facilitate your communication campaigns and allow you to easily manage your correspondences established between SMS and emailing
The use of this service of mail to SMS is very simple, because the features of smsmode© are designed to make it possible tosend messages to all categories of users and all cases. You will find on this platform the help you might need for the realization of your communication or marketing solutions with the SMS over the internet.
The advantages of our platform