Choose a powerful and profitable media
SMS is the perfect communication channel for companies that want a mobile presence. Slip into your customers' pockets with SMS. Address them in the most personal of ways, at an ultra-competitive rate.
Corporate SMS service: a professional solution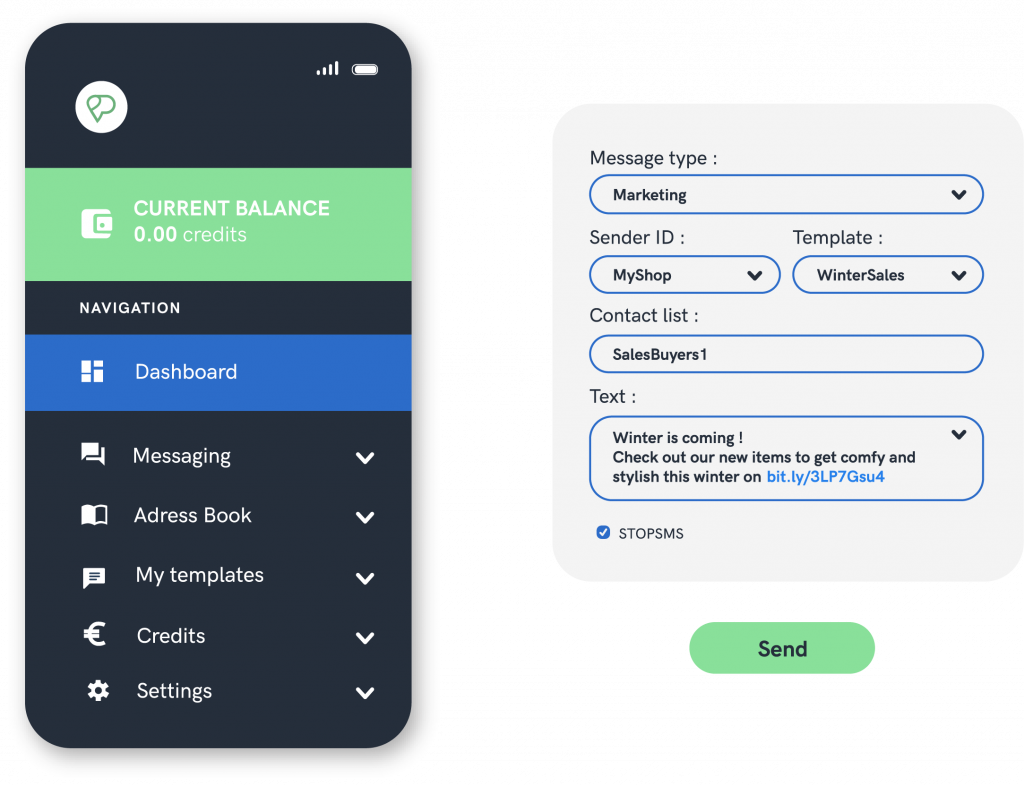 Visit corporate SMS service proposed by smsmode© is aimed at professionals. It allows this mode of communication to be used for many different purposes:
This service is available for personalized, grouped or single messages. In just a few clicks, you can take advantage of our many services and functionalities to reach your customers anywhere, thanks to our software accessible via a simple Internet connection.
In the customer journey, SMS is very well suited to contractual and urgent communications and, at the same time, to more marketing communications for retention and acquisition.
Tom Guibourdenche, Poiscaille customer service manager
Benefit from the advantages of an optimal medium with SMS services for businesses
Customers' attention is precious. Sending SMS via the Internet, by API, web application or integrated within a CRM, is a highly effective way to be sure of reaching a large number of recipients. Above all, professional SMS software makes it possible to reach customers on the object that occupies them most often: the telephone. Indeed, the amount of time spent on a cell phone is constantly increasing (3 h 30 per day on average in 2022). 
Unlike e-mail, SMS is not blocked by spam filters. SMS also boasts an open rate of 95%, compared with a mail open rate of around 20%. So your messages are guaranteed to reach their destination. Sending SMS is also less expensive than other mobile marketing channels, than a traditional publication or poster campaign.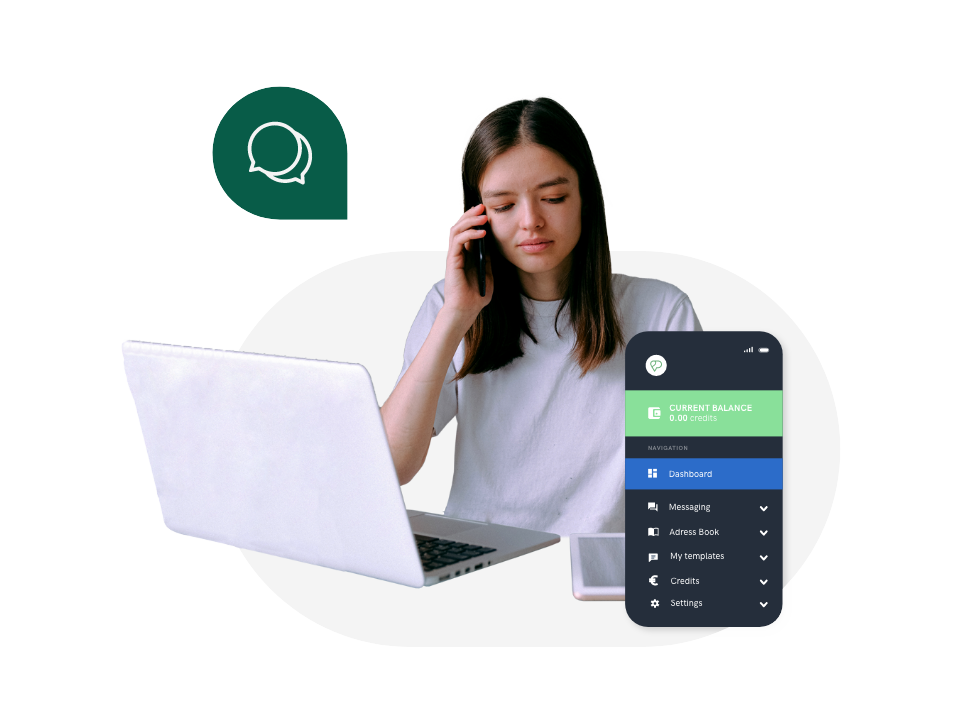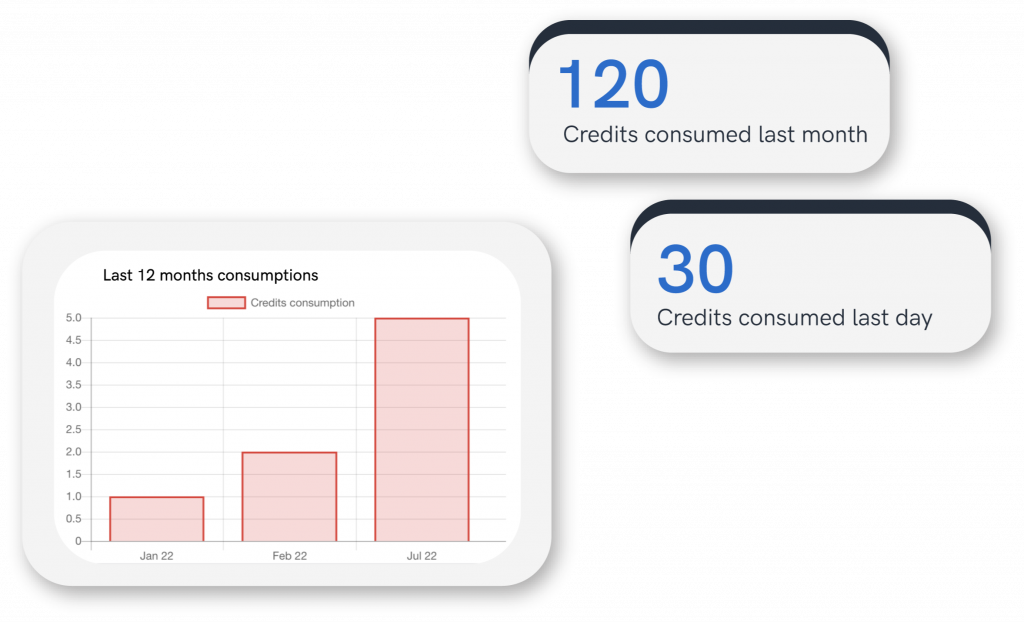 smsmode© offers a SMS service at very attractive rates to suit all needs. Whether you're sending TEXT MESSAGE or a mass SMS solution for thousands of recipients, smsmode© has the right offer.
You get a highly agile solution, with the ability to set up your customer account quickly, manage your contact lists easily and schedule your mobile messages to be sent at the dates and times that suit you. 
Discover the complete guide to successful communication
A white paper on SMS best practices, with concrete methods and advice, illustrated with examples, to give you all the keys you need to take full advantage of the potential of SMS.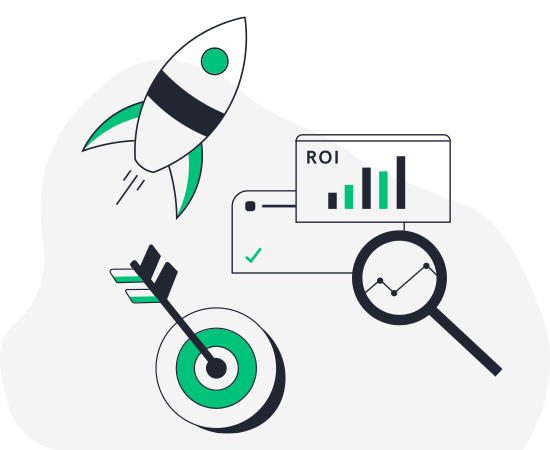 SMS service benefits smsmode©
thanks to a cell phone equipment rate of almost 100% and a high-performance platform with 99.9% guaranteed availability
85% of customers are satisfied with receiving useful information by SMS and prefer this channel to e-mail or phone calls.
In accordance with the agreement with the GDPR, all your data imported on our platform remain confidential.
emojis, otp code, short links, landing pages: all these features are available via our solution, whatever the subscription.
Service features smsmode©
smsmode© offers companies of all sizes various solutions and products for sending SMS messages to their customers. Our corporate SMS service to make a significant contribution to communication campaignof marketing and notification quickly and easily. smsmode© offers a range of packages to meet every need. The SMS pro formula, ideal for marketing and informational mailings, as well as promotional campaigns involving thousands of SMS messages. TEXT MESSAGE on your contact database, allowing personalization of sender and message information. With its "SMS Reply" option, it also offers the customer the chance to reply to the message, adopting a conversational approach. All SMS campaigns can be sent instantly or at a later time.
smsmode© offers you a SaaS (Software as a Service) platform accessible via a simple Internet connection to easily configure, manage and send your messages.
smsmode© offers a wide range of options for personalizing your messages.
Save characters with our integrated short link generation tool.
Whatever your needs, smsmode© has a formula for you. SMS packs for your occasional needs or subscriptions that let you benefit from very attractive rates.
Integrate SMS text messaging into your business tools! smsmode© has developed connectors and webhooks compatible with many CRM and ERP systems, as well as a Zapier plugin for integrating an SMS application into any tool, without a single line of code!
Benefit from personalized SMS senders: brand name, short numbers, long numbers...
All the information you need after your mailings is available in your customer area. So you can evaluate the performance of your mailings and optimize your mobile communication strategy based on the data.  
We look forward to hearing from you.