focus on
sending bulk SMS
Sending bulk SMS with a dedicated SMS platform online, is an economical and efficient way to communicate information or a commercial offer to a list of customers and prospects in large numbers, in a limited time. Accessible to all in just a few clicks, many professionals have already adapted this mode of communication and today choose to send mass SMS regularly to their customer database to start, retain or Promote.
SEND BULK SMS IN DETAIL...
So many recipients
You wish!
There is no limit to the number of SMS messages sent or to the number of contacts you wish to send your SMS campaign to. The quantity of messages sent has no influence on the deliverability of your bulk SMS!
This is the shipping price
of each SMS message!
An extremely cost-effectivemeans of communication, SMS advertising costs up to 10 times less than a paper campaign or telephone reminder. Take advantage of the ROI of SMS, one of the best for your communication campaigns, by usingbulk SMS.
Manage the spread of your
SMS campaign in a few clicks!
Whatever the number of recipients of your message, the configuration of your SMS campaigns is done in just a few clicks! Composition of the message, possible parameterization of the sender, choice of the recipients, your message is ready to be sent.
A CONVENIENT AND ADVANTAGEOUS COMMUNICATION MEDIUM FOR MASS COMMUNICATIONS
SMS and mobile are today part of the landscape and habits of marketers, brands, companies and companies as they are an excellent solution, widely approved in the mass advertising for marketing and communication, in order to Communicate with all of their clients.
In summary, the SMS number sending is: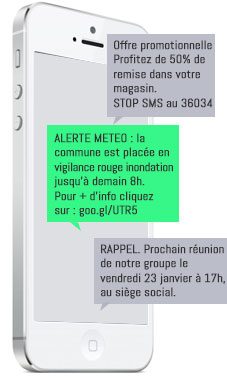 Immediate: sending SMS en Masse means being sure that your message will be delivered in real time to your telephone number, wherever the recipient is (in France or abroad).
Read and taken into account: sending mass SMS messages has the undeniable advantage of obtaining a read rate of over 95% within 4 minutes of receiving a mass campaign.
Impactful: the constraint of being able to send only a short text (limited to 160 characters) and without formatting is proving to be its strength: the SMS allows for a speed of reading and excellent memorization that is far superior to any other channel.
Widely accepted: very often considered non-intrusive (if you scrupulously respect the recommended sending frequencies), SMS is synonymous with optimal, universal customer relations.
Cost-effective: sending SMS in mass means benefiting from one of the best ROIs on the market, often estimated at between 20 and 30%.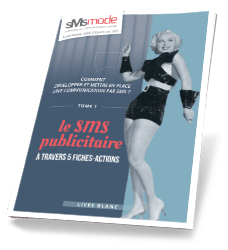 WHITE PAPER
Advertising SMS through 5 action cards
Download our white paper "Advertising SMS through 5 action sheets" for free and discover all the possibilities offered by advertising SMS to carry out a prospection on mobile.
Do you need to send mass SMS?
Opt for a dedicated quality SMS sending service!
With smsmode©benefit from a wide choice of SMS solutions for low-cost, easy-to-use bulk SMS messaging. Depending on your needs, we offer a range of options, products and services, for which all you need to do is create a personal, secure account (with no registration or subscription fees).
an online SMS Pro platform from our website, offering a simple, easy-to-use professional tool for sending bulk SMS messages. It offers the advanced functionalities you need to run professional SMS marketing campaigns: response management, contact list management, complete campaign administration with time and date scheduling, direct mail variables to display the recipient's name, for example, automatic blacklisting of wrong numbers and unsubscribe requests, file import and export, and much more. You can also access all the campaign statistics you need for this type of marketing action, such as message deliverability rates, read rates, unsubscribe rates, etc., from your customer area.
SEE OUR PACK AND FORMULA PRICES
HTTP and Mail APIs that allow you to quickly integrate the sending of bulk SMS from your website, your application or from your email box. These bulk SMS interfaces have been designed to be the most complete marketing tools possible and the easiest and fastest to use.
LEARN MORE ABOUT OUR APIS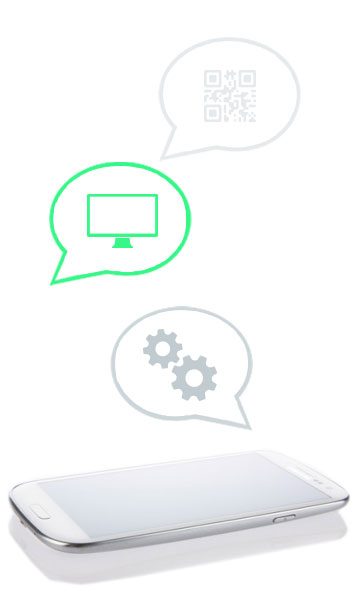 20 SMS OFFERED

Create your first professional SMS campaign
100% free trial with no commitment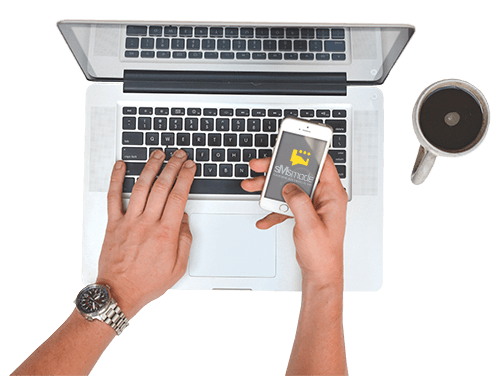 Our team advises you...

Our sales teams and customer service are at your disposal to answer all your questions about marketing operations to send SMS en masse and to benefit from advice and accompaniment for your SMS campaigns! Feel free to contact our strong team with an experience of nearly 15 years in the field of mobile marketing, our goal is the success of your marketing operation!