focus on
How to create an SMS campaign?
You have often heard of SMS campaign on mobile but you have not yet dared to cross the step? Do you doubt the impact and benefits of an SMS advertising campaign and a mobile marketing action that includes sending SMS to your company and company? You do not know how to choose the most suitable offer and/or software among those present on the Web?
Overview with smsmode© explaining how an SMS campaign and mobile marketing via text can improve the performance, communication and promotion of your business.
THE PERFORMANCE OF AN SMS CAMPAIGN IN NUMBERS...
This is the reading rate
of an SMS campaign!
SMS has a read rate of around 95% and many advantages over email or traditional telephone reminders. With SMS marketing, you can be sure that your SMS campaign will be received and read by the majority of your recipients!
This is the average time
To open an SMS!
This proven immediacy makes SMS a communication channel of immediacy and proximity, particularly suited to real-time communications. Maintain a direct and almost instantaneous relationship with your customers and contacts with SMS.
This is the shipping price
of each SMS message!
An extremely economicalcommunication channel, SMS is not expensive and is up to 10 times cheaper than a paper campaign or a telephone reminder. Benefit from an ultra-attractive ROI for your SMS campaigns with a return rate of between 20% and 30%.
SMS: A strong potential for your different communication needs
If you are wondering how to take advantage of the opportunities and effectiveness of an SMS campaign, there is no better way to contact a person on their mobile phone at any time than by sending them an SMS.
Discover some cases and types of applications of SMS campaigns to integrate in a simple way in your mobile strategy.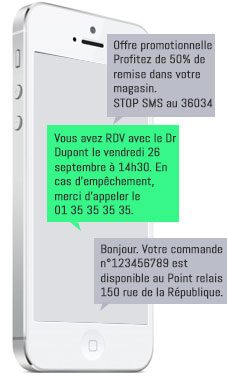 Broadcasting advertisements and promotions: by using the SMS channel and sending bulk SMS messages, you can personally target your contact base with promotions, private sales, event days, etc., in order to increase traffic at the point of sale and build customer loyalty.
sending automatic personal messages: with welcome messages, birthday messages, requests for feedback, satisfaction surveys, etc., automatically animate your customer relations!
Transactional SMS campaigns: stay in touch with your customers at each stage of the customer journey by sending them order or reservation confirmations, delivery notices or product availability at a collection point, etc.
Sending alerts and reminders of appointments: the urgent and real-time information of alerts or reminders of appointments is an offer and functionality now widely adopted by the various market players and is of proven effectiveness!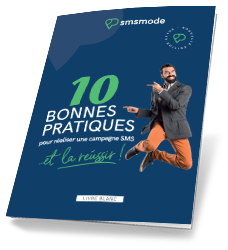 WHITE PAPER
10 good practices to carry out an SMS campaign... and succeed!
Our free downloadable white paper "10 best practices for running a successful SMS campaign" will provide you with essential practices and tips for integrating mobile SMS marketing campaigns into your communication channels.
How to set up an SMS campaign?
First of all, you should know that an SMS campaign requires only a few clicks to be carried out and that whatever the number of contacts! It is therefore an extremely fast communication strategy to be put in place and very easy to use while remaining extremely effective in communicating with its customers and prospects. Here are 4 points to the steps necessary to carry out your first SMS marketing operation via an SMS tool or platform.
Define the contact base: whether it is customer and prospect data from your internal tools and software or a database rental (file of contact details and telephone numbers of one-shot contacts), the first step of your SMS campaign is to collect this contact data, which is essential to carry out your first mobile communication, particularly in the case of sending bulk SMS or group SMS.
Write the message: you have 160 characters (or 150 and not one more if we deduct the obligatory STOP SMS mention) to compose a message and present the most attractive and effective offer possible. But you should know that the fact of being obliged to write a short, concise and de facto striking message is the main strength of the SMS, which has a 60% rate of memorization of the information!
Choosing the sending method: you have 2 possibilities at this stage: send your SMS campaign from the online and self-service sMsmode tool (which works in a similar way to email campaign tools) or integrate the API into your external application to run automated SMS campaigns.
Whichever professional SMS solution you choose, a number of services for sending SMS via the Internet and in professional quality are available to help you manage your SMS campaigns: advanced management of contacts and groups, reception reports and statistics, the possibility of managing replies to sent SMS, reception of replies, a sending history, a range of SMS available including Pro SMS, voice SMS, international SMS, etc.
Define the timing and send: one last parameter to define: find the best time to send your SMS campaign. Once this is done, test your campaign on your mobile phone for example, then send your SMS mailing. Once you have sent your campaign, you will have access to all the statistical data in your customer area to analyse the performance of your first SMS campaign...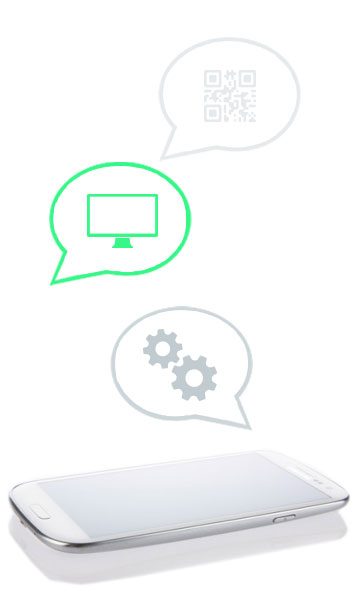 20 SMS OFFERED

Create your first professional SMS campaign
Open a user account 100% Free of charge and without commitment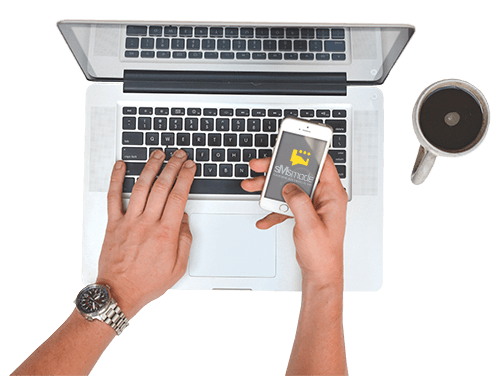 Our team advises you...

Our commercial or technical teams and our customer support are at your disposal to answer all your questions about sending SMS campaigns and to help you set up the SMS Direct marketing solution best suited to your problem.