Optimize SMS sending costs with an opt-in and active base
All marketing professionals will tell you, it is better to have 500 active contacts than 5000 contacts you don't know much about! This rule applies just as perfectly to SMS. To avoid spending your energy and money on phantom contacts, the best practice is to clean up your database. smsmode© gives you the keys to start your SMS campaigns on the right foot and keep your database active over time.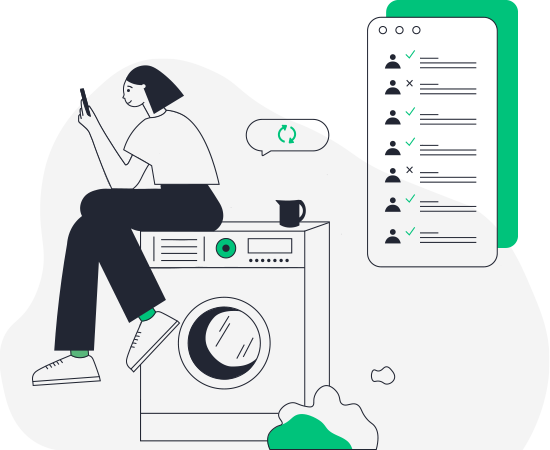 What is a good SMS contact base?
For SMS marketing, as for all channels, the number one attribute of your contacts is responsiveness. You want to see your customers and/or prospects convert. To do this, they must be interested in and responsive to your SMS communication. The foundations of a good contact base are two words:
For total optimization, you can then work on your contacts by segment according to the products they are interested in, their reactivity to your previous SMS campaigns or their progress in the sales cycle. But to be able to go into this level of detail, you first need a sound base.
Why is having a healthy contact base crucial?
To run effective SMS campaigns, it is imperative to use an opt-in and reliable contact base. Every number that is invalid, poorly formatted or has changed hands since it was collected will cost you performance and... money. With an unreliable database, you will continue to send your SMS to numbers that are no longer in use and your results will be biased and less good.
As you can see, keeping your contact list up to date and accurate can earn you much more than a few SMS on your next campaign. It's a virtuous circle that is very beneficial in the long run.
Identifying inactive leads can be complex. But smsmode© gives you the trick to quickly identify and automatically remove invalid numbers from your contact database.
How to clean my contacts before my first SMS campaign?
With smsmode©, you can clean up your contact database even before your first sendings thanks to the HLR API (Home Location Register) LOOKUP.
The Lookup API allows you to check your contact database to eliminate duplicates and invalid numbers. Via an API request, you can pass all the numbers in your address book into our test environment and retrieve a large amount of data associated with each number:
Duplicates and invalid formats (for a readable and economical database)
Number validity (to delete numbers that are no longer assigned)
History of telephone operators (to know the portability history and the current operator of your contact)
Mobile Network Code and Mobile Country Code (to know the country of origin of your contacts and the network to which they are attached, in case of international database)
Location and roaming report (to know if your customers are currently on another national network)
If you can't or don't want to use the API, you can still get a lookup by sending an Excel file to our services.
You can then filter (from a CSV or Excel file) duplicate or invalid numbers to eliminate them.
How do you keep your base healthy over the course of campaigns?
Once your base is cleaned, you still have to maintain it over time. Some bases are several years old and it is not uncommon for one of your customers to change their number, cancel their plan or simply give up their number.
To keep your database as active as possible, you can clean it up by analyzing the DLRs.
TO GO FURTHER...
10 SMS best practices to carry out a successful SMS campaign!
DOWNLOAD
What is a DLR?
An SMS DLR (Short Message Service Delivery Receipt) is the equivalent of an acknowledgement of receipt in SMS marketing. It is a report of deliverability of the SMS message, provided by the final operator, which aims to confirm that the message has been delivered to the recipient.
There are 4 types of SMS DLRs. Each DLR includes one of the following four indicators:
Successful or delivered: the message has been successfully delivered to the recipient.
Pending or Scheduled: the message is scheduled for delivery, but still waiting to be delivered.
Temporary error: the delivery process is blocked for some reason. This could mean that the phone is turned off, is not receiving, or that the inbox is full.
Failure or permanent error: the message has not been delivered to the recipient. This means that the phone number is no longer active, the recipient's subscription may have been suspended or cancelled, the message may have been blocked by the operator's anti-spam filters... In all cases, the permanent error indicates that the number will no longer receive your SMS.
Contact cleaning with DLRs
Cleaning by DLR analysis is similar to the maintenance of any contact database. To optimize your mailings, it is frequently necessary to do some cleaning among your contacts in order to eliminate the inactive ones. This improves your open rate, your deliverability and reduces the number of sends and therefore the cost of your campaigns.
Specifically, numbers that return a permanent error DLR will no longer be of use to you. You can therefore delete them from your database.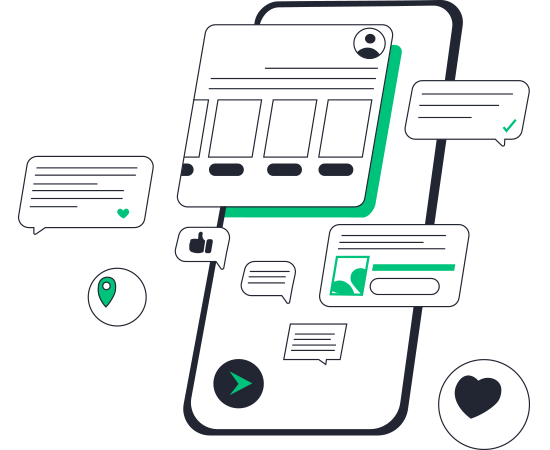 The smsmode© plus: automatic cleaning
smsmode© provides you with a validation system for active numbers. The cleaning of your database is therefore automatic and without additional cost. At each campaign, all numbers returning a DLR in permanent error are automatically placed in your list of invalid numbers, which can be consulted from your customer area: in the "invalid numbers" section of your address book.
Conclusion
The smsmode© management of DLRs ensures that our customers' investment in SMS campaigns is used to its full potential. Thanks to the automatic deletion of invalid numbers, you can send your SMS campaigns without fear. You don't waste time cleaning your database and you can be sure that you are not paying for SMS for nothing.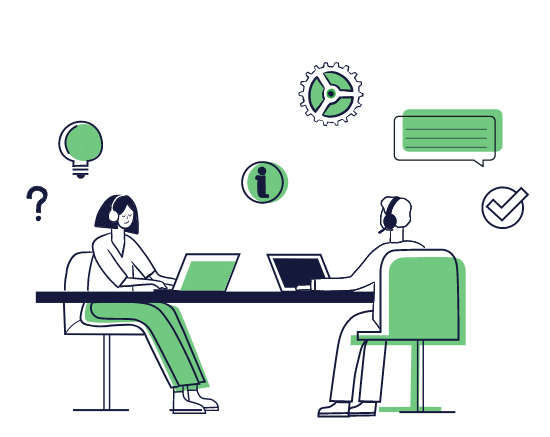 Our team advises you
Are you interested in our services? Our account managers and our technical team are at your disposal to answer all your questions about our SMS solutions and to give you advice on how to set up a campaign.