Prepare the 2023 sales with an SMS marketing campaign
SMS is a formidable marketing tool. And when it comes to making a communication campaign to announce sales or private sales, it simply becomes unavoidable. SMS is a type of message with an opening rate and a return on investment defying all competition, it has already seduced many brands, stores and e-commerce sites. Discover, you too, how to boost your marketing campaign for the 2023 winter sales, thanks to the unlimited potential of SMS.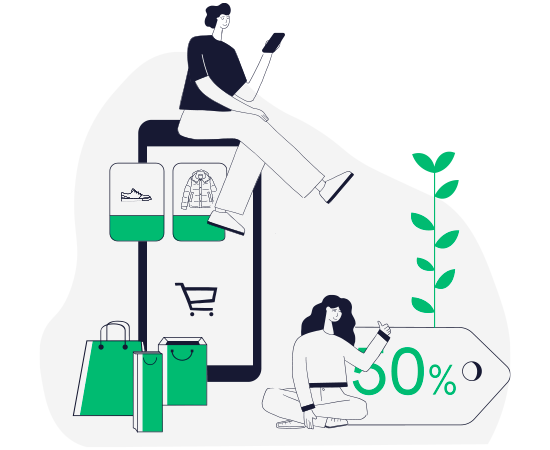 The benefits of SMS for sales
In France, 95% of the population has a mobile phone. This means that your SMS marketing campaign can reach all groups of people.
During the winter sales, SMS can make your traffic explode, but also your turnover! The conversion rate of SMS is on average 3x higher than that of an email.
The text message is opened 5 times more than an email. It also has a 97% read rate. This is a significant figure given the number of solicitations received by consumers in the run-up to the sales period.
High speed in both sending and opening. 90% of SMS are read within 4 minutes of receipt.
Personalization (Sender id) and mailing option. The SMS allows you to support the feeling of a real relationship (name, first name, buying habits...).
An effective promotion and conversion tool. The information is clear, the possibilities available are endless: insertion of links, CTAs, landing pages, maps, etc.
SMS delivery easily integrated into your marketing tool. With our services, plug-ins, API or directly on our platform, you benefit from a new channel in just a few steps.
As you can see, SMS is the ideal medium for clear and powerful communication in the run-up to the sales period. But it can also be a way to attract people to a shop before the big day, which is more comfortable for consumers and therefore likely to provoke an additional purchase. In fact, private sales account for 20% of the overall turnover during promotional periods. The marketing campaign should therefore start before the sales.
To give yourself the best chance of success, here are a few ways to prepare for this moment.
Prepare your SMS campaign well before the sales
The 2023 Winter Sale will be held from Wednesday, January 11 through Tuesday, February 7, 2023. The period leading up to these sales gives you the opportunity to both strengthen your link with loyal customers and re-engage inactive ones. With SMS as a way to reach them, you can take advantage of the few weeks before the sales to re-establish a communication:
Send your wishes
The winter sales follow the end of year celebrations, test the receptivity of your campaigns by wishing your contact groups a happy new year and thank them for their loyalty.
Offer gifts
Take advantage of an SMS campaign to offer your loyal customers something extra to make them feel appreciated: early access to available products, an invitation to a special event or an extra promotion on the purchase.
Create an emulation
Encourage your targets to share the offers in your mailings with their friends and family by offering them a gift or discount for each referral/account creation, this will also increase your contact base.
Do not hesitate to tease on your social networks  
Why not tell your subscribers about the benefits your database members receive? This can create a healthy frustration that will drive people to your shop or website once the offer is available to everyone.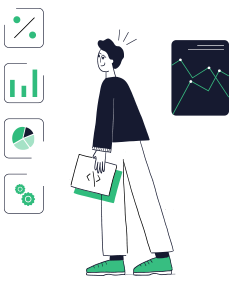 3 useful data for your SMS marketing strategy :
In France, the threshold that triggers a purchase is a 50% reduction for more than 1 in 4 consumers (BONIAL study). #timing
Personalised content converts 2x more than traditional messages (Marketing charts). #perso
Commercial SMS volume tripled (+210%) during the 2019-2020 winter sales (smsmode©️ data). #original
7 tips for a successful SMS campaign for the sales
With the start of the sales season approaching, it's time to add SMS to your digital marketing strategy. Here are a few things you can do to make sending an SMS ultra effective.
Launch separate campaigns, starting with loyal consumers
An SMS is 160 characters, so you need to be particularly catchy with few words. Start with a group of contacts, see what kind of messages work and repeat the winning communication.
The statistics from your first mobile campaign will allow you to assess engagement, which will allow you to refine your message for the second campaign and maximise your chances of customers flocking to your shop or e-commerce site. You don't need to have huge segments, this test works just as well for large retailers as it does for an independent shop.
Simplify the purchasing act (Drive-to-web and Drive-to-store)
Impressed by the conversion rate of SMS? The RCS conversion rate is twice as high!
Use this new mobile messaging channel to send a multimedia message, highlighting the most popular products on your website. Send a carousel or attach buttons leading directly to a page on your site to encourage purchase action.
Do you have a physical shop? Set up e-booking and announce it by text message! It's a great way to encourage purchases and drive traffic to your shop. Offer your customers the possibility to reserve available items or to know in advance the promotions they can benefit from.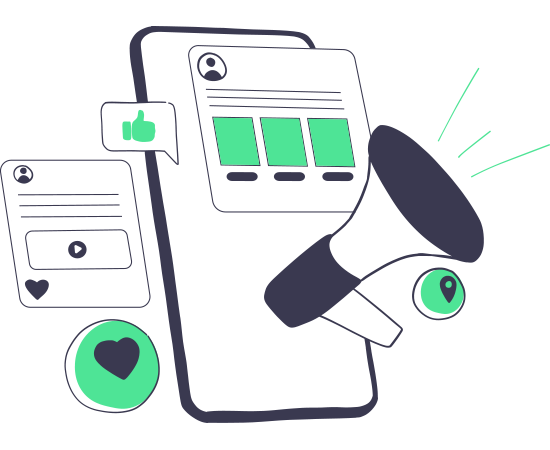 To go further
Rich SMS
Our free downloadable documentation will help you discover the power of attraction of SMS and its integration into a multimedia strategy.
Sending personalised SMS messages
Use your data to cultivate a sense of privilege among your customers. Call them by their first names thanks to the direct mail option, offer the most loyal customers exclusive offers, an invitation to private sales, with a code allowing them to benefit from special offers. Use purchasing habits to form groups and promote product ranges adapted to each profile.
Offer your customers exclusive SMS offers
Offer exclusive discounts and promotions by SMS to your most loyal customers. For example :
"Get an extra 10% off by showing this SMS."
"SMS Exclusive: Save £10 when you buy this weekend via this link"
They should be offers that customers can't find anywhere else, these SMS exclusives give people a reason to stay on your contact list and they also allow you to calculate the return on investment of a campaign.
Inform your customers of promotions not to be missed
If you are planning a flash sale, let your potential buyers know before it happens. That way, they can be sure they'll be there to buy at the right time. Are any of your best-selling items about to go on sale? Create envy and play on the fact that your offer is limited, your communication will surely stay in your target's mind once the sale is over and you will increase your sales.
You can also offer a reminder when the private sales are approaching. For example: "Next Monday is the opening of the private sales at My Company! Click here to be notified.
Add any customer who clicks on the link to a new contact group and send a reminder on the day.
Use interactive content to generate interest and information
In 2021, 85% of French people will own a smartphone (MMAF data). Why not take advantage of this opportunity? Take advantage of the excellent conversion offered by multimedia messages. Take advantage of images, buttons and carousels in your SMS marketing campaigns to make quizzes or surveys.
For example:
How do you like this product: 👍, 👎, ❤️
"Which offer would you like to see sold soon: A, B or C?
You are asking your customer to engage in a fun and playful way, so you are more likely to get valuable information and data while creating desire in your prospects.
Send your bulk SMS at the right time
It may depend on your sector, but in general, early morning or mid-day is often a good time for SMS marketing campaigns. Your customer is more likely to be available and you can capture their attention. The offer is also a factor that can influence the sending time. Does your shop offer food products? A message before noon can totally hit the spot. Don't forget to respect the legal sending hours (8am to 8pm from Monday to Saturday).
You now have all the keys to make mobile messaging your number one asset for the upcoming sales. Are you ready? Now it's your turn!
Choose smsmode©, leader in the A2P mobile communication market, to carry out your SMS campaign
Direct connections to 500 operators worldwide.
Competitive prices.
Platform available 24/7.
GDPR compliant service.
+ Account managers available to help you set up your campaigns!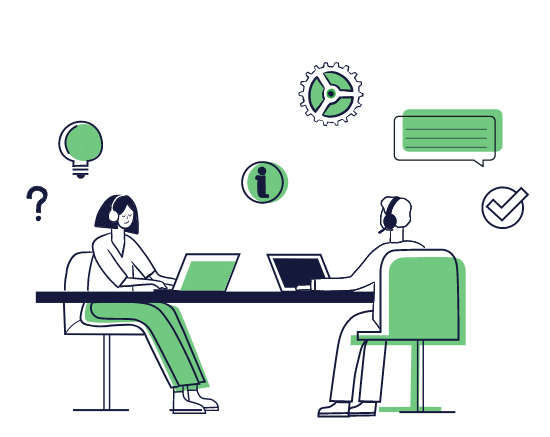 Our team advises you
Are you interested in our services? Our account managers and our technical team are at your disposal to answer all your questions about our SMS solutions and to give you advice on how to set up a campaign.