Prepare an SMS campaign during the holiday season
At the end of the year 2022, it is important to communicate with your customers! This moment of strong marketing tension is ideal to announce your promotional offers by SMS. An SMS campaign based on relational can also be effective and be very well perceived by your customers. smsmode©️ advises you in order to plan your campaigns and optimize the use of SMS during the end of year holidays.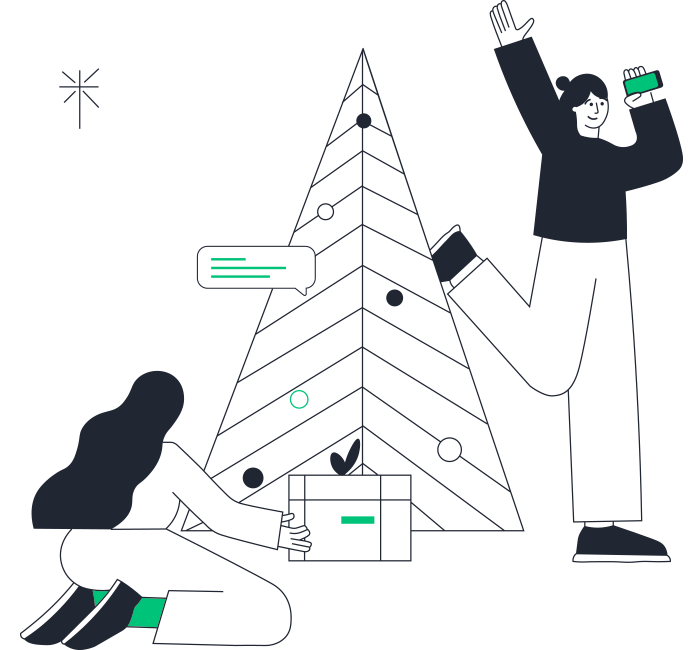 The importance of SMS for the end of year celebrations is no longer in question!
A study conducted on the behavior of the French during the holiday season confirms that 51% of French people plan to make at least one online purchase and that at least 25% of them say they make their purchases from their smartphone. This data is all the more important when we know that purchases on cell phones are constantly increasing and are even aiming to surpass the good old PC!
Integrating an SMS campaign in your end of year communication plan allows you to diversify your marketing strategy, and to approach the holidays with peace of mind! By using this marketing lever, you also bring your customers closer to the act of buying, because the mobile is very often used as the last step before going to the point of sale. Indeed, 76% of people go to the store within 24 hours after seeing an offer that interests them.
Relational SMS to improve your customer relationship
Send your vows
Even if there are many holiday messages during this period, a short and quick SMS is always well received by the recipients. In addition, SMS offers a 97% read rate, which makes it stand out from your competitors. For an extra touch of creativity and originality, why not opt for the landing-page feature accessible from your SMS? This solution enriches your SMS campaigns, allows you to make the content of your message interactive, increases its effectiveness and allows you to generate traffic on your site thanks to the 36% click rate of SMS.
Communicate on the hours of the points of sale during the holidays
Your store or company's hours change during the holidays. Your customers can't always be informed of the different changes. So it's up to you to inform them of the changes and what better way to do so than with an SMS? Its content will not miss the target and will also allow you to (re-)specify the location of your different points of sale. These SMS campaigns ensure anincrease in your in-store traffic during the Christmas and New Year period.
Confirm Orders and deliveries
Used in e-commerce, the order confirmation reassures the user during his purchases. Think of specifying the delivery time to avoid any concern of the buyer. This type of automated message will surely avoid a few calls or emails concerning your customers' order. They will be sure to receive their purchases before December 25th.
In order tosend these messages automatically, you will need to integrate our REST API into your applications or web services. To learn more, please visit our API documentation.
SMS marketing to promote your products
Give gift ideas
The holiday season is unlike any other in terms of shopping behavior. Possibly Mother's Day, because the challenge is to find gifts for your loved ones and it is common to run out of ideas. This is a great opportunity for your company to promote its offer or services. An SMS marketing containing a short link to a web page with the best gift ideas can boost your sales.
Spread your offers and promotions
The holiday season means special offers and customers know it. They are all looking for promotions and deals they can take advantage of. Inform them about the products or services you offer for Christmas and New Year. Opt for SMS to communicate quickly and efficiently: the reading time of the recipients is less than 4 minutes. You offer promo codes? Share them by SMS! A promo code by SMS is devilishly effective, create a dedicated one to see the conversion rate of your campaigns.
Promote your private sales
By definition, your private sales are intended for your loyal customers. Think of SMS to promote them! Nothing is easier than programming an SMS with the offers you propose and the dates. A read rate higher than 97% ensures you won't miss your communication on this special event.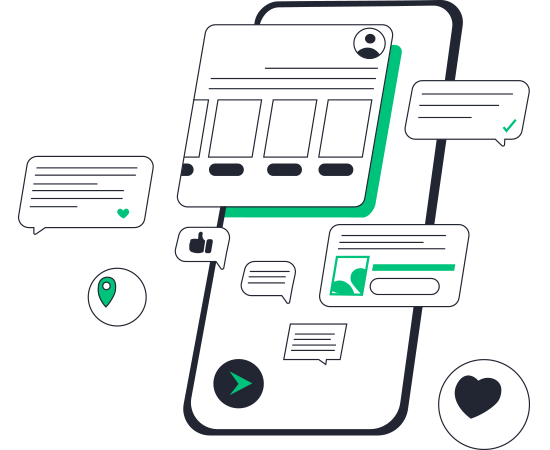 Advertising SMS through 5 action cards
Download our white paper "Advertising SMS through 5 action sheets" for free and discover all the possibilities offered by advertising SMS to carry out a prospection on mobile.
The marketing events that punctuate the end of the year
November 25: Black Friday
Black Friday" is an institution in the United States. It has become an unavoidable event in recent years in Europe. The great promotions it allows make it a great sales opportunity for merchants and e-tailers. It is the perfect time to start Christmas shopping for many consumers.
November 28: Cyber Monday
This "Online Monday" is the Monday following Black Friday and therefore the continuation of this day of extraordinary promotions. Originally, Black Friday was reserved for physical retail. Cyber Monday was therefore born under the impulse of e-retailers to compensate. It is the ideal day for a rich SMS campaign leading to your landing pages!
December 25: Christmas
It is the keystone of the end-of-year celebrations, the day when each family exchanges gifts under the tree. The days leading up to Christmas are an incredible opportunity for your company to stand out, both in terms of customer relations and marketing.
What's next:
The business potential of the holiday season does not end with Christmas. Then there is the period of gift returns, but also of gifts. The young public that received money for Christmas also represents an opportunity. Segment your customer contacts to maximize your chances.
The invaluable data you gather on buying behavior can also help you prepare for upcoming events: private sales, clearance sales and, of course, the winter sales, which will take place from Wednesday January 11 to Tuesday February 7, 2023.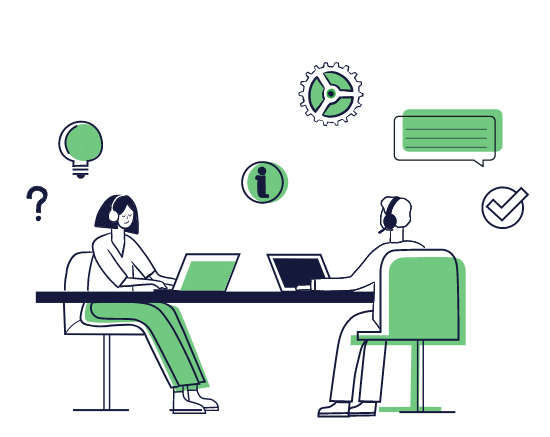 Our team advises you
Are you interested in our services? Our account managers and our technical team are at your disposal to answer all your questions about our SMS solutions and to give you advice on how to set up a campaign.