Mother's Day: the perfect time for an SMS campaign!
Mother's Day, just like Father's Day or Valentine's Day, is an event not to be neglected in marketing. Many people lack gift ideas for their mothers. A company that proactively offers its advice has a great chance ofincreasing its sales. According to a study conducted by Maximiles.com, more than 8 out of 10 moms receive a gift every year on this occasion. It is therefore the opportunity for every retailer to set up a targeted SMS campaign to boost online or in-store sales during this holiday.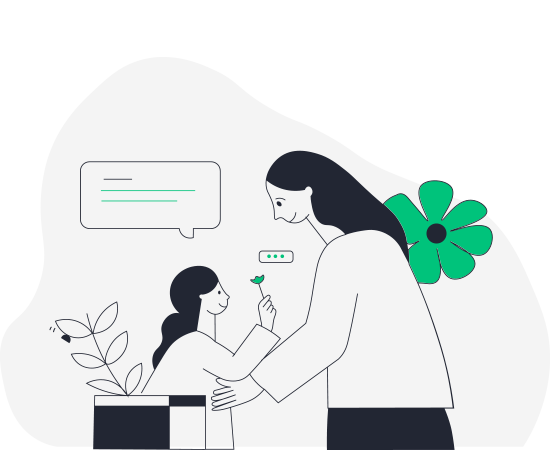 Why set up an SMS campaign for Mother's Day?
For this year 2023, Mother's Day will take place on June 4th. This is surely the perfect year to add a high performance channel to your marketing!
Sending SMS marketing campaigns to your customers has many advantages for your brand!
First of all, there is the technical aspect, SMS is deployed much faster than other channels such as email or display. A contact base and an impactful text of 160 characters (146 with the SMS STOP), that's all you really need. SMS allows you to be ultra reactive and agile. Your gift ideas will be in the mail in just a few clicks.
On the other hand, SMS allows you to reach all your contacts in an instant and personal way. This personalized communication is also an opportunity to simplify the life of your customers with your advice and ideas to spoil their mothers, it is an excellent way to build loyalty.
A perfect model for flash events
Mother's Day is also the occasion for you, retailers, to propose your last minute offers to customers looking for gifts. And for this kind of occasion requiring a quick and efficient communication, SMS is perfect and has many advantages over other marketing channels such as emailing to promote your products, thanks to :
Its record opening rate (98%)
Its memorization rate (35%)
Its conversion rate (29%)
Simple, fast & efficient, SMS is without a doubt the tool that will allow you to fulfill all your objectives during this Mother's Day!
6 tips for a successful Mother's Day SMS campaign
SMS is 160 characters to be impactful. Like Black Friday, Father's Day or Valentine's Day, Mother's Day is a time of urgency that must be integrated into your SMS campaign by the exclusive aspect of your offers or by playing on the FOMO (Fear of missing out).
Is this your first campaign? Don't worry, we're here to help you!
Discover the 6 tips that will allow you to place all the chances on your side during your SMS campaigns, especially for Mother's Day.
BE IN THE RIGHT TIMING
For your SMS campaign to be effective, set it up at the right time! More than half of the French people start their research several weeks in advance. It is therefore essential for you to reach your customers as soon as they start looking for gifts! At the same time, according to a Statista study, more than 40% of products sold on Mother's Day are last minute purchases (flowers, chocolates, pastries...). Your message, delivered at the right time to consumers who are waiting for the perfect moment to buy their gift, can have a record conversion rate!
The ideal timing is therefore very much related to your sector, but generally speaking, starting your campaign 15 days in advance, then doing a second mailing a few days before the party is ideal to achieve your goals.
GIVE LATECOMERS SOME LAST-MINUTE IDEAS
Our cupboards are full of pasta, but that's no reason to make a noodle necklace at the last minute! Go to the rescue of your most indecisive customers by reminding them that you are waiting for them with open arms! Use your last minute SMS campaign to highlight the perfect products for Mother's Day.
BUILD CUSTOMER LOYALTY
Mother's Day is a golden opportunity to let your customers know that you are there for them! Take advantage of this event to recontact your loyal customers and reactivate your "cold" contacts . You can also insert a link in your SMS and redirect your customers to a blog article compiling tips or gift ideas for the holidays, it's a great way to build loyalty and sell indirectly by being useful.
WORK AND PERSONALIZE YOUR MESSAGES
When writing your SMS, it will be necessary to stand out. Present an original and attractive content. Don't hesitate to personalize your SMS by using the variables to insert your customer's name and surname, you will thus establish a more direct and personal communication! Thanks to the information you have, you can also address your customers by segment and thus target them by gender or purchasing habits.
PROPOSE AN ATTRACTIVE PROMOTIONAL OFFER
The insertion of a promotion will make your SMS message more attractive. Propose a really advantageous commercial offer to fully benefit from the performance of an SMS campaign: free delivery, progressive discount, promo code or even discount day. An unmissable and limited offer provokes the famous fear of missing out and incites to trigger the action.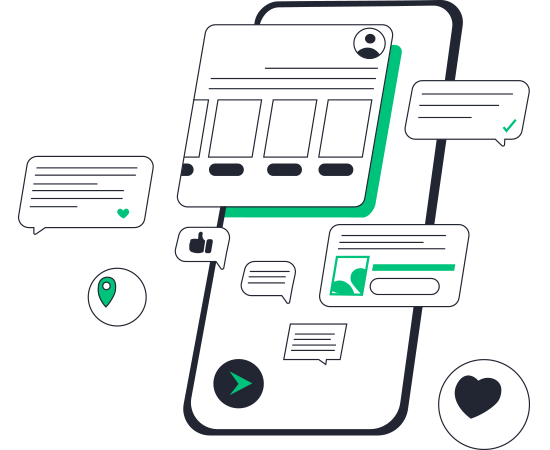 WHITE PAPER
10 good practices to carry out an SMS campaign... and succeed!
Go further in optimizing your holiday messages with the white paper "10 best practices for running a successful SMS campaign". You'll discover essential practices and numerous tips for integrating mobile SMS marketing campaigns into your communications.
TAKE A MULTIMEDIA APPROACH
SMS is not necessarily synonymous with 100% text-based communication. Do you know Rich SMS? It's a practice that consists in using the performance of SMS to carry out a drive-to-web strategy. Your SMS can contain a link to a blog article with your advice or a landing page in which you can present the various products you have selected. smsmode© offers its subscription customers an intuitive landing page editor to carry out a Rich SMS operation.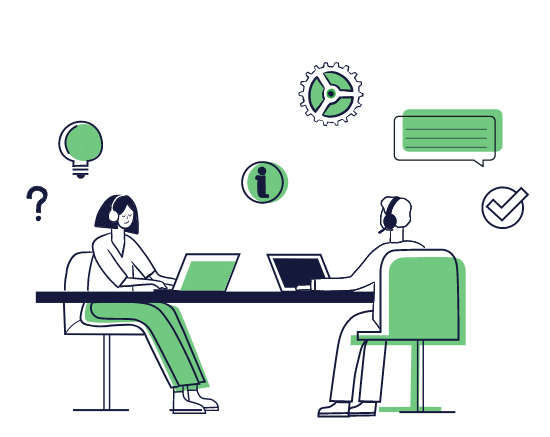 Our team advises you
Are you interested in our services? Do not hesitate to contact our team to guide you
in the implementation of your special "Mother's Day" SMS campaign!