focus on
SMS notification
A notification by SMS, very often called "SMS Push" more or less rightly, is actually equivalent to transactional email: the message is sent to such and such a person in such and such a situation via an SMS. Examples of classic SMS notifications are messages about the availability of a parcel in a relay point, a reminder of an appointment, an authentication, a security code, the distribution of alerts or information, etc.
As part of this one to one strategy, the sending of notifications via SMS allows to disseminate information on the mobile number of the contact, in a relevant, individualised and personalized way, all in real time. In this context, the mobile especially suited to push messages, is a strategic marketing channel that works very well.
smsmode©, SMS NOTIFICATION SPECIALIST
A delivery time
Guaranteed in 1 minute
The absence of latency between thesending and receiving of messages remains the sinews of war for any mobile notification. Therefore, we guarantee a delivery time of less than one minute for 95% of SMS notifications.
A maximum
Security
Hosted in France, in a level 4 data-center, our SMS sending services guarantee you maximum security. In addition, our dedicated, high-availability infrastructure is permanently monitored 24 hours a day, 7 days a week, 365 days a year.
A prioritization
Traffic notification
Notification traffic is separated on our services, so you benefit from prioritisation of SMS notifications on dedicated, priority routes with automatic switching in case of slowdowns or problems.
Why send a notification by SMS?
The implementation of a system of push messages and notification allows to take advantage of many strategic advantages for your mobile marketing: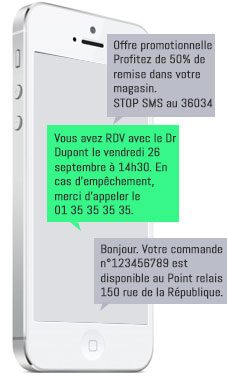 SMS offers an optimum and extremely reliable service thanks to its universal coverage and maximum compatibility (no SPAM or technological compatibility problems with Window / Mac / other technical environments). Thus, a push notification operation benefits from a high reception rate, of the order of 95% in less than a minute, which is necessary to guarantee the expected user response.
SMS notification services are now widely adopted by Internet users and users and are part of the daily landscape of users.
Receiving notifications does not require an Internet connection, unlike email!
push SMS does not require any prior authorisation from the user or legal constraints from the sender of the message.
Mobile notification services offer infinite possibilities: customer information, access code to a personal account, transaction security, delivery or reservation confirmation, trigger marketing, crisis communication, etc.
the cost of sending notifications is very low: only the price of the SMS sent is charged.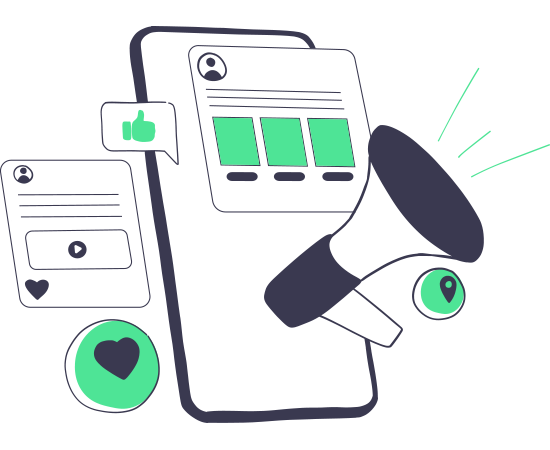 WHITE PAPER
The informative SMS
through 9 action sheets
Our free downloadable white paper will help you discover the possibilities of notifications and information of your contacts on their mobile.>
How to set up an SMS
an SMS notification system?
It is undoubtedly useful to recall that notification systems work on the principle of a message sent automatically by a server (which "pushes" information) to the user.
Also, the solution commonly deployed to carry out these automatic sendings of useful and contextualised information in real time consists of implementing the requests to send SMS directly in your website, application or software. This way, the action of sending a text message will be automatically triggered when your user performs an action. This way you can coordinate the sending of messages with your UX and/or mobile marketing scenario.
To do this, you have at your disposal an ad hoc IT tool solution (an "HTTP API" for the aficionados...) which allows you to create an HTTP gateway to our sending services. You can thus, via this command line interface, very easily and free of charge connect your own business tools, application, software or website to our SMS marketing sending services to communicate directly with your contacts on their mobile phone number with a text message.
Extremely easy to set up and configure, the installation of API parameters for automated mobile messaging is simple, fast, flexible and agile. You benefit from all the options available for sending SMS as well as compatibility with a wide range of languages (PHP, Javascript, Java, .NET, C/C++, C#, Ruby, Python, WinDev etc.).
As aspecialist in SMS notification for nearly 15 years, we have developed an API that has been widely approved by nearly 10,000 customers. A detailed documentation of all available and implementable features is available for download.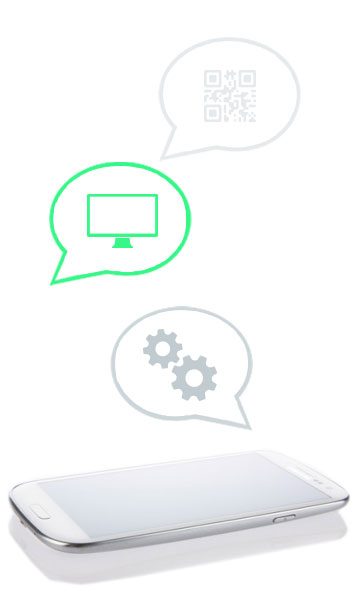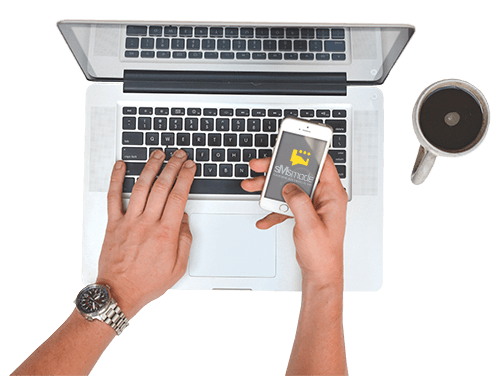 Our team advises you...

Our sales and technical teams are at your disposal to answer all your questions about the integration of SMS Notification and to benefit from the advice of their implementation! Include without delay our SMS API services and do not hesitate to contact one of our collaborators!