focus on
an SMS platform
Use our SMS platform and optimize your shipments with a simple, accessible and efficient SMS-sending service. By carrying out SMS marketing campaigns, you create a relationship of trust with your customers or prospects thanks to a tool to send SMS en masse or SMS unites.
Intuitive and accessible to all, our interface offers you solutions for planning your SMS campaigns while enjoying maximum security. With our Internet SMS-sending platform, enjoy a high quality service that allows you to quickly and efficiently deliver your SMS. Personalize your SMS Pro with several available templates while analyzing the impact of mailing SMS.
The aim of mobile marketing and SMS mailing?
To develop a close relationship with your customers, to build their loyalty while taking advantage of the many opportunities linked to professional SMS.
OUR SMS PLATFORM IN BRIEF...
160 characters
For a powerful message
Write your text message and send your SMS messages directly via our professional SMS sending platform. You have 160 characters to write an effective, concise and catchy text.
No commitment and
20 Free Credits
Use our SMS platform without commitment and without subscription and get 20 free credits when you register. Test our interface and start your mobile marketing campaigns by SMS.
protected data
and secure
smsmode is committed to the protection and security of personal data in accordance with its GDPR and CNIL commitments. We guarantee the confidentiality of your imported data as well as their non-use.
Why choose the smsmode© platform?
From an ergonomic and simple SaaS platform, connect to a professional webservice very simply, without installing software and directly from the site of smsmode©. and realize in a few clicks your SMS campaigns. Creating a free account will allow you to test our online SMS sending management tool. With an intuitive and easy-to-use interface, you have 24/7 access, regardless of where you are sending SMS Pro from a simple internet connection via a computer, smartphone or tablet.
Our company has chosen to promote the sending of quality SMS and an SMS platform with multiple possibilities.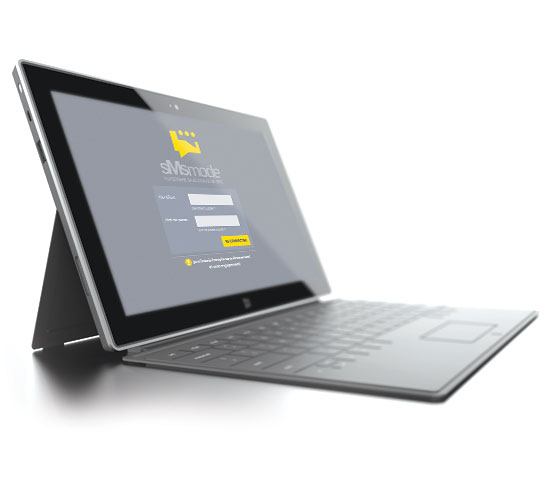 a personalized service: several options and solutions are proposed to the professionals to plan their campaigns of sending and reception of SMS in number. To pass to smsmode©, it is to benefit from a service of premium SMS as well as from the expertise of our teams. It is also to benefit from a personalized accompaniment to help you to find the SMS solution adapted to the needs for your company.
controlled costs: benefit from ultra-attractive prices through a service with or without commitment. Take advantage of credit packs with degressive SMS rates to send SMS and receive all types of messages.
SEE ALL OUR RATES
a direct operator connection: registered as a telecom operator, take advantage of a direct connection with French telephone operators: the assurance of a reliable and secure service.
an HTTP SMS API: smsmode© provides you with an HTTP API with a simple and fast integration of requests with complete functionalities (automation of the sending and receiving of SMS, management of your database, sending of voice messages, etc.)
TO GO FURTHER...
Documentation on the different smsmode© products
TO DOWNLOAD
Choose our SMS platform
and discover its different features
Easy to use and without commitment, our user interface is accessible from a PC or a computer with a simple web connection. Go to smsmode© and discover the different features that make it up.
Database management: to send SMS alerts or SMS ads, import all your contacts directly into the platform in a few seconds and manage your mailing list. To do this, nothing could be simpler: import an Excel document with the useful contact information (surname, first name, company, telephone, mobile, etc).
instant or delayed messages: our SMS service offers two sending modes. The first: an immediate sending planned by default. The second: a programmed sending allowing you to send your SMS later by entering the desired day and time in a field.
creation of SMS templates: manage SMS templates to make it easier to write your next SMS.
Personalization of SMS campaigns: create and manage the sending of each campaign with a personalized sender and variables in the text. Plus: choose your brand name as the sender and boost your image. And by using direct mail, you make your messages unique.
SMS analysis: analyse the impact of your SMS marketing campaigns in real time thanks to detailed statistics on your SMS sending (read or open rate, delivery rate, routing error, etc.).
automatic unsubscription: unsubscription requests (or STOP SMS) and invalid numbers are automatically deleted from your address book in order to keep your address book up to date and to respect the recipient's agreement (opt-in).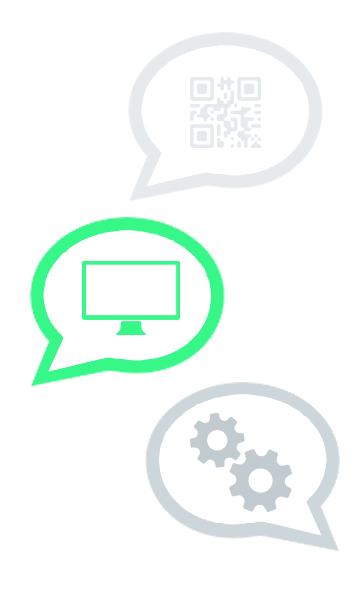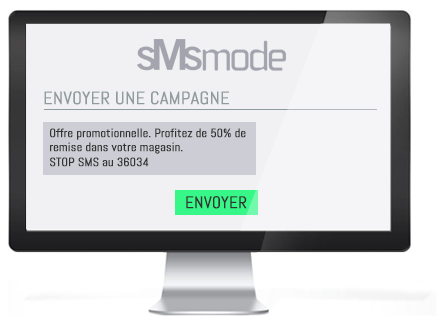 20 SMS OFFERED

Try our SMS platform now by
creating a 100% free and non-binding customer account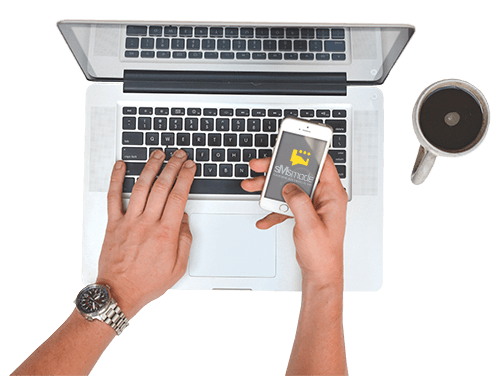 Our team advises you...

Experts in digital SMS communication for nearly 15 years, our sales team will help you achieve your objectives quickly and efficiently. Would you like to know how to send a message online via our platform?
Do not hesitate to contact our experts who will be happy to answer your questions by telephone on 04 91 05 64 63 to find the SMS package that best suits your company's needs.