Focus on
SMS mailing
SMS Mailing is a powerful, flexible, simple, fast and economical type of direct marketing and communication that delivers short messages to a significant number of contacts.
The SMS Mailing is a simple solution to send information (in the form of message – SMS or text messages) to a set of recipients directly on their mobile phone. This will help you reach a large number of contacts in a friendly, economical and direct way in just a few clicks.
You are planning to set up SMS mailing as a tool for prospecting, loyalty or promotion but you do not know how to do it?
smsmode©, expert in digital communication via SMS for more than 14 years, gives complete information on the SMS mailing for companies: performance of SMS campaigns, good practices and legal obligations of this mobile support, steps to realize Your first SMS campaign, etc.
Become an ace of the SMS mailing and reach your goals in a minimum of time and investment!
THE PERFORMANCE OF AN SMS MAILING IN NUMBERS...
This is the reading rate
of an SMS campaign!
The SMS has a reading rate of about 95% and many advantages in the face of email, reminder, sending of faxes or paper mail. With the SMS and its 160 characters, your SMS mailing will be received and its content read entirely by the majority of your address file!
This is the average time
To open an SMS!
This proven snapshot makes the SMS a marketing channel of immediacy and proximity, especially suited to real-time communications. Maintain with your customers and contacts a direct and quasi-instantaneous relationship with the SMS.
This is the price of each shipment
SMS Message!
An extremely economical means of communication , the low cost of an SMS is up to 10 times less than that of a paper campaign or a telephone communication. and enjoy an ultra-attractive ROI for your SMS mailing with a return rate of between 20% and 30%.
The SMS mailing, the shortest way to send sms from his PC.
The SMS mailing represents real advantages for professionals and companies in order to send in an efficient and instantaneous way, to their base of numbers (file of customers or prospects), promotions, alerts or information messages. The benefits of SMS marketing compared to traditional emails or to a mail sent are also numerous (except the fact that it is cheaper!): Maximum deliverability thanks to the absence of spam, message more efficient and more memorized, reading your Text message by its almost assured recipient, etc.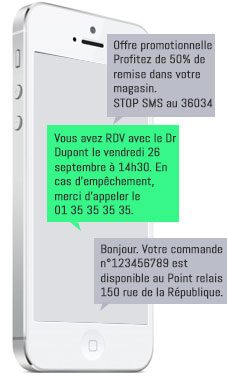 Find some cases of direct marketing campaign applications and mailing SMS that you can integrate in a simple way in your communication:
the creation of advertising and promotional messages: You can use the SMS channel to communicate mass to your target while keeping a very personal side; So sending SMS allows you to tcommuniquer quickly, easily and efficiently your promotions, private sales, day events, etc. The efficiency of the SMS mailing to increase the traffic in point of sale and to retain your customers is widely approved.
sending commercial information messages to its customers: make multiple sending of professional SMS messages to broadcast greetings, birthdays, satisfaction surveys, etc. You will automatically animate your customer relationship by sending SMS via Internet!
SMS messages linked to the customer path: Keep in touch with your contact base and customers at each stage of their purchase and send them confirmation of order or reservation, notices of delivery or provision of the product in point of withdrawal, etc.
sending alert and appointment reminder: functionality now well adopted by the medical sectors and the service sector, sending alerts or appointment reminders by SMS on the desired date via our routing platform allows To inform in an emergency and in real time and has been largely proven!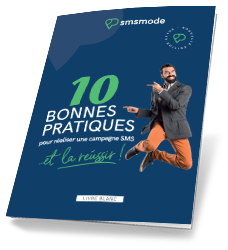 WHITE PAPER
10 good practices to carry out an SMS campaign... and succeed!
Download free of charge, our white paper "10 good practices to carry out an SMS campaign... and succeed" will help you discover the essential practices and many tips to integrate mobile marketing campaigns via SMS in your channels of Communication.
The shipping products and services included in our offer
Choosing our professional platform as a solution for sending your SMS mailing is guaranteed to benefit from:
a simple tool to the intuitive interface: to create and plan a campaign or an SMS mailing, only 3 clicks are necessary from your personal and secure client space on our SMS emailing software. You will be able to manage, on-line, your SMS sending unit or en masse in total autonomy from your professional account whose creation is free and free of charge. A follow-up of the consignments (to monitor the smooth running) and full statistical reports are then disponiblse for each of your SMS emailing campaigns. In addition, our credit packs allow you to adjust as close to the number of daily or monthly mailing you plan to make.
Advanced SMS Campaign Management: from your personal space accessible from a simple Internet connection and a Web site browser, you can create your contact groups, import your contacts from an Excel or CSV file, De-Duplicate your client files, create templates or templates for messages, etc. In addition, our SMS services automatically carry out the management of STOP (unsubscribe requests) and invalid phone numbers.
mailing Possibilities: thanks to the mailing variables available on our mobile marketing tool, you have the possibility to personalize your SMS message with the customer data by inserting their name, first name or company name by Example. 5 personalization variables are at your disposal to make your mailing SMS companies a Communication pro!
optimal coverage in France and around the world: connected live with the big mobile operators in France, our tools dedicated to professionals allow you to send voice messages or text in 166 countries on more than 500 networks. This maximum and quality coverage allows you to be assured of the deliverability of your SMS mailing in France and around the world.
an HTTP API available: We provide you with a free "SMS send API" gateway to our sending services; You can easily connect your business tools and applications to our platform. A detailed documentation of all the available features is downloadable so that you can test it for free.
a customer service at your disposal: You receive assistance, assistance and advice from our experts (technical support and sales department) with an experience of more than 14 years in the field of mobile communication via SMS. They will offer you the discount rates corresponding to the projected volume of your emailing by SMS.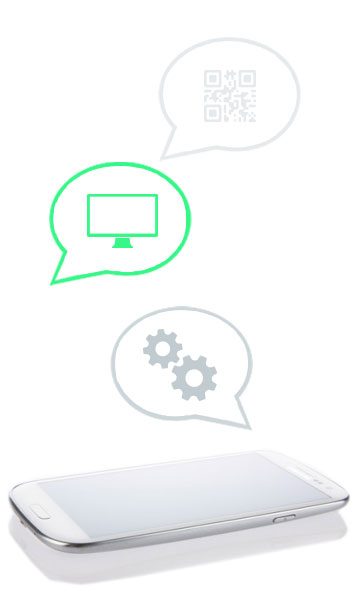 20 SMS OFFERED

Make a mailing SMS Pro campaign with smsmode right now!
Free registration, fast and without commitment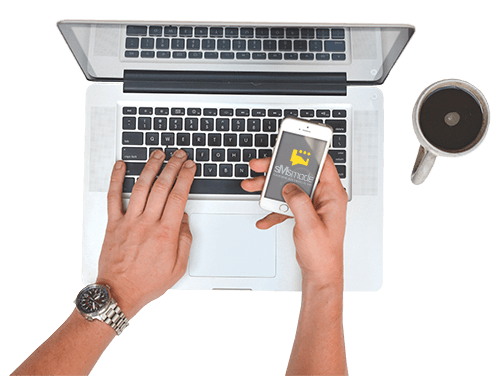 Our team advises you...

Our commercial and technical teams are at your disposal to answer all your questions or enquiries about the Mailong SMS and to help you to set up the SMS marketing solution that best suits your problem.