focus on
SMS in the customer journey
Advertising alone is often insufficient to stand out and trigger a decision to buy or re-buy. The challenge of a good communication strategy for companies is largely to deliver a very good customer experience (by providing a certain quality of service and relationship) to seduce customers who are increasingly volatile and demanding.
Deployed in a complementary way to SMS Marketing, the SMS notification (or push SMS) proves to be an indispensable and perfect ally to deliver an experience commensurate with the needs and expectations of your customers expected during their customer journey, namely "the Good information at the right time! Overview of the SMS at the heart of the relational path...
THE SMS FOR THE CUSTOMER PATH IN FIGURES
These are the users interested
by SMS Information!
Indeed, recipients are very keen to receive SMS messages giving access to useful information sent by companies. The more the information delivered is related to their daily life or to a service, the more the interest of mobile users for the SMS received is important!
This is the reading rate
of an SMS campaign!
SMS has a read rate of around 95% and many advantages over email or traditional telephone reminders. With SMS, you can be sure that your message will be received, read and taken into account in a few minutes by your contacts!
>This is the average time
To open an SMS!
This proven immediacy makes SMS a medium ofimmediacy and proximity, particularly suited to real-time communications. Maintain a direct and ultra-personal relationship with your customers thanks to the SMS medium.
The SMS in the client path
In order to boost its sales, a strong and privileged customer relationship between your brand and your customers and throughout their customer journey, is synonymous with a successful customer experience and a better customer satisfaction. You might as well say a single watchword for your communication strategy: Make your client unique! Offering this experience of quality, targeted and personalized to your customers through an adapted communication strategy, today has a decisive role and is a strong lever of conversion in e-commerce (proven impact on the conversion rate). Also, automated SMS messages, perhaps the easiest and most effective method to take full advantage of the potential and performance of mobile in communication, can be addressed for: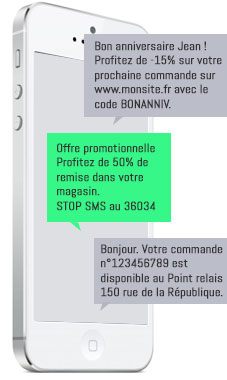 Informing at each stage of the customer journey, of the purchasing process and of the sales cycle: order confirmation, parcel dispatch, delivery notification, telephone reservation confirmation, availability of the product at the point of collection, availability at the point of sale, telephone reservation confirmation, sending of invoices, customer service information, etc.
Deliver information related to a specific event: welcome message following a registration, product availability alert, shopping cart abandonment, expired time for storing information on the customer area, data change, crisis management, etc.
Follow-up and build customer loyalty after their purchase: birthday message, satisfaction questionnaire and survey, sales follow-up, events, sales, promotions or special offers, product launch, etc.
How to choose the right professional products and services
to integrate SMS into the customer experience?
Specialist in sending SMS for more than 12 years, smsmode© provides you with marketing solutions to enable you to set up a digital communication via the SMS channel at the heart of the customer journey.
Discover all the solutions available to you:
an online SMS sending platform with all the professional features needed to send immediate or deferred SMS messages in France or abroad, in complete autonomy. Accessible online via an Internet connection, from a personal and secure customer area, you can choose from our range of SMS (Pro SMS, Voice SMS and Unicode SMS) the solution best suited to your use of customer journey notifications.
FIND OUT MORE ABOUT THE SMS PRODUCTS AVAILABLE
HTTP API: Thanks to the HTTP API, you can integrate the functionality to send automated and automatic SMS directly into your external application (CRM, website, e-commerce site, database, mobile application, etc.) depending on the defined interaction point. The sending and receiving of SMS will be integrated directly into your application and can be triggered directly at defined events in the customer journey.
FIND OUT MORE ABOUT OUR API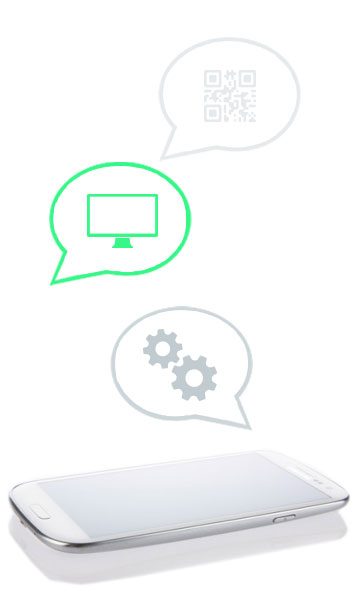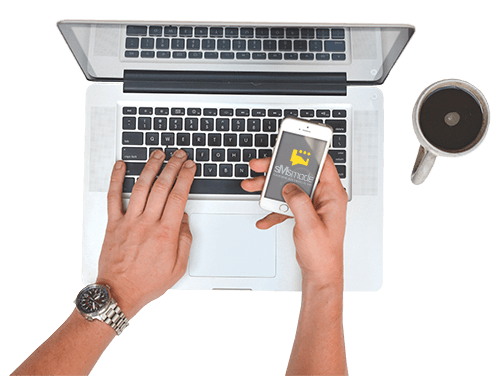 Our team advises you...

Our sales and technical teams are at your disposal to answer all your questions about the SMS Push and the SMS advertising in order to optimize your campaigns related to the customer path. To benefit from the advice of setting up our turnkey SMS-sending solution, do not hesitate to contact one of our collaborators: Our goal is the success of your project!