focus on
sending PC SMS
Sending SMS via PC and via computer is a widespread practice for professionals in order to carry out their advertising or informative campaign via the sending of an SMS. Comparable to the online mailing software, the principle of sending and receiving SMS software from your PC such as that of smsmode©, proves to be an indispensable tool for any marketer and professional.
Zoom in on the possibilities and benefits offered by sending SMS PC...
SENDING AND RECEIVING SMS PC VIA OUR SERVICES IS...
No commitment
& Free Trial
The use of our services to send SMS PC is without commitment and without subscription. When you register, you will receive 20 free credits to test our online SMS campaign service!
Self-service access
24h/24 7d/7
Our PC SMS campaign management tool is available via an online platform, accessible at any time and from any location, from a computer (PC or MAC), tablet, mobile, etc.
of data
Protected and secure
Inaccordance with the agreement made with the CNIL, all your data imported into our online SMS sending services remains confidential; therefore, we guarantee that the contact files will not be used by third parties.
The different applications of the SMS PC
Via our SaaS platform accessible from a Web browser and a simple Internet connection, you have different possibilities to use all the potential of sending and receiving text messages from a computer.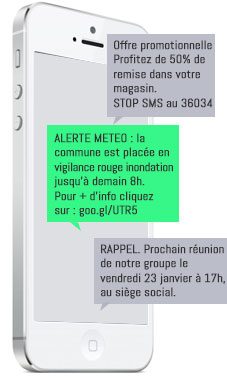 Discover some cases of applications of SMS campaigns via PC to integrate in a simple way in your mobile communication strategy:
the realization of advertising campaigns on mobile phones: send SMS in numbers from your computer and personally target your contact base with promotions, private sales, event days, etc.
sending personalised messages for appointment reminders or order confirmations: now widely adopted by the various market players, particularly in France, SMS is proving to be a very effective tool for this type of application and can be sent automatically from an appointment scheduling software or from Google Calendar!
broadcasting automatic notification and alert messages: information on disruptions, breakdowns or risks, system alerts or weather alerts, etc., alert a person or group of people in real time directly to their mobile phone number in the form of a text message!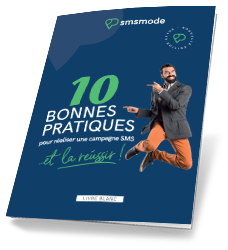 WHITE PAPER
10 good practices to carry out an SMS campaign... and succeed!
We've compiled a white paper outlining the key best practices you need to adopt to make your first SMS campaign from your PC a success. Available as a free download, this white paper "10 best practices for running a successful SMS campaign" contains a wealth of advice for your next mobile SMS marketing campaign.
As a mobile marketing specialist since 2004, sMsmode offers SMS cloud services for sending PC SMS messages. You can send SMS to mobiles directly from your computer, PC, tablet or smartphone, thanks to our online platform, our APIs or our Mail to SMS service (SMS routing from an e-mail sent from Google, Yahoo, Outlook, etc.).
By using our services, you benefit from many advantages:
Intuitive, easy-to-use and flexible solutions: sending SMS via PC allows you to benefit from the comfort of a computer keyboard and a practical, intuitive interface that is simple to use and complete to carry out SMS campaigns at ultra-competitive rates. In just a few minutes, you can send and manage your SMS messages in an advanced way from your customer area, as well as receive your SMS messages.
A reference business application for the realization of SMS campaigns: our global solution offers all the professional features for the realization of SMS PC campaigns. Any professional, without any prior knowledge required, you can :

Carry out deferred shipments by simply programming the time and date of routing,
Create, import and manage your contact lists for mass mailings with a single click from your PC,
Follow the campaigns with the status of the acknowledgment of your SMS unit or group sending,
Manage, view and simply reload your personal SMS-sending account.
A solution with controlled costs: Send SMS PC allows you to benefit from very competitive costs to send SMS through a service without subscription, without commitment and in self-service. In addition, an SMS PC campaign ensures a significant return on investment; indeed, the SMS medium has very good read rates (around 95%) guaranteeing you high visibility and effectiveness.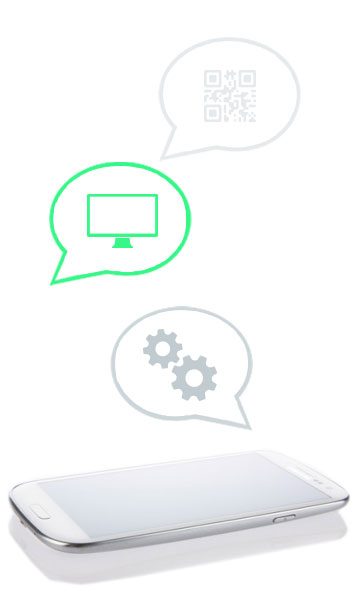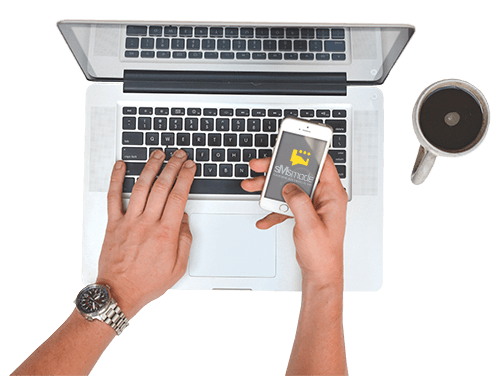 Our team advises you...

Our sales and technical teams are at your disposal to answer all your questions about the SMS PC and to take advantage of the advice of setting up your SMS mailings. The try is to adopt it!