Focus on
keyword and virtual mobile number rental
Mobile phone rental addresses many needs and cases of communications applications via SMS: SMS Registration/Unsubscribe service, creation of mailing lists, management of incoming SMS, etc. Renting a long virtual mobile number, with or without keywords, is the basis for advanced SMS communication systems based on custom scenarios. Choose smsmode© to set up your virtual mobile number, an ideal tool to quickly, efficiently and simply collect all kinds of information!

Request registration service to a service (reservation, alert service, newsletter, etc.)

Building a mobile phone number Address Book (Opt'in)

Remote Communication with connected hardware (GPS with SIM card, etc.)

Two-way Communication to request a response or confirmation to the recipient
10-DIGIT VIRTUAL MOBILE NUMBER RENTALS IN BRIEF...
No extra cost for the user
Unlike the short number and the SMS +, sending an SMS by the end user is in all cases not overtaxed and is included in its package. Ideal for a service accessible to the greatest number!
Automatically getting coordinates
Unlike the short number and the SMS +, you collect the coordinates (mobile number) from the end user who sends you an SMS, directly and without any other manipulation on his part.
Technical assistance from experts
Our team of technicians andSMS experts are at your side during all the steps of setting up your bi-directional communication solution on virtual mobile number.
FEATURES ASSOCIATED WITH VIRTUAL MOBILE NUMBER RENTALS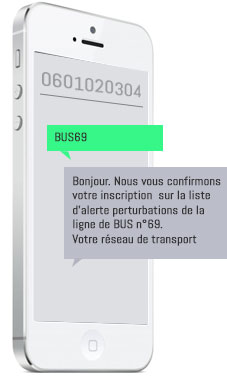 a communication initiated by the customer or the user: in a logic of pull marketing and bi-directional communication, the rental of virtual mobile number is the first link to "pull" the client, initiator of the conversation, to The brand or the service. This strategy is also applicable in a marketing and promotional aim (registration to a loyalty programme, request for quotation, etc.) or in a purely informational objective (registration to an on-demand service, for example To be alert for disturbances on a transport line).
the creation of an address book: by opting for the rental of mobile number long, the technology allows to recover automatically and without further action on the part of the customer or end user, the information of contacts (mobile numbers). This feature allows you to enrich, manage and maintain your list of highly qualified subscribers and prospects at your SMS sending service. In addition, at any time, the end user may request that the list be automatically unsubscribed by sending a simple SMS!
setting up groups and scenarios, including automatic responses: combined with the 10-digit virtual number, the implementation of keywords allows you to create specific and personalized broadcast groups according to services, Products, offers, etc. In addition, when receiving a message from a user/client, specific actions (sending an automatic response, etc.) can be triggered automatically according to the scenario defined by your care.
How does renting a virtual mobile number work?
setting up a virtual mobile phone number: smsmode© sets up your unique 10-digit mobile phone number and is dedicated to your business. You can use this number with unlimited and free message reception throughout the duration of the rental. Parallel, automatic keywords and answers can be set up according to your scenario.
Communication around your incription/unsubscribe service: from your assigned virtual number, you can contact your new registration/Unsubscribe service on your website, brochure, flyer, poster or any other Communication support.
Your customers, users or suppliers can send SMS messages from France and the whole world to your virtual munéro immediately and free of charge.
SMS Viewing: messages received on your virtual mobile number are stored and viewable directly on your secure client area.
You also have the ability to trace the flow of incoming and outgoing messages directly from an external application (software, CRM, website, business application etc.) with our HTTP API.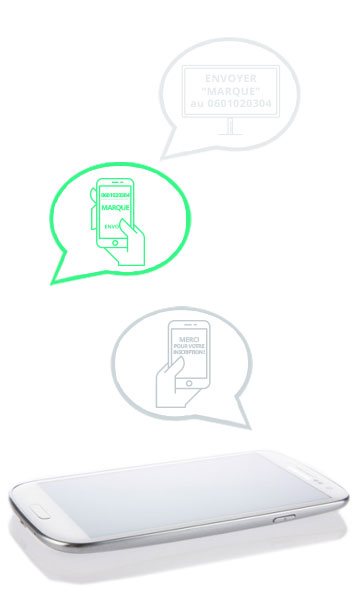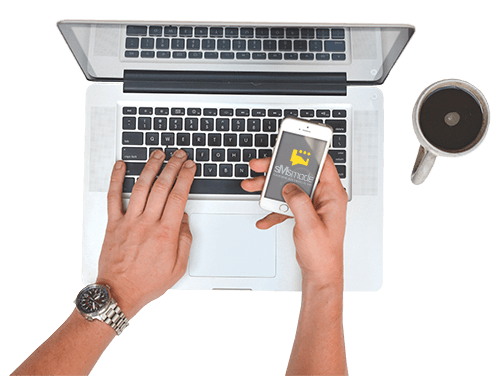 Our team advises you...

Our commercial and technical teams are at your disposal to answer all your questions about our mobile number rental offer and to take advantage of the advice of setting up your bi-directional communications via SMS! Feel free to contact one of our collaborators, our goal is the success of your SMS registration service!