focus on
SMS software
With a strong potential to reach its target, sending messages via the SMS channel is an essential practice in mobile marketing. It is also an infallible system to communicate directly on the mobile phone of its recipient, whether he is a user, a customer or a prospect. This possibility of communicating with its database via professional SMS sending remains a solution and an efficient service to spread its communication in the framework of marketing or advertising campaigns.
During the implementation of an SMS campaign, whether it is for sending bulk SMS messages or individual SMS messages, the services and tools offered by SMS software make it possible to broadcast promotions and advertising offers, or to deliver information messages (order or delivery confirmations, SMS alerts, crisis communication, appointment reminders, etc.). The main objective of this possibility of sending text messages via the Internet and from a computer is to establish a link and a proximity with its customers.
Overview of the possibilities offered by SMS software...
No commitment
& Free Trial
The use of our SMS sending software is without commitment and without subscription. When you register, you will receive 20 free credits to test our online SMS solution! An excellent opportunity to test the medium with an opening rate of over 95%.
Self-service access
24h/24 7d/7
Our SMS Marketing campaign management tool is available via our online SMS services which can be accessed at any time, via a website, and wherever you are, from a computer, tablet, etc.
A communication support
highly competitive
By using our SMS platform, you benefit from our rates which are among the most competitive on the market. Our different packages with degressive rates, with no validity period, are adapted to your consumption and your needs.
Simple and efficient interface software
Accessible from a Web browser and a simple Internet connection, our SMS Pro sending platform is a software interface from which you can manage all your SMS marketing operations in a professional way.
Because it does not require downloading on your computer, this powerful SMS-sending program over the Internet offers very important sending capabilities for your number and mass shipments.
Thus, your SMS mailing is extremely easy to carry out from our SMS software. Turnkey Solution with full functionality, so you have: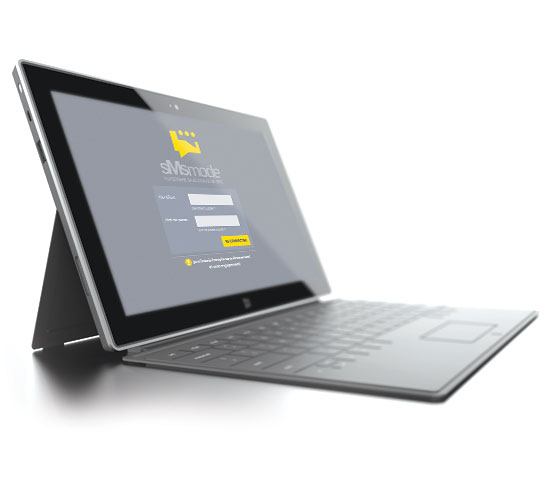 an intuitive and ergonomic tool for managing your SMS communication operations: in addition to attractive and competitive SMS rates, the use of SMS software to send SMS messages online allows you to send SMS messages directly to your contact base's mobile phone instantly and in one go (regardless of the size of your address book)
all the advanced and complete functionalities for managing, segmenting and qualifying mobile campaigns: importing contacts, creating groups in one's address book, automatic management of unsubscribes, scheduling of sends, consultation and management of responses received, creation of message templates, consultation of the history of sent SMS, detailed reception statistics, etc.
unlimited possibilities for sending text messages in France and throughout the world: thanks to our direct route operator connections, we deliver all your messages sent to more than 500 mobile telephone operators in France, in the French overseas departments and territories, in Europe and in more than 160 countries outside the European Union
easy creation of an SMS communication: whether it's writing your messages to be sent or defining the sending parameters, everything is extremely simple and fast with our SMS sending software. Without any specific technical knowledge, you can send your advertisements or information messages to your recipients in just a few clicks.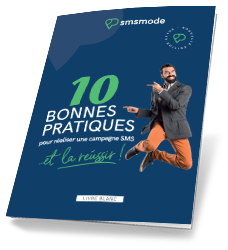 WHITE PAPER
10 good practices to carry out an SMS campaign... and succeed!
Free to download, our white paper "10 best practices for running a successful SMS campaign" will show you the essential practices and tips for integrating mobile SMS marketing campaigns into your communication channels.
Service publisher smsmode© since 2004 and a long-standing player in SMS sending and receiving, choose smsmode© as a partner for your mobile marketing operations means opting for a robust, proven solution. Routing some 100 million SMS messages a year, our software application, compatible with Window, Mac and Linux, is based on proprietary technology developed by our team, and hosted on web servers exclusively in France.
an SMS API in our software to carry out automated sending from a website, a mobile application, a business software, a CRM: our SMS gateway, the HTTP API, allows you to automate SMS sending thanks to the integration of requests compatible with all programming languages: PHP, Javascript, Java, .NET, C/C++, C#, Ruby, Python, WinDev, etc.
FIND OUT MORE ABOUT OUR API
A Mail to SMS module that allows, directly from one's mailbox, to be the sender of a text message transformed into an SMS mailing. An optimum feature for call centres, secretaries and agencies who manage the sending of emails and text messages from a single tool: their email address!
FIND OUT MORE ABOUT MAIL-TO-SMS
An SMS sending service in the form of a SaaS platform: By logging on to a secure personal online space, you have access to our leading professional SMS marketing solution. SMS reception service, voice SMS sending, unlimited SMS sending, campaign programming, etc., all products and services are available to suit your every need.
CREATE A FREE ACCOUNT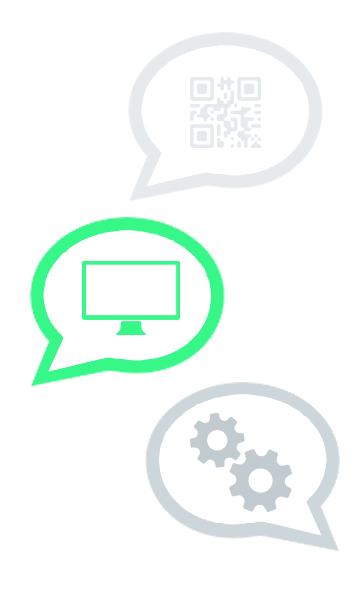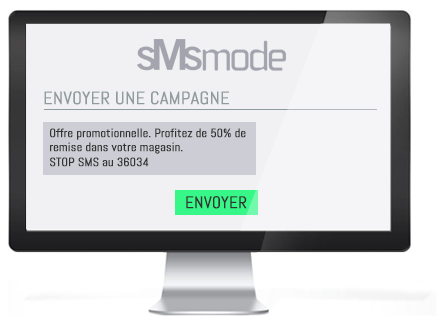 20 Free SMS mailings.

Free registration and account creation in 30 seconds.
No credit card required.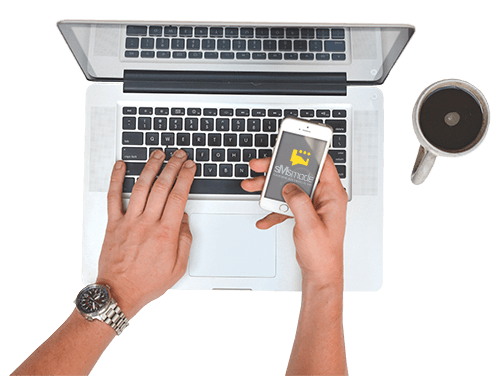 Our team advises you...

Our sales and technical teams are at your disposal to answer all your questions: How to send SMS from our SMS software? What SMS application opt for my need? You will also benefit from the advice of setting up your SMS mailings. The try is to adopt it!