The smsmode© blog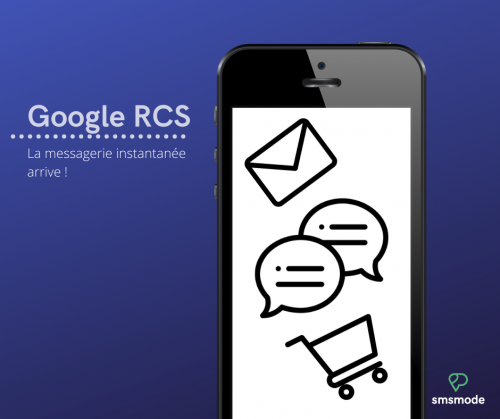 The world of mobile messaging as we know it is evolving. What is driving this change? French operators who have gradually taken up the challenge of modernizing their messaging solutions.
A few days ago we told you about the arrival of theWhatsApp Business API accessible via our smsmode© platform. Today, it is the turn of the RCS. We explain below the stakes of its arrival.
What is RCS?
A protocol created by the GSM Association (GSMA), RCS or Rich Communication Services, is a technology pushed by phone operators and Google on ANDROID mobiles.
Unlike text messaging, which uses the GSM network, RCS uses the 4G network to send messages. It allows for a large volume of data to be sent with the possibility of including photos, videos, audio messages and group conversations.
Why integrate RCS into your company's communication?
RCS is the solution on the lips of all mobile messaging specialists. Available to brands with RCS Business Messages (RBM).
What if we told you that our teams are already studying the impact of this new product? What if we told you that the results are VERY promising?
The GSM Association and the players in the mobile sector are already registering :
300 million people can already receive this type of message
a market that could reach $74 billion by 2021
2x higher conversion rate than SMS
An increase in the price of an average basket of about 10%.
This feedback enables us to identify the next challenges to be met in order to provide you with the best possible support .
Features offered by the RCS :
An independent messaging system
One-on-one and group chatting
File transfer of all types of files
Notification of availability
VoIP calls
Video calls
Geolocation sharing
Audio messaging
Blacklist
As you can see, the aim of RCS is to offer the great features of instant messaging (WhatsApp, Messenger...) on our traditional SMS channel . To its detractors who point out the incompatibility with IOS devices, we say that manufacturers should not be slow to "get the hang of it", just like our dear operators, whose "slowness" is often decried. As they say, little by little the bird is nesting, it would be a shame to miss the start.
...AND TO GO EVEN FURTHER...
All the features of the RCS
TO DOWNLOAD
How to integrate RCS into your communication?
Take part in our trials now. To do so, contact our teamswhatever your objectives are:
Conversion to purchase
Prospectqualification
Searching for information
Rich Communication Services, as the name suggests, allows you to offer your recipient a more complete experience than what WhatsApp Business already offers. Beyond a simple conversation you can integrate new features, new formats. The carousel, for example, has already proven its worth in terms of conversion. One goal, to capture and maintain the attention of your users! We are already working on all these elements.
So, whether you are already a customer of ours or whether you are discovering our service via this new product: smsmode© offers you a follow-up in the implementation of its services. This means that if you are already working on a channel, such as SMS or email, our teams will be there to advise you on the harmonisation of your communication.
The RCS, evolution or revolution?
At smsmode© we would be tempted to say both, because if it is the improved version of the SMS, the RCS, once operational, could well supplant its little comrades; WhatsApp Business in the lead. Why? Simply because of the wide variety of features it offers, more extensive than those of Facebook's henchmen.
Are you convinced by this article and want to be among the first to use the RCS? Do not hesitate to contact our sales team!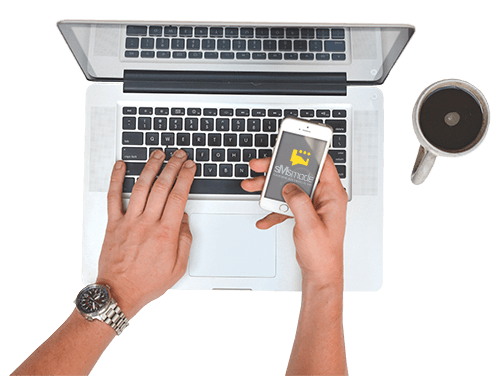 Our team advises you...

Are you interested in our services? Our sales and technical teams are at your disposal to answer all your questions about our mobile communication solutions and to receive advice on setting up your campaigns.