The smsmode© blog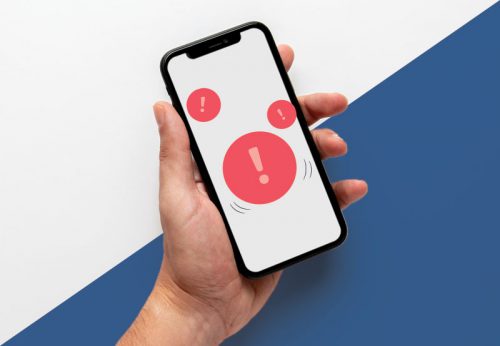 The SMS alert, an essential tool in the event of a crisis

Since last week, the government has taken unprecedented steps to stem the spread of VIDOC 19. This means that companies must adapt their communications to the circumstances. To do this, SMS alerts seem to be the ideal tool, we explain why!
The features of the SMS alert
The purpose ofthe SMS alert is to broadcast and notify your recipients of urgent information, in real time and possibly automatically. Accessible in all circumstances, the message broadcast by SMS on mobile phones proves to be an essential tool in times of emergency:
"The President of the Republic has announced strict rules that you must respect to fight the spread of the virus and save lives. You are allowed to go out with a certificate and only for your work, if you cannot telework, your health or your essential shopping. All information on www.gouvernement.fr "
Simple, economical and extremely efficient Solution, the SMS allows to communicate on the mobile phone of your recipients in a fast, instantaneous, reliable and efficient way and thus inform and transmit alerts without delay in crisis situation , emergency, etc. Whether it is to inform a single person or an extended contact base, the SMS alert remains the most powerful tool, whether from a point of view of the instantaneousness of sending and receiving the message, or its reading rate. Do not wait any longer, set up your SMS alert system that can adapt to each of your business problems...
Use cases of SMS alert
Internal information to your employees :
"COVID-19 To all smsmode employees, we would like to inform you of the implementation of teleworking from tomorrow, Tuesday 16th March. Please stay at home until the next information".
"We would like to inform you that the main building of the Pôle Média Belle de Mai is closed until further notice. We leave the possibility for people who have not collected their belongings to come and collect them in the reception hall over the next 24 hours. "
Notifications to your customers / patients
"REPORT - Marie Perrin, your consultation with Maître Martin on 20/03 had to be cancelled due to the latest measures taken by the government. The latter proposes a postponement of the latter or a format in visio "
Cancellation/deferral of an event
"COVID-19 Dear customers, the Philharmonic Orchestra concert scheduled for 20/03 is cancelled. Please go to our website in order to benefit from the refunds "
smsmode will help you to set up your emergency communication.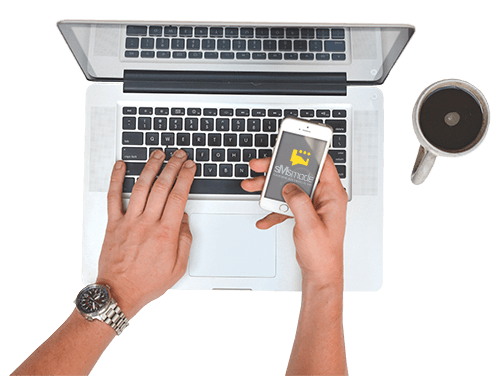 Our team advises you...

Are you interested in our services? Our sales and technical teams are at your disposal to answer all your questions about our mobile communication solutions and to receive advice on setting up your campaigns.