Focus on
the SMS loyalty programme
Do you have a loyalty program in the form of a loyalty card, a dematerialized program, an online fidelity account or a simple client file? But you do not (yet!) integrate the SMS marketing to make benefit of your exclusive offers, promos, offers privileges, etc. to your most loyal and/or privileged customers directly on their smartphone.
The performance and many advantages of the SMS are no longer to prove. This mobile marketing media is one of the most effective means of communication on the market (especially in relation to other traditional advertising channels). It is in this capacity that many companies and outlets have long integrated mobile communication via SMS in their strategy and are accustomed to creating SMS campaigns within their loyalty program.
Find all our tips to set up an SMS fidelity program with your customers...
THE SMS FOR LOYALTY PROGRAMS IN NUMBERS...
This is the reading rate
of an SMS campaign!
Sending an SMS is to receive a reception and reading rate of about 95% (without any measure to the email or a traditional phone call). With an SMS fidelity program, you have the certainty that the Essage sent will be received and read by the majority of your recipients!
This is the average time
To open an SMS!
This proven snapshot makes the SMS a medium ofimmediacy and proximity, especially suited to real- time Communications. An SMS campaign creates direct and quasi-instantaneous relationships with your contacts.
This is the shipping price
of each SMS message!
low-cost communication channel, sending a message via SMS costs up to 10 times cheaper compared to a traditional marketing campaign (flyer, display, etc.). Benefit from the best value for your communications with the sending of SMS!
What are the benefits of mobile marketing in a strategy of acquisition and loyalty?
Customer loyalty is less expensive than acquiring new ones! It is an established fact... just as a satisfied and loyal customer brings profitability. With this in mind, adopting the loyalty by SMS and enjoying the advantages of this digital media among the most competitive of the market, is to opt for a loyalty solution that allows: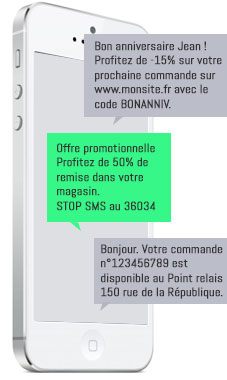 Create a strong link with your customers and strengthen the proximity of your sign: sending SMS as part of customer loyalty will allow you to establish a direct, personal and interactive relationship with each of your customers and therefore To significantly improve your brand's customer relationship via a simple text message.
Animate your loyalty program with the SMS Marketing: setting up an SMS Fidelity program aims to trigger the next purchase in store (whether it is physical or online). With the sending of promotional messages on your customer database with precise targeting and an impacting message, you boost the traffic in point of sale and your sales, you promote the re-purchase and a regular maintenance of your sales for, in fine, Increase your turnover.
To propose an interactive client course: adapted to franchises and networks, to independent networks, to e-commerce websites, as well as to independent shops, the implementation of an SMS fidelity program is a marketing application Innovative and efficient mobile. Thanks to this "one to one" communication based on the SMS Pull, commercial pushes or mobile fidelity notification messages, you can send personalized and contextualized messages in relation to the customer path and thus optimize the ROI of your Direct marketing operation.
Render your customer base dynamic by allowing your customers to register and unsubscribe automatically: the recruitment of customers is thus facilitated. By sending a text message to a long phone number that you communicate, your customers and prospects can register directly with your loyalty program and receive your exclusive offers, promotional messages, gift vouchers, etc.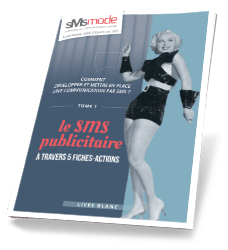 WHITE PAPER
Advertising SMS through 5 action cards
éléchargeable free of charge, our white paper "The SMS advertising through 5 action cards" will show you all the possibilities offered by the advertising SMS to make your surveys on mobile.
How to set up a fidelity program by SMS?
To carry out an SMS Fidelity program, effective marketing tools are offered online to send personalized offers to increase the effectiveness of your campaigns. Among them, one can count:
offers for sending SMS: to send SMS en masse as part of the dissemination of your loyalty offers, you benefit from a wide choice of solutions. According to its needs, SMS sending services and those of smsmode©, offer several method of sending SMS: A platform accessible from a Web browser or an HTTP API for automated shipments integrated into your business application or your site Internet. This software and this web-service sending SMS allow both to send SMS en masse at ultra-competitive cost, with great simplicity.
Similarly, these tools make available a wide range of SMS with various options (SMS, TTS, SMS reply, SMS France or SMS International). Creating a smsmode© Client account is free of any subscriptions or fixed fees.
the SMS reception offer: it allows you to set up an automated registration and unsubscribe service from a mobile phone. This SMS solution is used to create mailing lists of newsletters or loyalty card offers on registration/unsubscribe. From their mobile phone, your current customers or future customers make the process of accepting to receive your advertising offers. In this way you quickly create a consistent address book with contact information (mobile phone number) up to date without any maintenance or human intervention (since your contacts can also unsubscribe Automatically at any time)!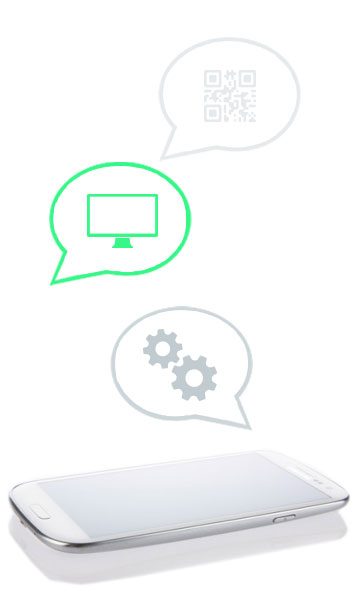 20 SMS OFFERED

Try our free SMS platform
Trial 100% free and without obligation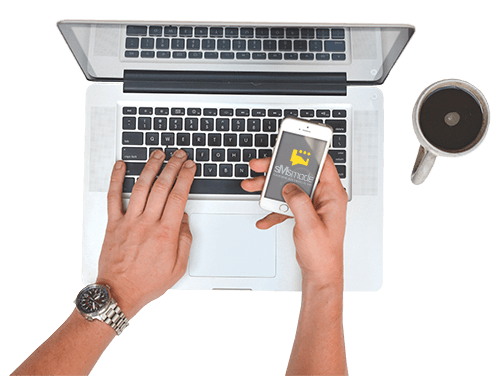 Our team advises you...

Our sales and technical teams are at your disposal to answer all your questions about marketing operations to set up a fidelity program by SMS. Feel free to contact our strong team with an experience of nearly 15 years in the field of mobile marketing and to benefit from advice and support for your SMS campaigns. Our goal is the success of your marketing operation!